The Top Panel contains quick access to download Elementor Pro, and Profile management.
Important: If you are a Hosted Elementor Website subscriber, please click here as it contains more relevant information about your dashboard.
Top Panel
Profile Options
In the upper right, click the arrow next to your account name to see all available options.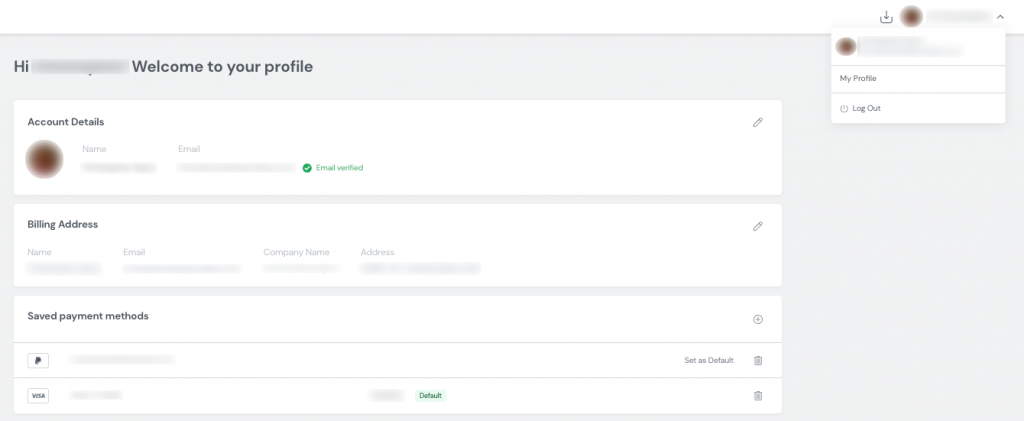 View Profile
Account Details
Account Details enables you to view the name and email address associated with your account. Fill in your first and last name for added personalization. You can change your password and edit your profile information here.
Edit Billing Info
If you have not yet verified your email, you will see a reminder notification here. Click Edit Account Details link to change the name or email address associated with your account. Click the Save button when done.
Note: Changing an email address will require verification.

Log Out
Click Log Out link from the profile dropdown to log out of My Elementor.
---