Plugins are PHP scripts that extend the functionality of WordPress. For example, PHP scripts can enable you to perform plagiarism checks, optimize SEO, and format text. Elementor itself is a WordPress plugin (one of the most popular). No matter what you want to do in WordPress, you'll be sure to find a plugin to cater to your needs.
So, where can you find plugins? Let's go over that.
Finding a plugin
You can browse and install plugins in the official WordPress plugin directory.
Here's how you can find plugins:
Log into your WordPress account.
Go to your website.
Click the Plugins tab located on the left pane.
Click the Add New sub-tab.
Here, you can browse plugins in different panes like Featured, Popular, Recommended, and Favorites.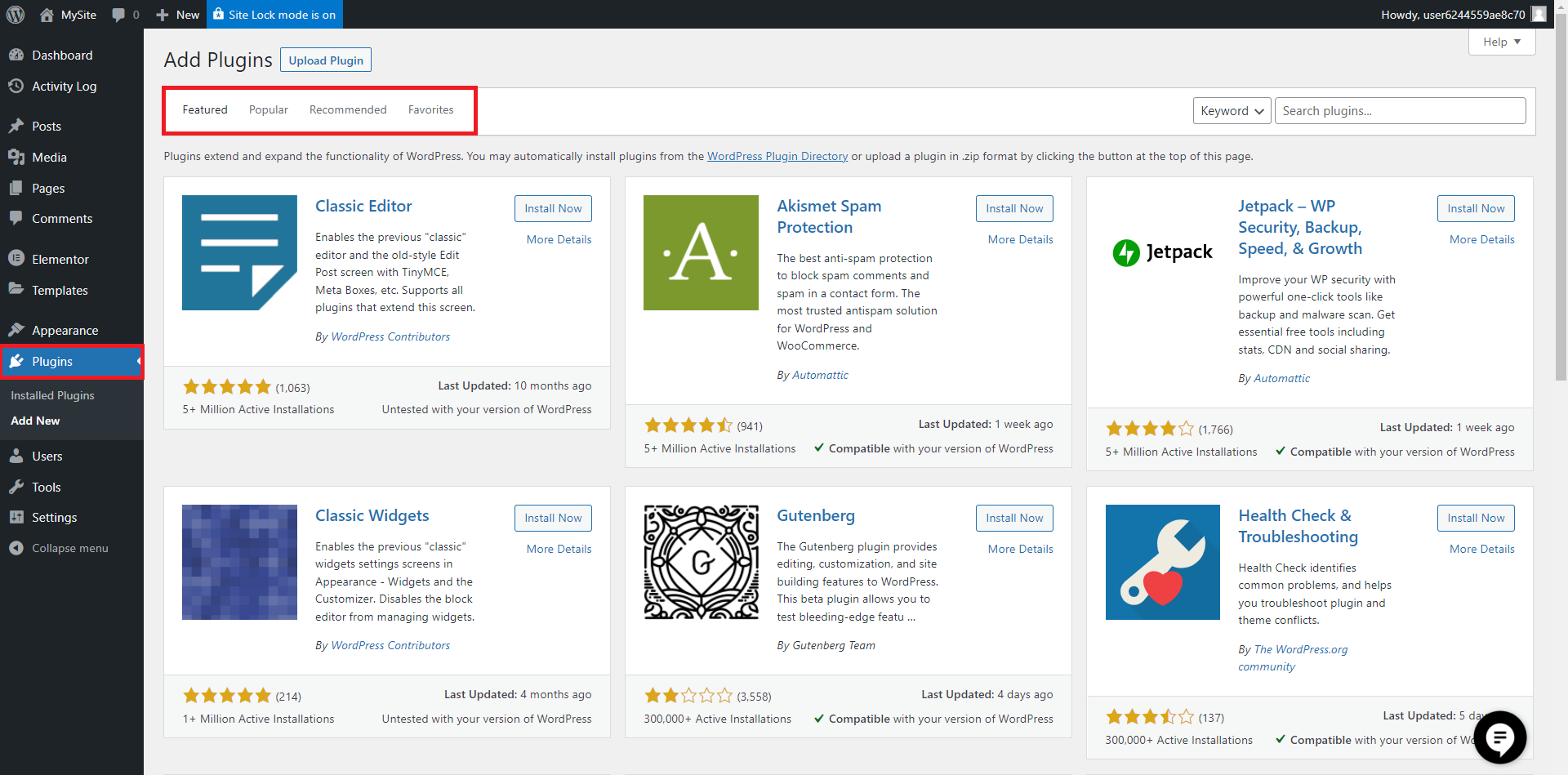 Alternatively, you can use the Search tab to find a plugin by name.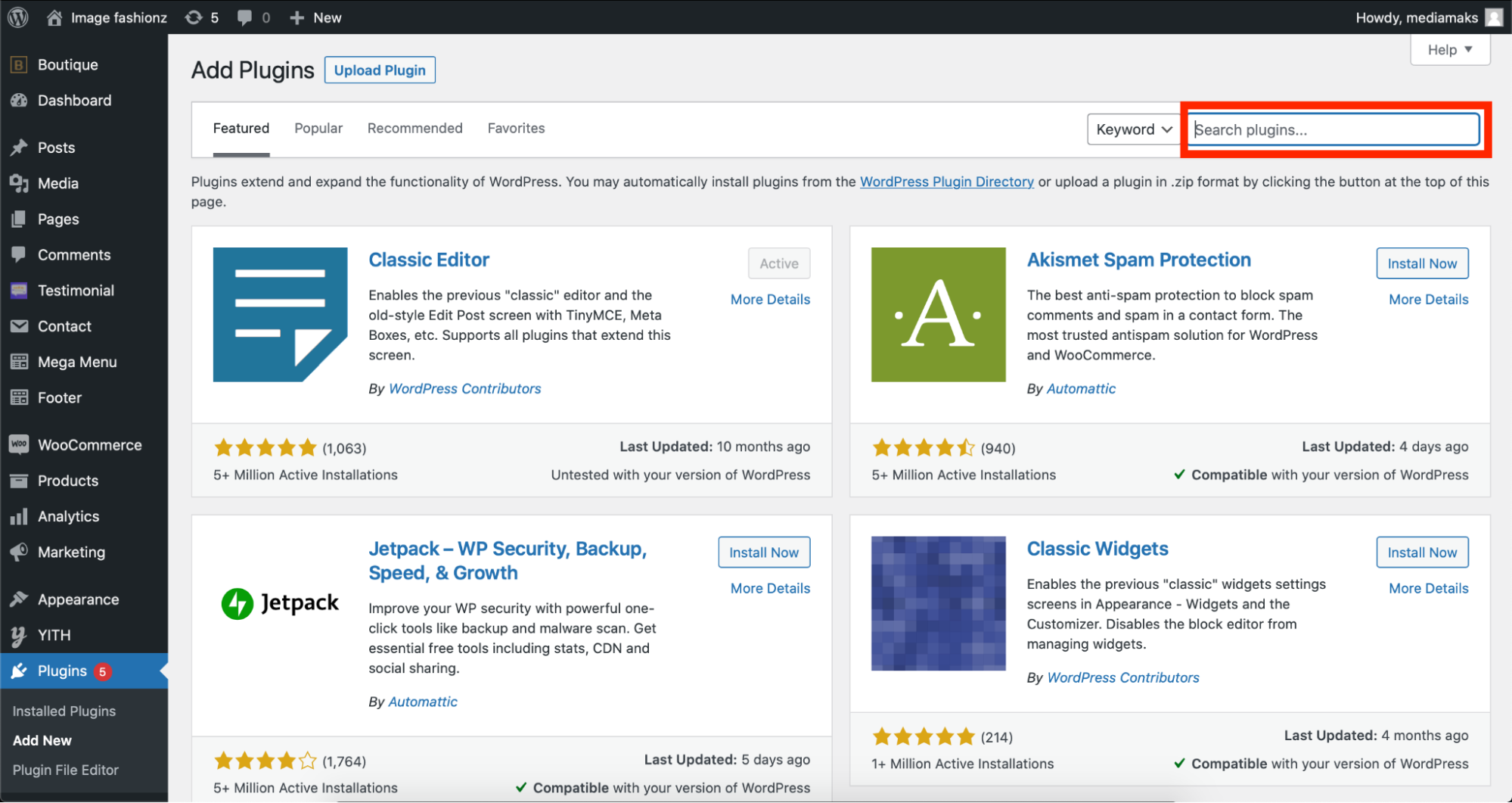 Installing a plugin
To install any plugin, click the Install Now button and wait for it to download and install.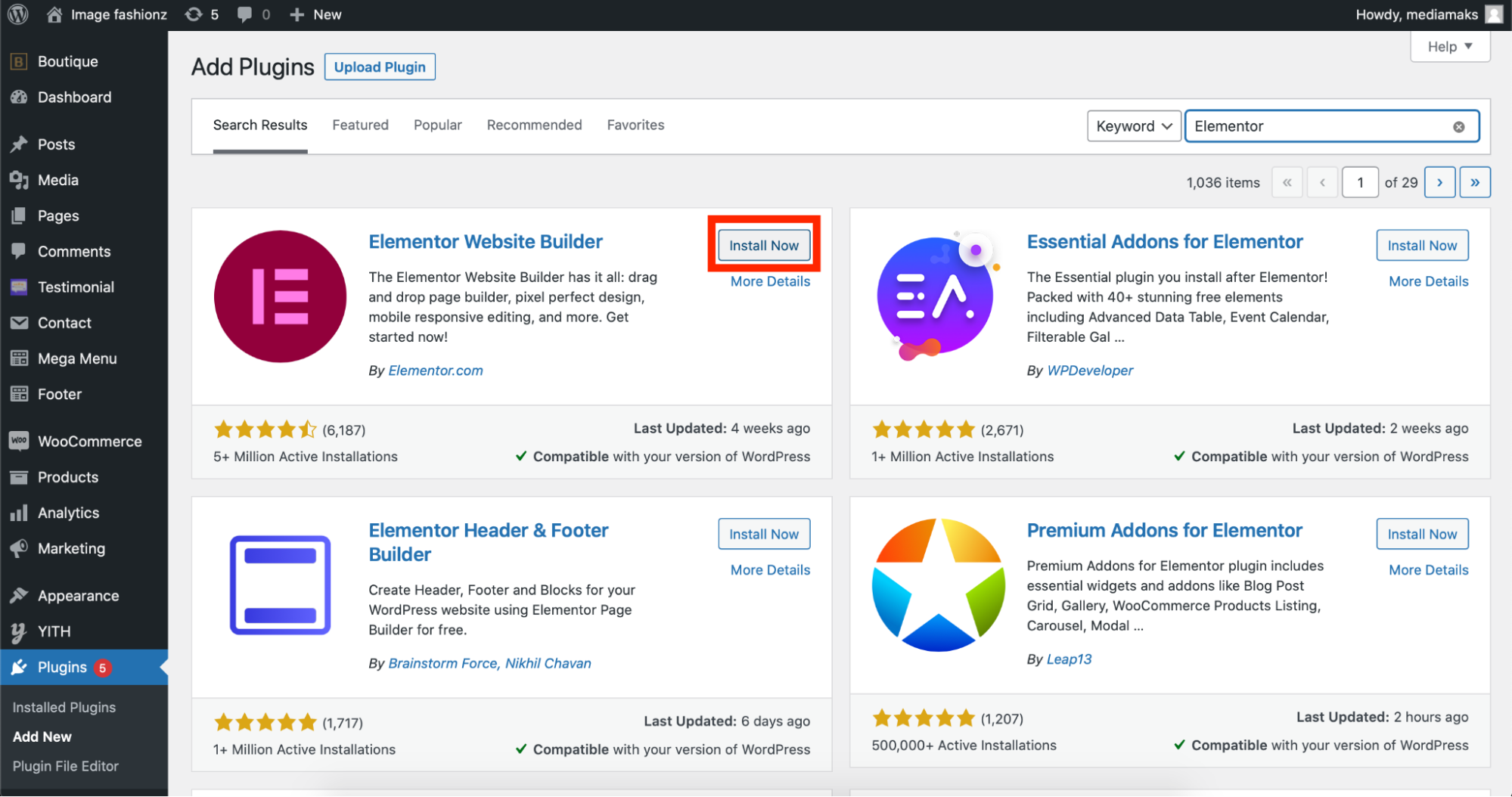 After a few seconds, you'll be all set to use or configure the plugin.