Elementor Finder is a search bar that pops up on when you click either CMD + E (Mac) or CTRL + E (Windows). Elementor Finder gives quick access to various areas across your site, within one window.
To Navigate To A Different Page or Template to Edit
Press CMD + E or CTRL + E to open Finder or click the Hamburger icon to go to Elementor's Style and Settings Configuration section.
Begin typing the name of the page, post, or template that you wish to edit. Elementor's Autocomplete search will help you quickly find and navigate to the desired location.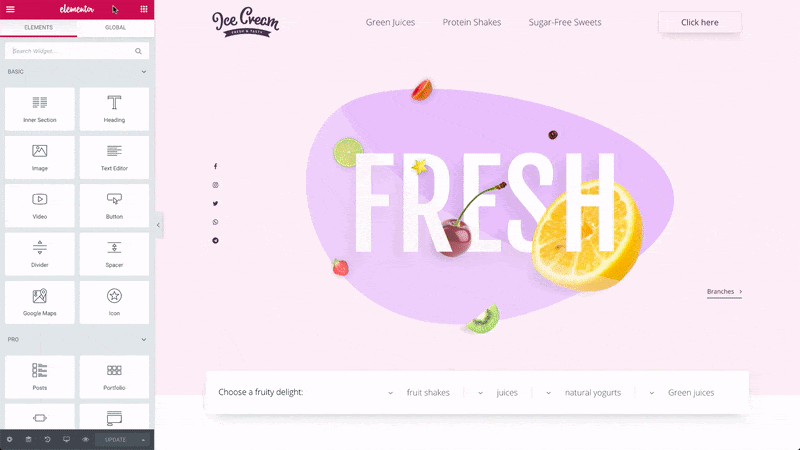 To Create A New Page, Post, Template, Product, etc.
Press CMD + E or CTRL + E to open Finder
Instead of searching for something that already exists, search instead for the word Post, and you'll get the option to open a new post. Likewise, search for Page, or Template, or Product, etc. to create a new page, template, product, etc.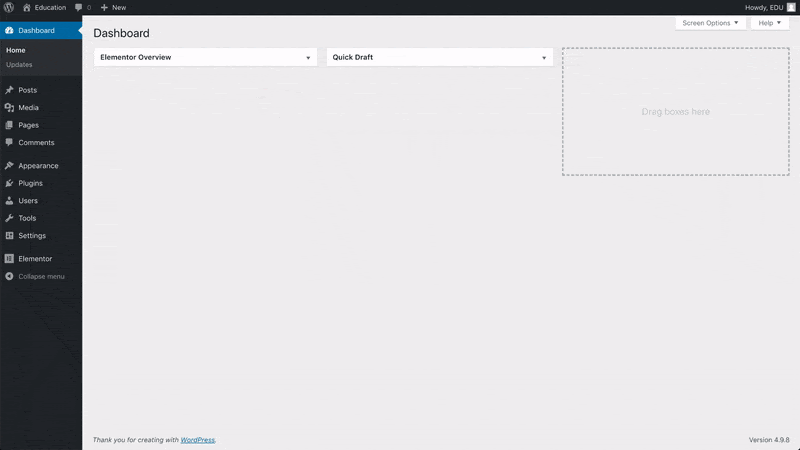 Go to other areas of your site:
Finder can also be used to quickly jump to Elementor's Templates, Role Manager, Knowledge Base, General Settings, Advanced Settings, Integrations, Tools, Version Control or Maintenance Mode. You can also navigate to the WordPress Dashboard or your Homepage.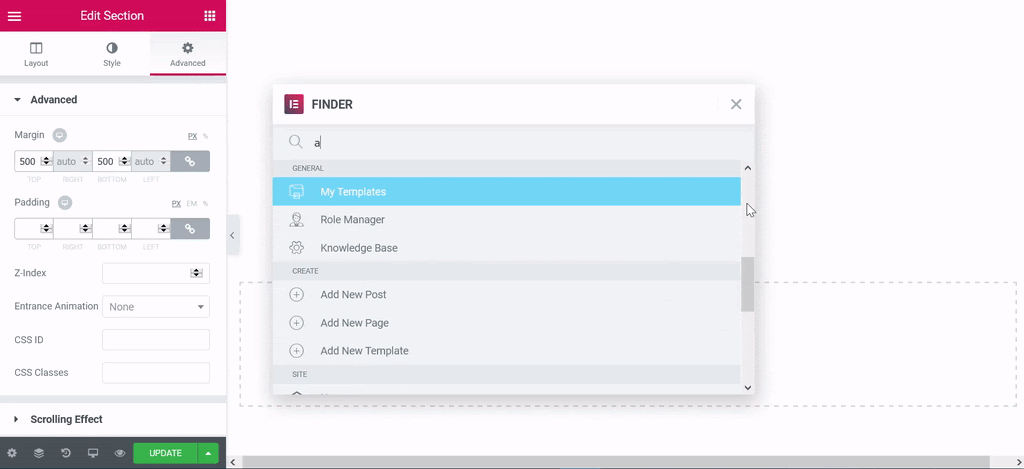 To extend Elementor Finder capabilities read the developers doc here.