Introduction
By default WordPress organizes the pages of your site by either alphabetical order or by publication date. However, you may want to organize them in a different way.
Ordering your pages
Select Pages from the WordPress dashboard
Select the page you want to order. On the right-hand side
Select Page Attributes from the panel on the right.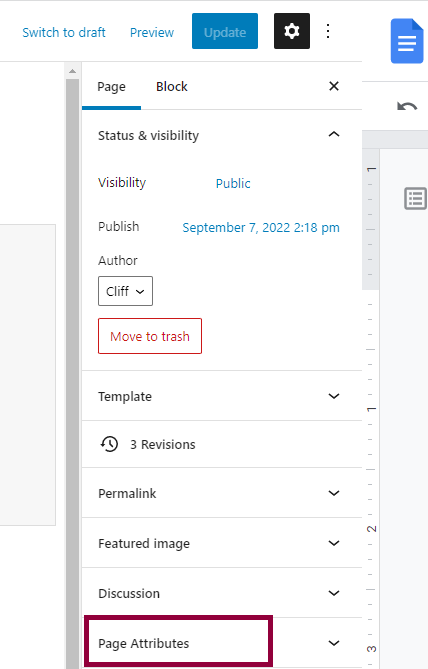 Insert the order number in the order box.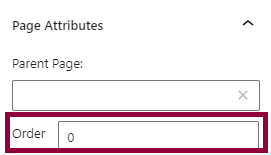 Next Steps
To get the most out of Elementor, check out the Elementor Academy for helpful learning resources. If you come across any issues or need help, please contact our Support Center.