Note
The website name applies to the name you see on your My Elementor dashboard and how it is registered with WordPress. Changing this name will not affect how visitors view your site or the site's URL.
When you first set up your Elementor Hosting website, you choose a name for the site. This name appears on the website card of the My Elementor dashboard and is registered with WordPress. You may want to change this name to more easily identify the site and help your search engine rankings.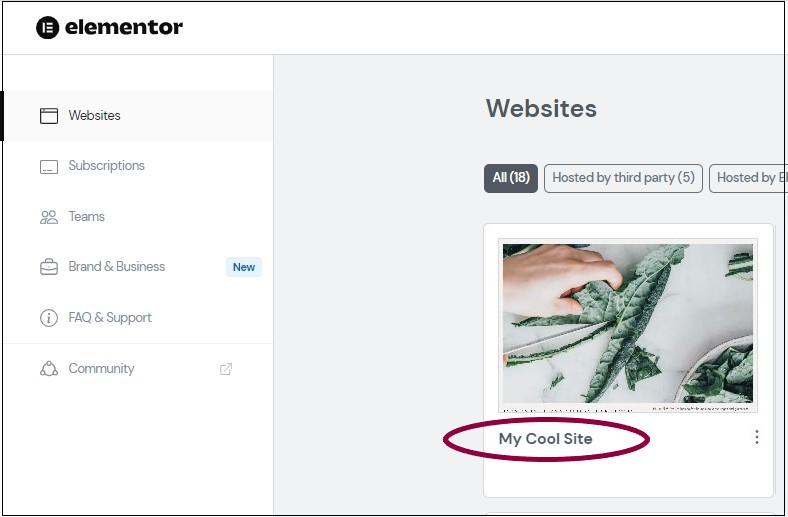 Change your website name
To change the name of your site:
Go to your My Elementor dashboard.

Hover over the website card.

Click Manage this site.

Click the pencil icon next to the site name.

Enter the new site name. We recommend using at least four characters in your website name for SEO purposes.

Click Save.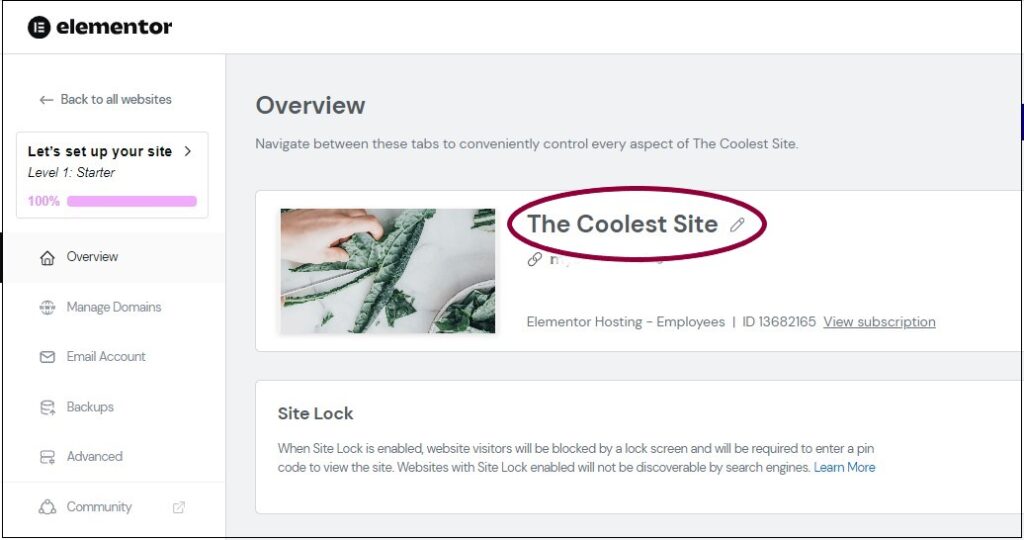 The website now displays your new name.