After installing a brand new site with Elementor Core / Pro, you may experience a Default Kit Missing error. This will also occur if the Default Kit is deleted from your template library.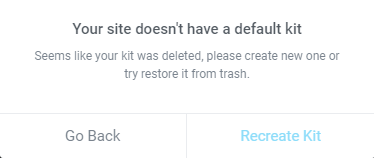 .
The Solution
The way to solve this error is navigating to Elementor > Tools > General Tab. Here you will see an option to Recreate Kit. Click the Recreate Kit button and the Save Changes button, a new Default Kit will be generated. The Recreate Kit Option will disappear.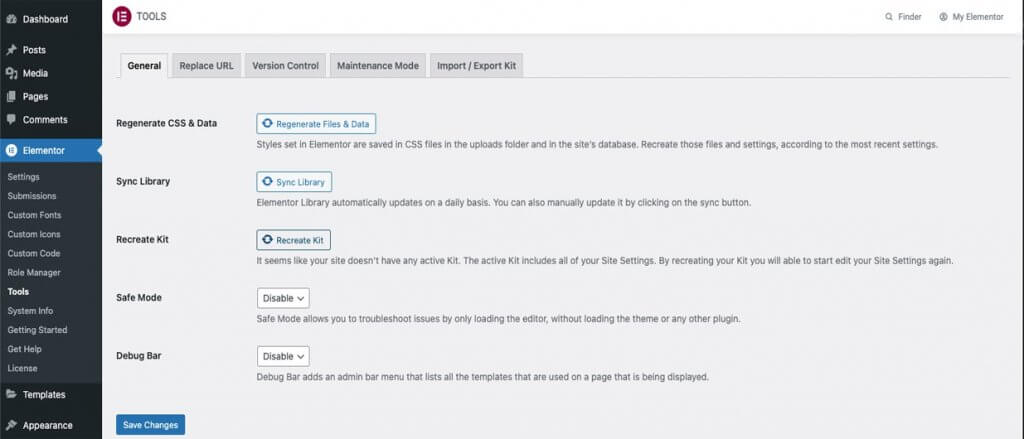 Note: This option is only visible if the default kit is missing or corrupted.