Creating a website by writing HTML code, integrating CSS styles, and debugging a website's backend are daunting tasks even for experienced professionals. WordPress and Elementor work together to make coding a thing of the past, enabling anyone to quickly create a professional website.
In this guide, we'll take a look at what WordPress and Elementor are and how they work together to save you time developing sleek professional websites.
Let's first take a look at WordPress.
What is WordPress?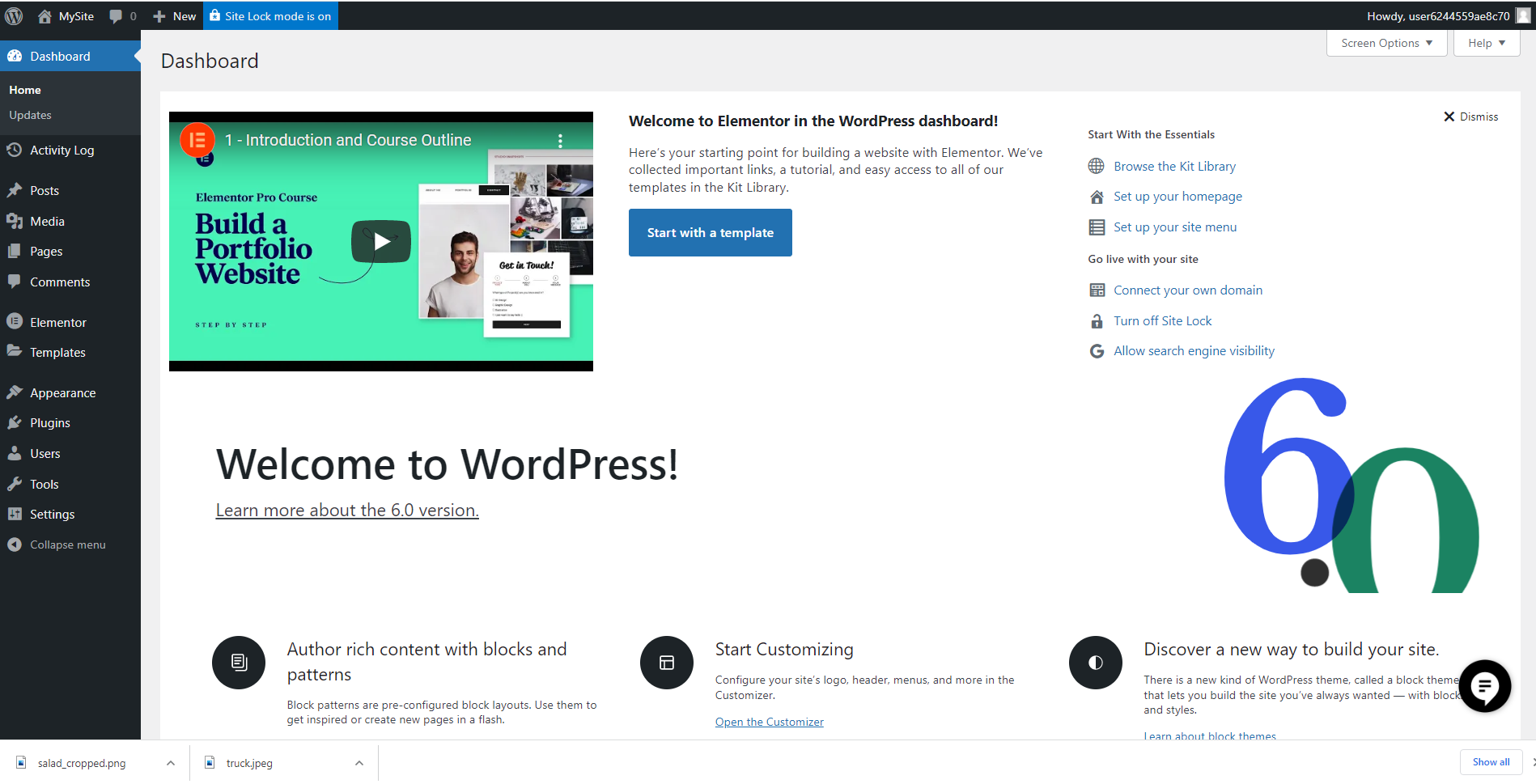 WordPress is a content management system (CMS) that simplifies the process of creating blogging websites.
At it's core, it's a user-friendly way to create the database underpinning your website without any need to know SQL, the standard database language. In addition to being designed for non-programmers, WordPress is an open-source platform; meaning it's free to use. This open source approach led to the growth of a large and thriving global WordPress community in which members create themes and plugins to help others build their websites, and extend WordPress's capabilites.
Elementor is one such plugin that has found popularity within the community thanks to its powerful editing and site building tools – tools which make building professional WordPress sites even more efficient and intuitive.
Did you know? WordPress powers ~43% of all websites on the internet!
WordPress.org
WordPress.org provides you with the software to create your own website. It can be referred to as self-hosted WordPress because you are responsible for hosting or, in most cases, finding a third-party, to host your site. So while the software is free, you will most likely have to pay for someone to host your site. There are a few other limitations:
No drag and drop editing capabilities
You are responsible for backing up and maintaining your site
You are responsible for the security of your site
Where does Elementor fit in?
Elementor is a popular WordPress website and webpage builder plugin that brings its own tools to the WordPress world. Perhaps the easiest way to look at it is that WordPress provides a building's framework, while it's Elementor that lets you build the beautiful mansion resting on this infrastructure.
One of the key tools allowing you to build your "mansion" is the Elementor Editor. This visual drag and drop editor allows web creators to seamlessly build webpages capable of sophisticated, dynamic functionality.
By using the editor to drag and drop widgets onto your page, you can save time creating your masterpiece. It means working more intuitively, with no need to code in order to create a professional website.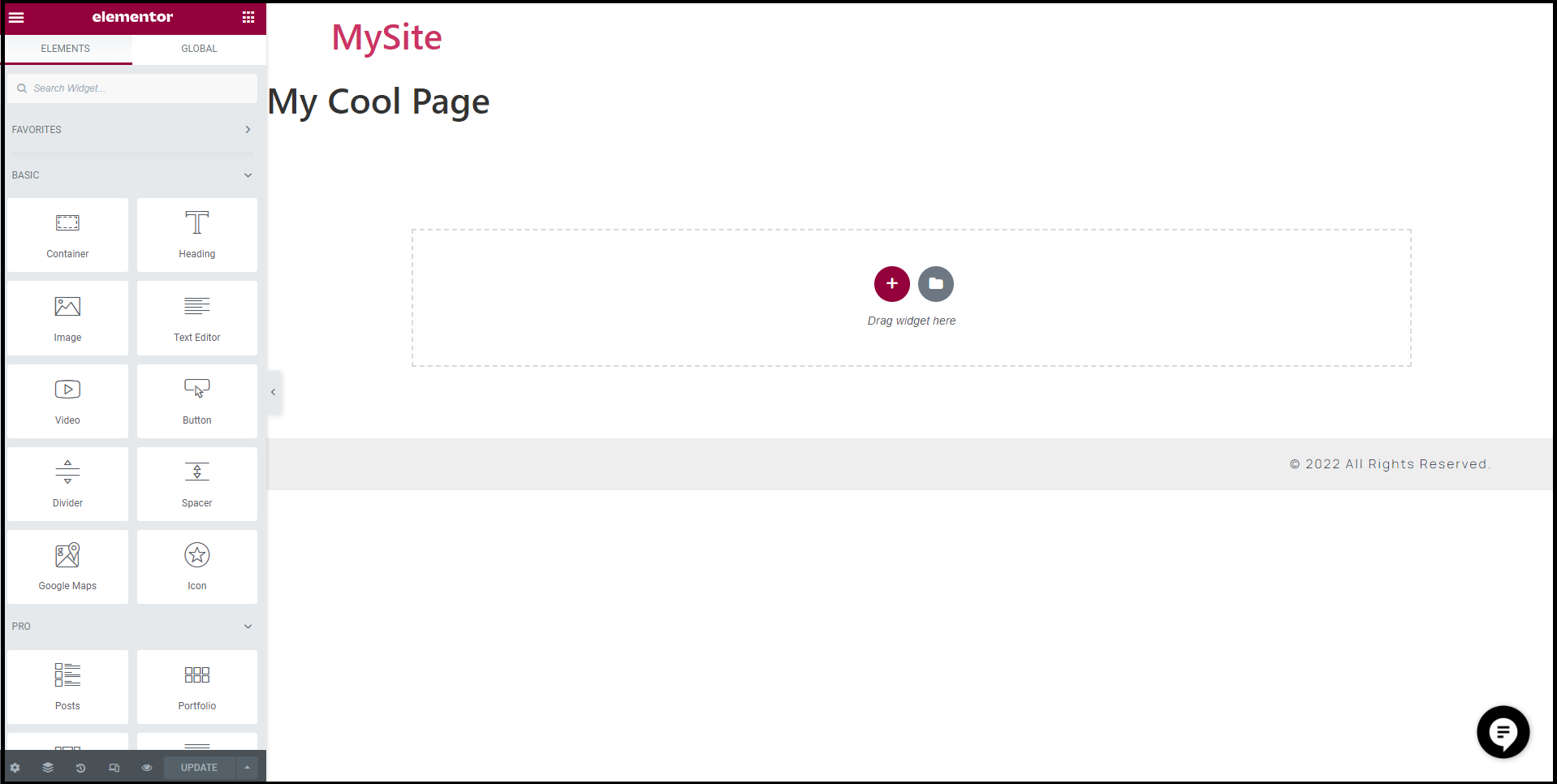 While the Elementor Editor allows you to build beautiful web pages, the Theme Builder allows you to put these pages together to create an entire website. Using the Theme Builder you create headers and footers for your pages, templates allowing you to create uniform pages and posts and even a creative, fun 404 page designed just for your site.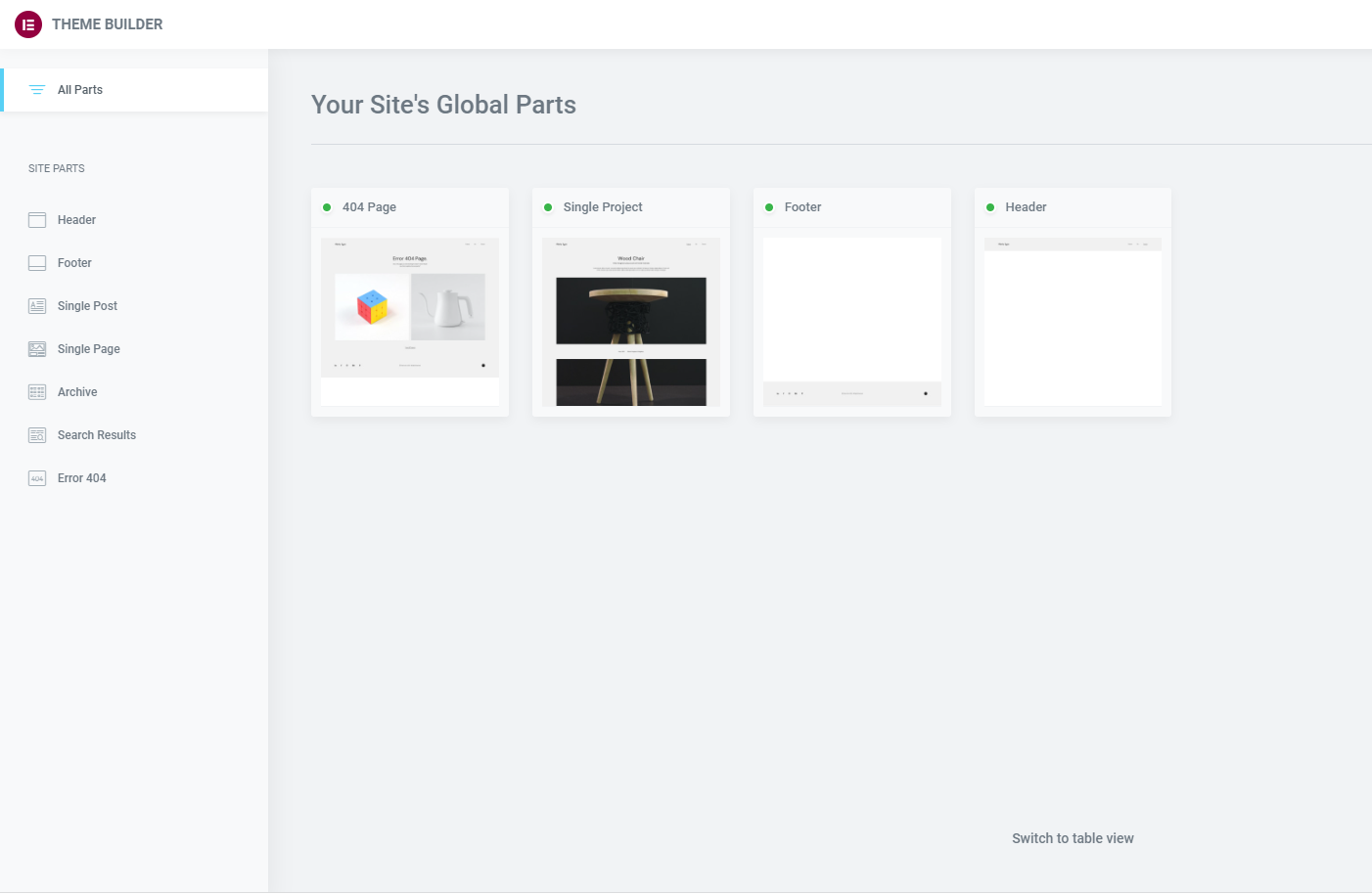 Not only that, if you don't have the time, or inclination to design your own site, Elementor comes with a kit library filled with ready-to-use sites that you just need to add your own content to.
Along with the free version of Elementor, there's Elementor Pro, which is designed to give you more advanced professional features. These powerful tools include drag and drop ecommerce tools, embedded forms, and customizable features.
If you've had to code your own websites you know these features can take days to implement and test successfully. With Elementor and Elementor Pro, drag and drop means hours not days to complete a project. It also means you're not worrying about how your code is working or how it might break.
The bottom line
WordPress was built, and does a great job of, holding the content of a website. Elementor was created with design in mind, making the process of building attractive, sophisticated, professional websites faster and more efficient. Drag and drop editing, the Theme Builder, the Kit Library, all combine to make Elementor a popular plugin to use on any WordPress website project. Elementor is a visual editor that keeps your workflow lean while providing you with a professional website when you're done!