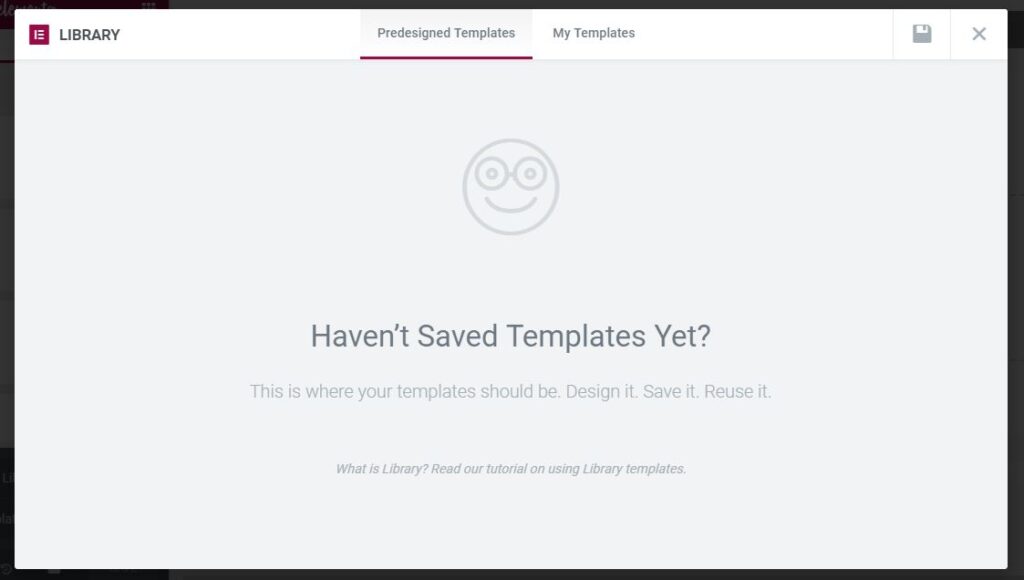 If you do not see any templates in the "Predesigned Templates" after hitting on the "Add Template", please check the following steps:
1. On your WordPress Dashboard, go to "Elementor > Tools" and click on "Sync Library".
2. Go to Elementor > System Info on your WordPress Dashboard and check the "Memory Limit" allocated to WordPress.
If your memory limit is under 128MB (40MB for instance) please ask your hosting company to raise it. The official WordPress guide to increase the memory limit can be found here.
3. Check if it is not a permission issue. Contact your hosting company so that they can check the error logs of your server.
4. Ask your hosting company if the allow_url_fopen function is activated.
To troubleshoot, you can test Elementor on a localhost to rule out a server issue.