Communication and collaboration: the key to running a successful business
Elementor is a sophisticated tool for creating robust websites for any purpose – perfect for professional web creators.
But building websites as a profession comes with its own set of challenges. You need to communicate effectively with clients as every miscommunication can cost you time and money. As your business grows, you'll have to communicate with more staff and clients, which can result in additional communication challenges.
Fortunately, Elementor has created collaboration tools with the professional web creator in mind. Let's take a look at the tools available and how you can use them to make your business communications more efficient.
Role management
One of the simplest ways to collaborate is using WordPress's built-in role management system. The role management system allows you to define various levels of control and positions for different people. For example, you can allow someone designated as a "contributor" only to add and edit their own posts.
Check out the 5 user roles you can assign to your team using the WordPress role management system:
Administrators can control everything from plugins to themes.
Editors can add, edit, publish, and delete posts and comments.
Authors can write, edit, delete, and publish their own posts.
Contributors can add and edit their posts, but they can't publish them.
Subscribers can only log in to the WordPress site, update their profile and password and read content.
Elementor Teams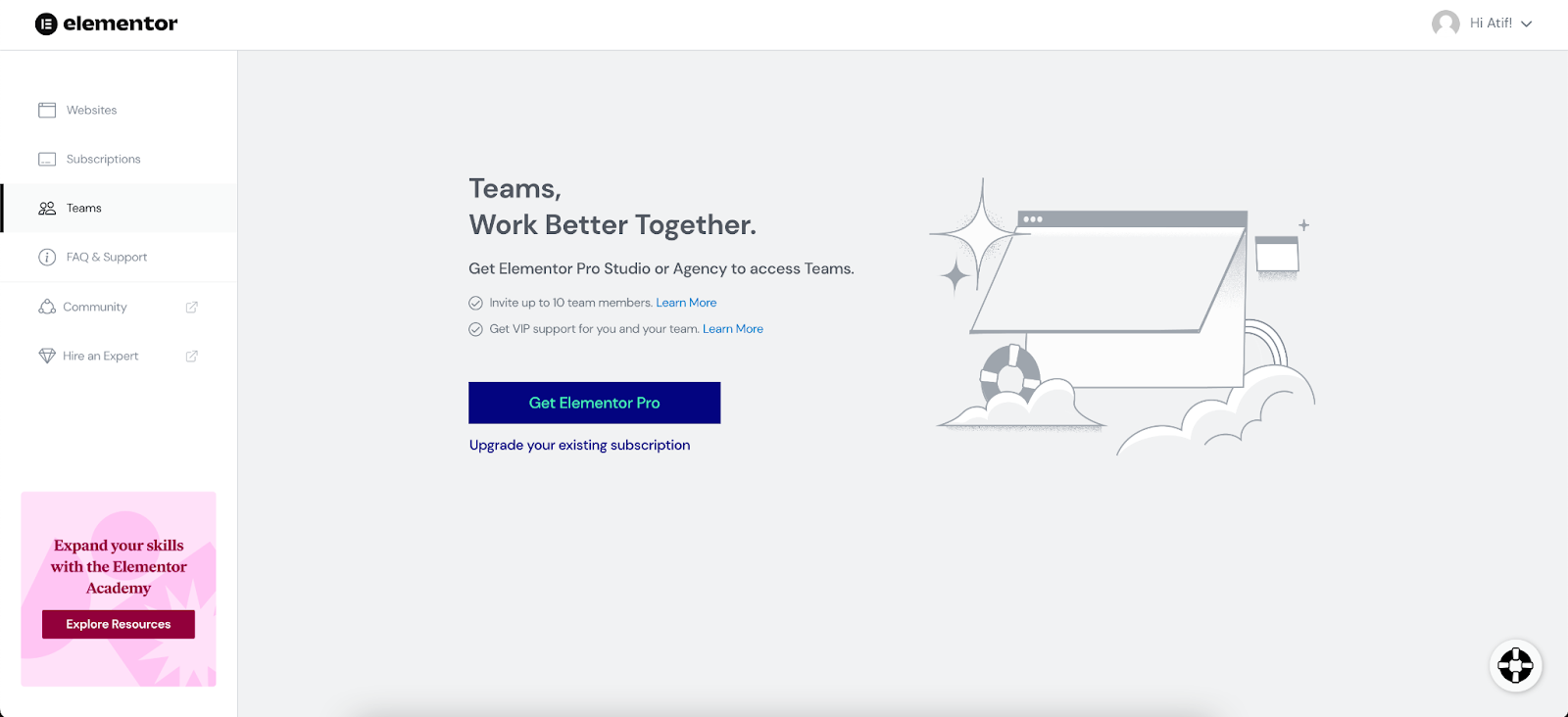 Available with the Agency, Grow and Scale plans, Elementor Teams lets you add collaborators to your Elementor Pro subscription as your needs change. For example, let's say you're away on vacation, and you need someone on your team to edit the site right away – that's where Elementor Teams comes in. Just add one of your team members as a collaborator and that person can quickly jump in and get the job done. Team members can also access VIP support for rapid response if needed.
Elementor Notes
So far, the features we've looked at are about collaborating with staff, but what about client communication? What if you don't want them to make changes but have a back and forth conversation instead? That's where the Elementor Notes feature comes into play.
Elementor Notes allows you to seamlessly collaborate and communicate with clients and staff or contractors such as developers, SEO specialists, designers, copywriters, and more by pinning notes to specific elements in the editor. With Notes, anyone can leave a note using the @ symbol. The tagged members will then instantly receive an email with a link directly to the note and anytime there's new activity on an element.
You can get an overview of the notes by using the Notes Panel. You can then leverage the filters in the Notes Panel to distinguish between different types of notes like "resolved" or "unresolved".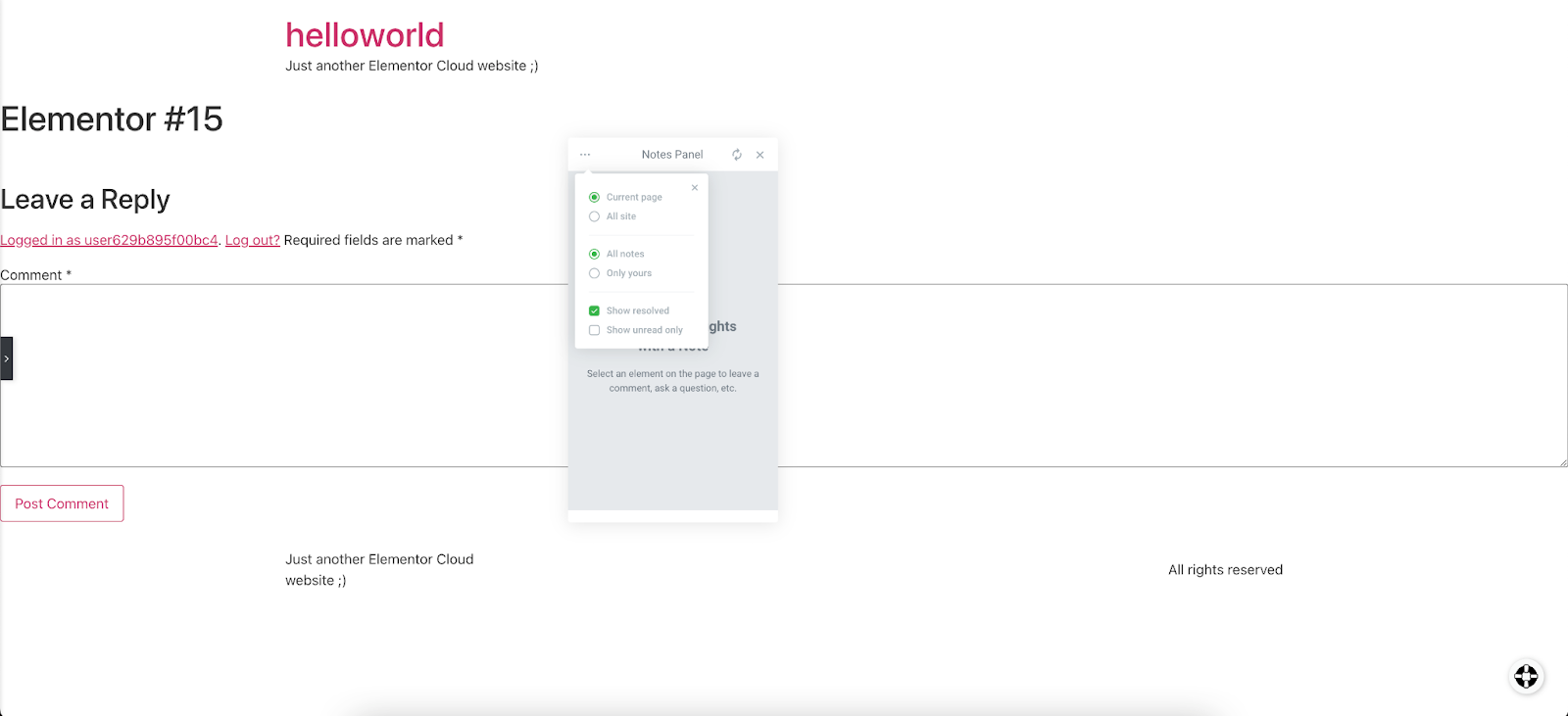 Let's see Notes in action. In this case, you created a website for a client and asked them to provide feedback. The client can use the Notes feature to pin any changes they want to see at any spot on the website. If your client suggests changing the featured image on the home page, you'll receive a note about it. This way, you can forget all about second guessing and back and forth meetings to address their feedback.
Final words
Effective collaboration and communication is the key to success for all web creators using Elementor. Use Elementor Teams to add "collaborators" and communicate in real-time with your entire staff. Use Elementor Notes to receive clear and efficient feedback from your clients on all your web building projects.
To take advantage of these features, sign up for an Elementor Pro subscription. Next, learn how to connect and activate your license.
To get the most out of Elementor, check out the Elementor Academy for more helpful learning resources. If you come across any issues or need help, please contact our Support Center.