Transferring websites to your clients is a great way to relieve yourself of administrative overload. But in many cases you'll still need access to the site for maintenance and updating. The easiest way to do this is through a My Elementor account. With a My Elementor account you'll be able to access the site right from your My Elementor dashboard. This will also allow you to access the Template library and other features.
Connecting you account
In order to connect your account, the website owner will need to add you to the website as a user and then you'll need to connect to the site:
Have the website owner create a new user, using the same email address you use for your Elementor account (If you don't already have an Elementor account, use the email address you will be using for your Elementor account.). You'll probably want the owner to add you as an Administrator, giving you maximum control over the site.
As part of the add new user process, you will receive an email with a link, inviting you to the site. Click this link, which will take you to the site's WordPress dashboard..
Click the Elementor tab.
Select Connect Account in the upper right corner.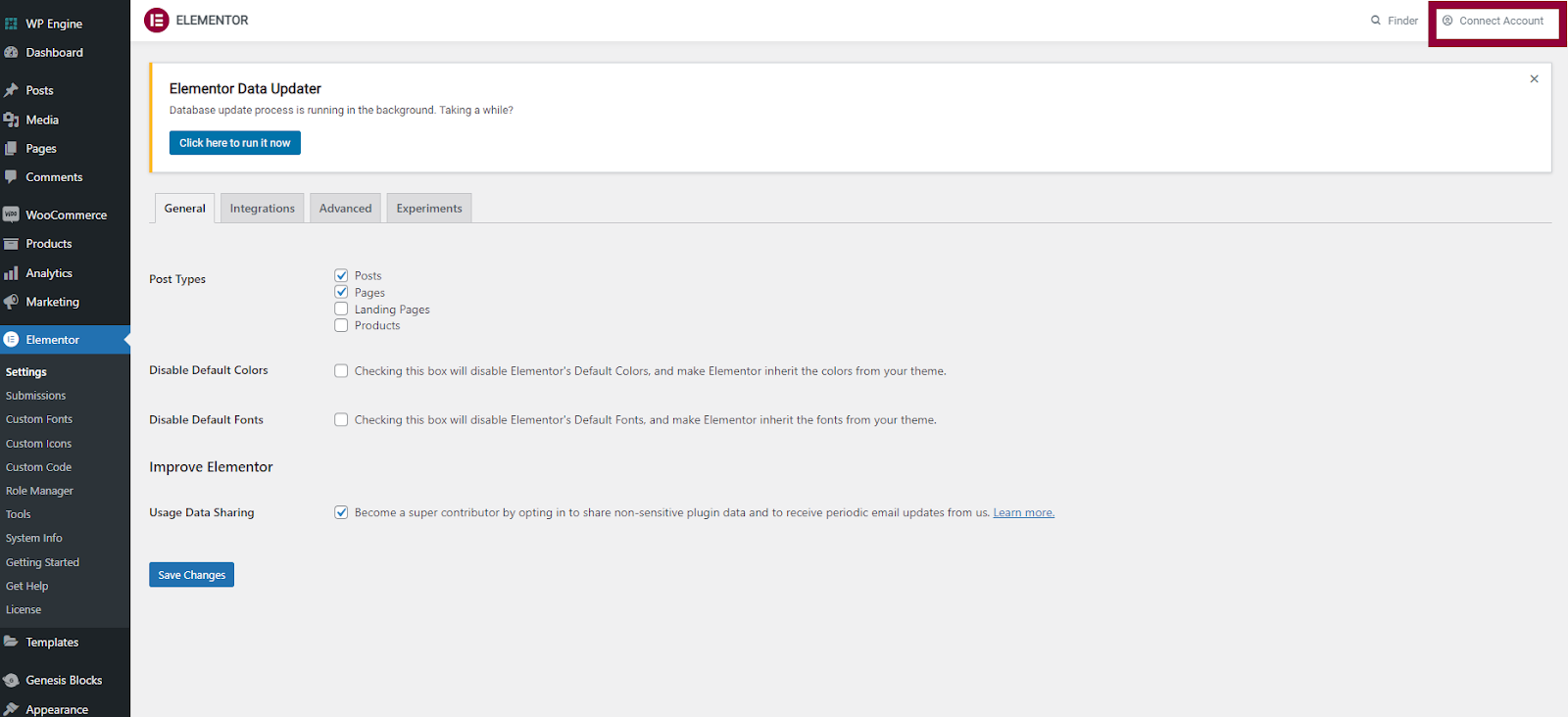 Create an Elementor account if you don't have one.
Login to your Elementor account. This will open the connect window.
Click Connect to connect your site. This site will now appear as a card in your My Elementor dashboard.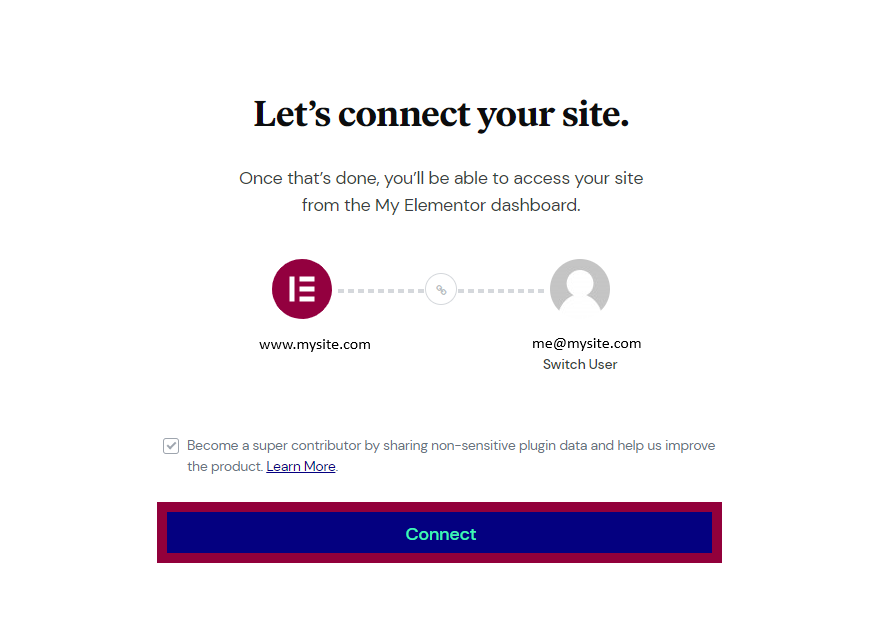 Final thoughts
Using your Elementor account to access client sites will save you time and effort, helping you manage all your client sites. That way you can devote more time to building sites rather than keeping track of them.