Elementor 2.0 added global templates like the Header and Footer. These templates are implemented across your entire site, or on any combination of pages of your choice.
With Conditions, you can set exactly where each template is implemented, whether it's in a certain Category, Taxonomy, or on a Specific Page.
How are Conditions Displayed?
Each Condition setting lets you Include or Exclude a condition.
For example, we have a Header template with the Include condition Entire site. We can add a second condition of Exclude for a specific page – let's use Front page.
Now we'll have two headers on our site. The first one across the entire website, and another displayed only on the homepage.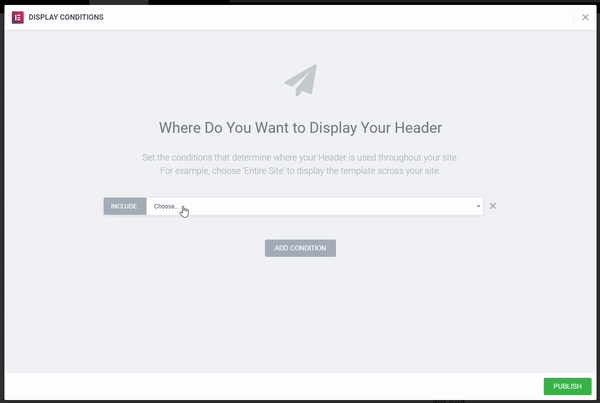 You can always click on Display conditions to add, change or remove conditions.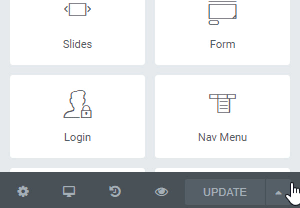 Note: Display Conditions are only an option within Theme Builder Templates. These are not an option within regular pages.
Tip: Did you know? You can create more than one Header, and assign it to different areas on your site!