The Sidebar widget allows you to add any of your theme's sidebars into the page.
Go to Content > Sidebar > Choose Sidebar, and select a sidebar to display on the page.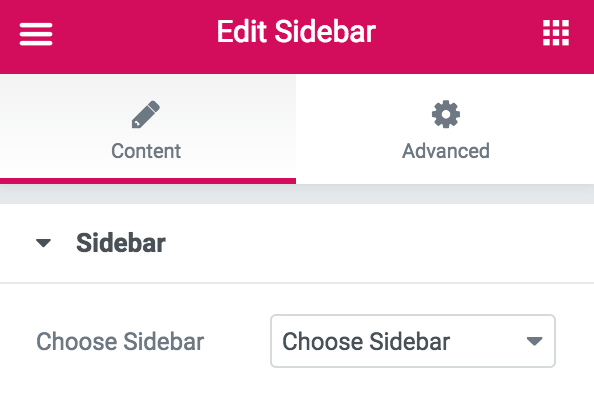 Tip: Elementor's Hello theme does not come with a widgets menu section or sidebar by default. If you are using the Hello theme, see instructions here to add the widgets menu option, which will then enable you to use the Sidebar widget.
Advanced
Set the Advanced options that are applicable to this widget