Creating your own website with an Elementor hosted website is quick and efficient. That said, mistakes can happen while you're designing your website. Revision history is a great way to fix mistakes during an editing session, but sometimes you'll need to revert to a previous version of the site.
Learn how to backup your site.
Restore your site
To restore your website to an earlier version, follow these steps:
Note: The restore action cannot be undone.
Go to your Elementor dashboard and select Manage this website.

Click Backups. 

Select a backup and click Restore. You'll be prompted to confirm the action.

Tick all applicable boxes and select Yes, Restore.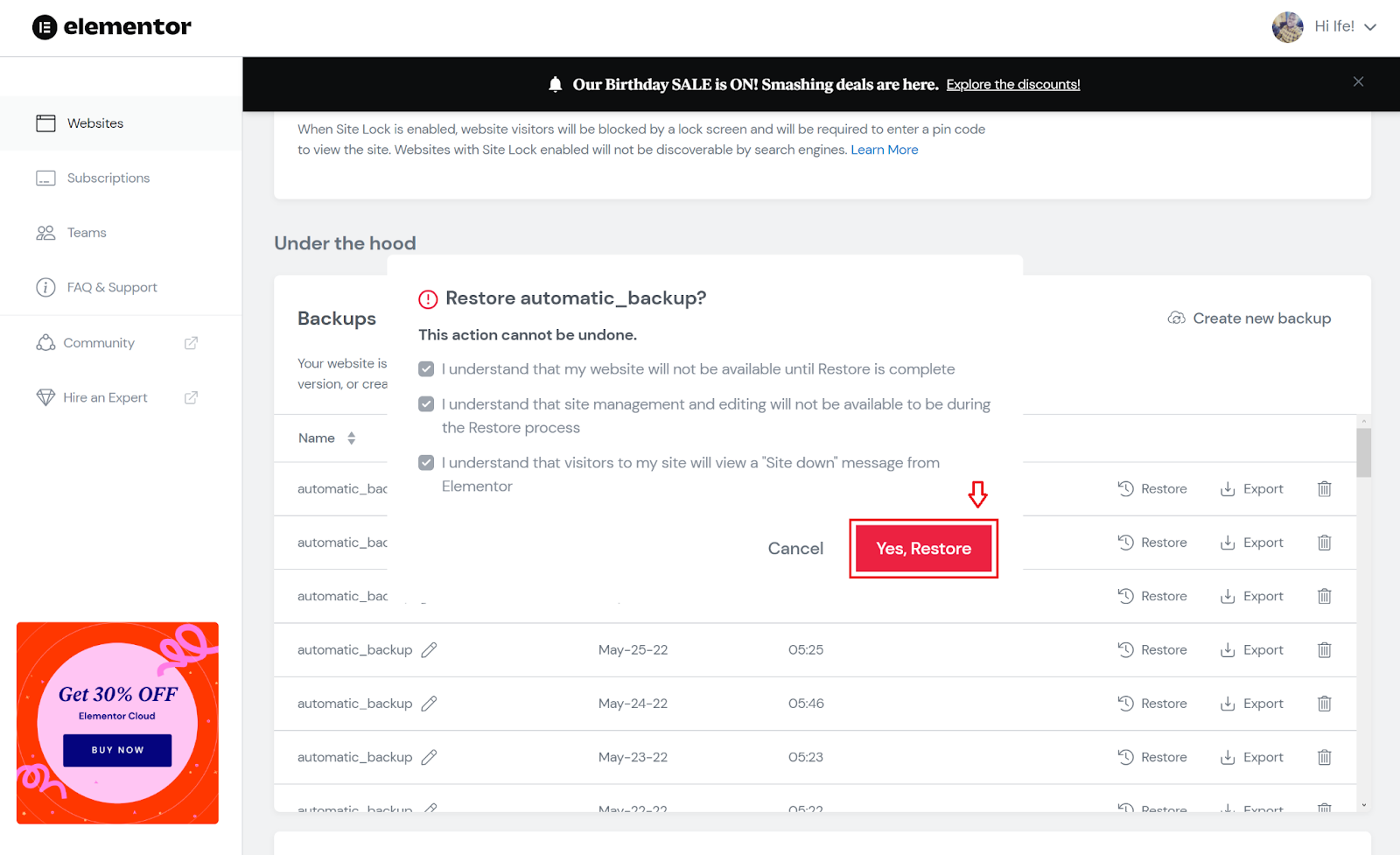 Once the rollback is complete, you'll receive a confirmation email.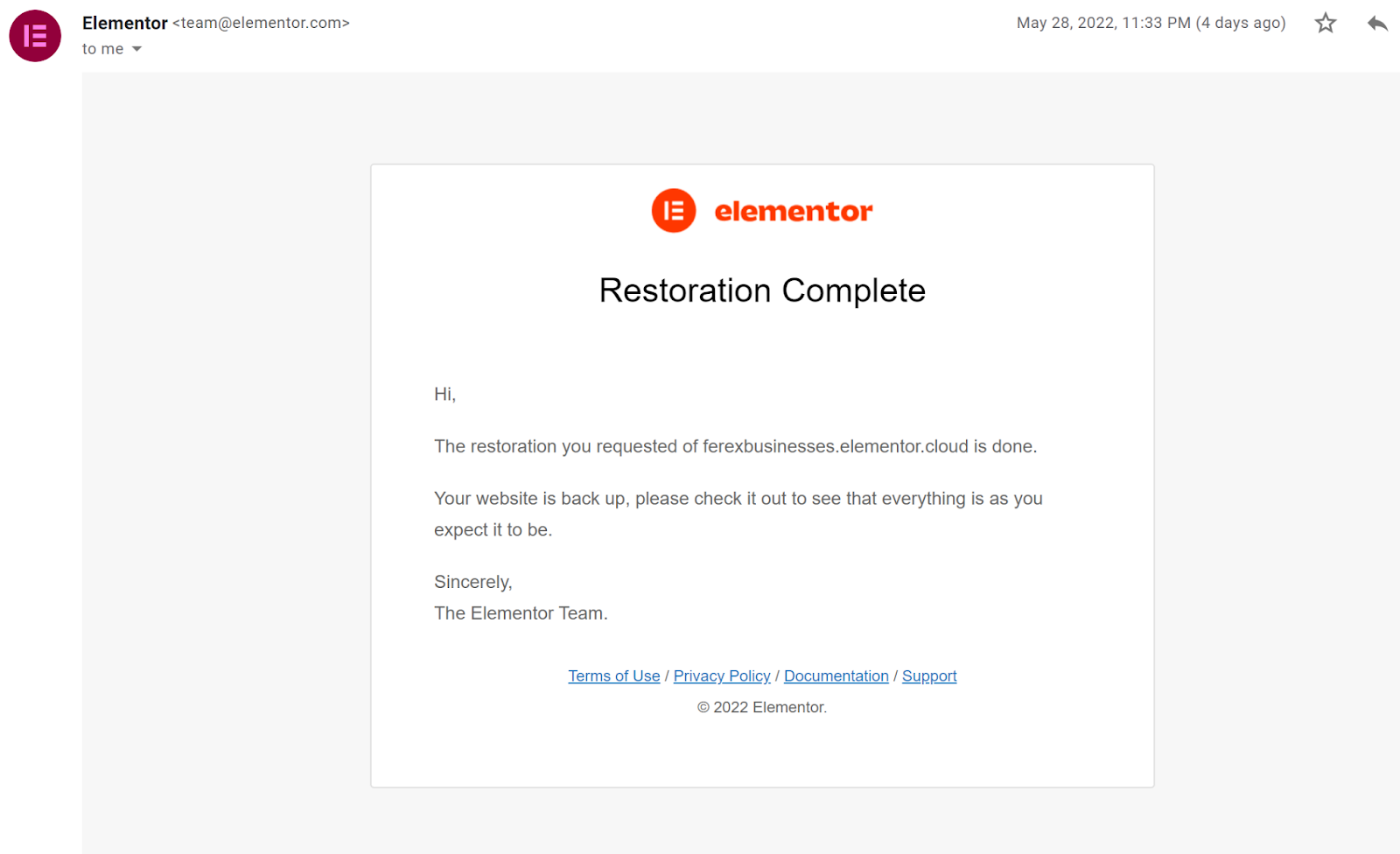 Note: For websites that use a database like WooCommerce, restoring to a previous version includes restoring the database to its previous state. This means every entry you've added to the database after the backup point will be lost. You can avoid data loss by creating a CSV dump export of the website database before starting the rollback. You can then import the data after the rollback is complete. The same applies to other websites with database backends.
The bottom line
If you make a mistake while building or redesigning your website, and it doesn't appear to be an easy fix, simply use the backup feature in Elementor and restore your website to an earlier version.
Elementor hosted websites are automatically backed up every 24 hours. You can also create a manual backup if you want.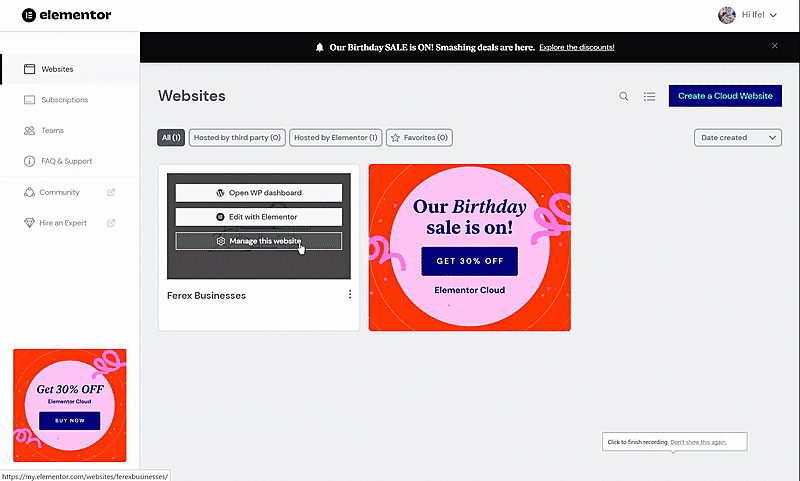 Congratulations! You should be up and running again. If you're still having issues after going through the above steps, please contact Elementor Support.