What Is The Developer Edition
The Developer Edition plugin gives you direct access into Elementor's development process, and lets you take an active part in perfecting our product. Each Developer Edition release will contain experimental functionalities that developers will be able to use to get familiar with the next releases before they are published.
Q. Is this the same as the Beta Version?
A. No. The Developer Edition is a separate plugin and not the same as the Beta release.
Revert Back To Stable Release Versions
If you have installed the Developer Edition, and wish to revert your website back to the release editions, follow these steps: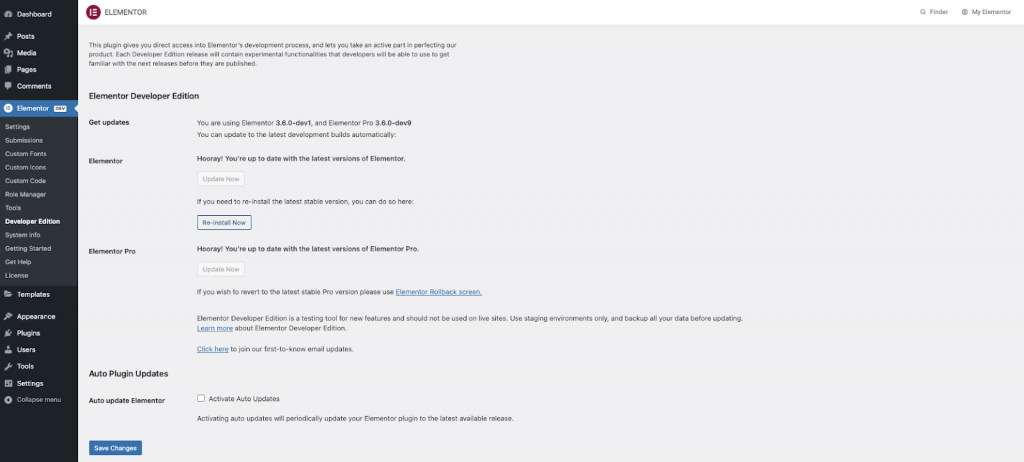 Navigate to Dashboard > Elementor > Developer Edition
From each of the sections Elementor and/or Elementor Pro use the button to re-install the latest stable release.
Navigate to Dashboard > Plugins > Installed Plugins
Deactivate the Developer Plugin
Reactivate Elementor Core/Pro if inactive
Navigate to Dashboard > Elementor > Tools and regenerate the CSS by clicking the button
You may additionally use the rollback feature located in Dashboard > Elementor > Tools > Version Control to use an earlier version if needed.