When editing a page with Elementor, you may experience the editor not extending to the full width of your screen. This is most likely caused to the page inheriting the default settings of your theme or Single Page template.
How To Fix Your Layout
To override the theme layout and extend your content to full width, click the gear icon in the lower corner, and enter the Page Settings. From the Page Layout options, use the dropdown selector and select Elementor Full Width. This will retain the Header and Footer of your theme.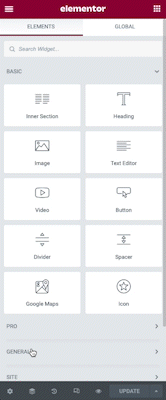 Note: If you wish to exclude the Headers and Footer you may select the Elementor Canvas option.