When reaching out to receive Elementor support, you might be asked to provide your subscription ID so our support agents can identify you as an active customer.
To find your subscription ID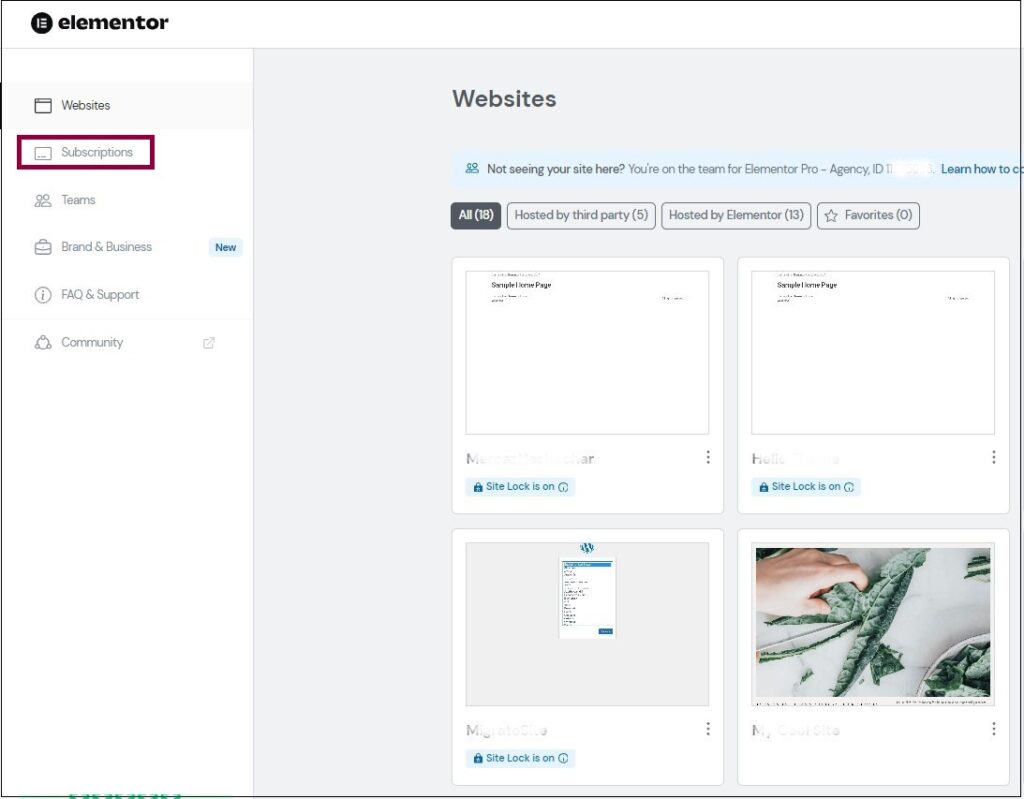 Log into your Elementor account and navigate to the Subscriptions page.
Locate the subscription you need help with.

The subscription ID will be listed next to the subscription name.

Click the copy icon to copy the subscription ID.
If you have several subscriptions
If you have several subscriptions and you're not sure which is the relevant one:
Navigate to the Websites page.
Click the menu icon on the relevant website.
Now, select Copy subscription details, and you'll have the ID ready to paste.
Alternatively, click View related subscription to open the corresponding subscription for this website.