Table Of Contents
This guide lists some of the specific errors you may receive when trying to update the Elementor plugin.
I Receive This Error – "Update: Could Not Copy File"
This occurs generally when you work with Elementor Pro from a localhost and/or with any Windows Server.
You can install a plugin to solve this issue (which is an incompatibility issue between Easy Digital Downloads, Windows and WordPress).
If this did not help, ask your hosting company to verify your permission settings.
If nothing helped, you can download Elementor Pro via your My Elementor dashboard. Click on the download icon () at the top of the screen. Once the file downloaded, go to your WordPress dashboard, delete Elementor Pro, then in Plugins, click on "Add New" and upload the file of the new version downloaded from elementor.com.
---
I Receive This Error – "Update Failed: Download failed. Unauthorized"
In order to be able to update your plugin, you need to have an active license.
Please deactivate and reactivate the license following these steps:
First, log to your My Elementor dashboard.
Go to the Subscriptions tab.
Next to the website in question, click on Deactivate Site
Once you have done the steps above, please follow these steps:
Go to your website's WordPress dashboard > Elementor > License
Click on the Disconnect button (if there is one) and afterward, click on the Connect & Activate button and attempt to update the plugin again.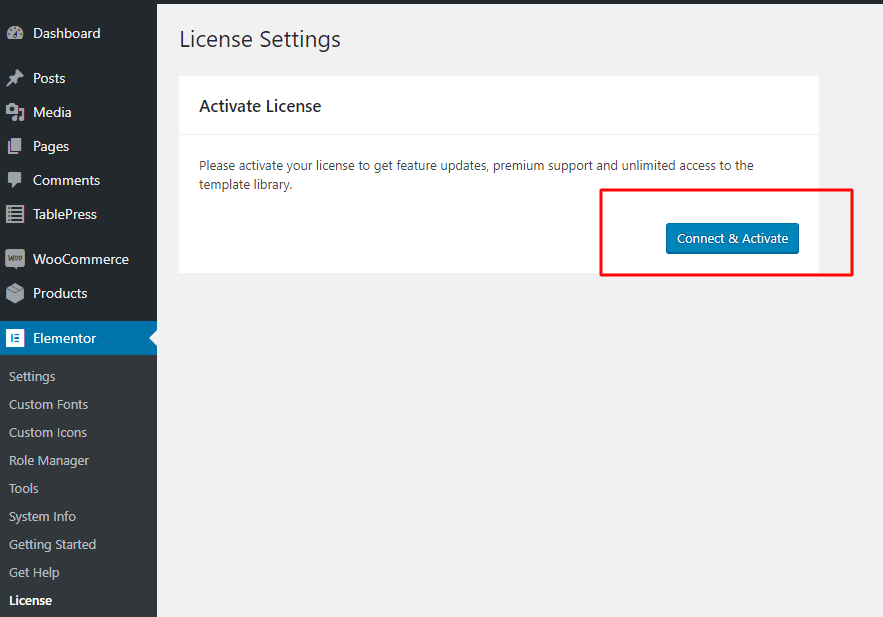 Does the issue persist?
If the issue persists, then this may be related to a permissions error. In this case, delete the current plugin and upload the newest version of the plugin via FTP, as explained here, in the section labeled, "I receive an error message when I try to update Elementor Pro".
More information about update issues may be found on our Update Issues guide.