Creating and editing new pages
The Elementor editor and site builder works in conjunction with WordPress. When you create a new page to edit with Elementor, you first need to create the page in WordPress, and then select Edit with Elementor.
Create a new page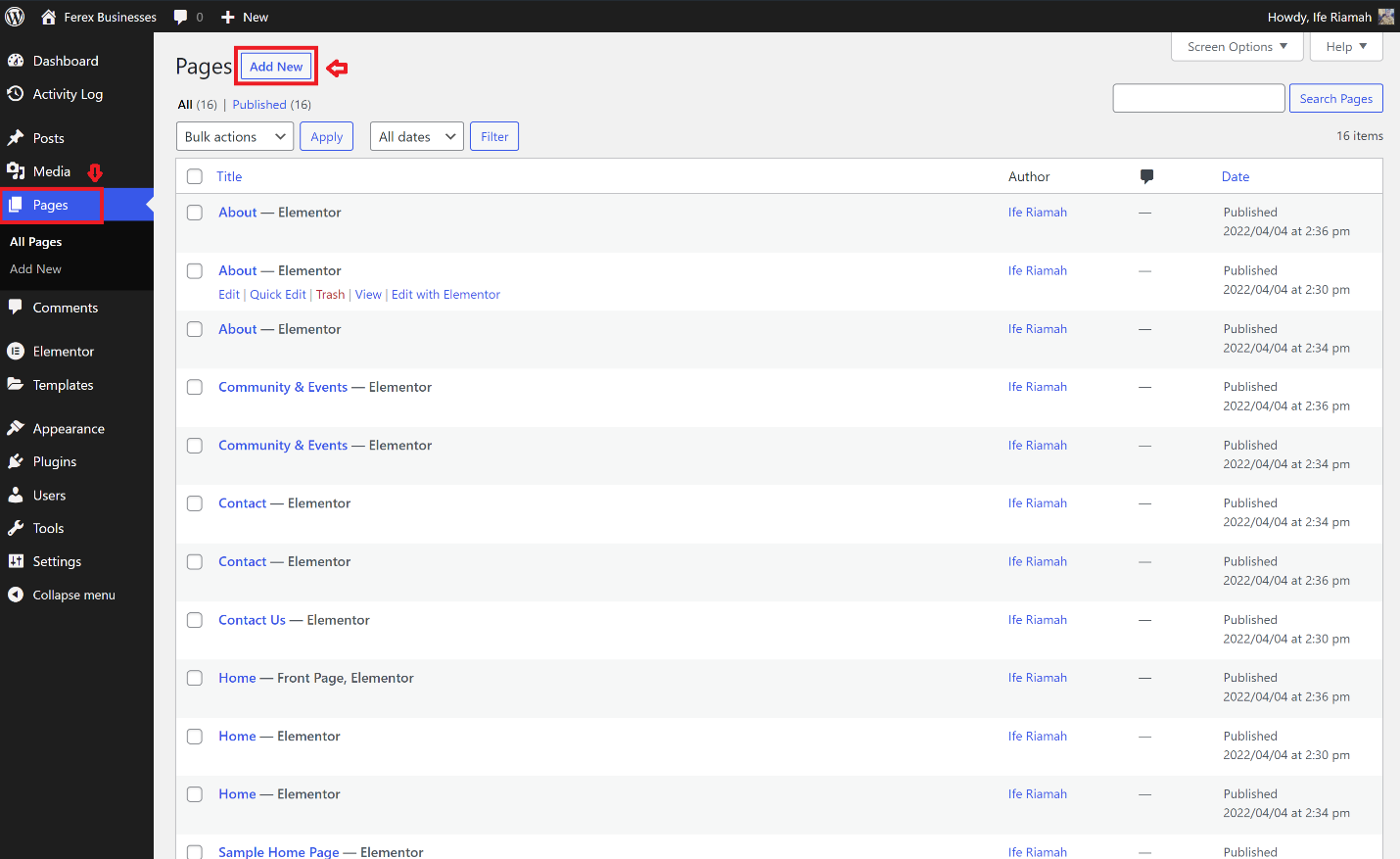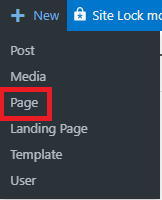 From the WordPress dashboard, select the Pages tab
Click Add New
or
Select New>Page from the WP Admin top bar
Click Edit with Elementor
Edit an existing page
For existing pages, there are two ways to open the page. From the My Elementor dashboard, you can quickly access your most recently edited pages. To access all of your pages, you need to go to the WP Admin dashboard.
Open pages from the My Elementor dashboard
Go to your My Elementor dashboard.

From the website card, click Manage this site.

In the lower part of the dashboard, a list of recently edited pages is displayed.

Click the pencil icon of the page you want to open.
The page opens in the Elementor Editor.
To open a page from WP Admin
From WP Admin, click the Pages tab
Hover over the page name
Select Edit with Elementor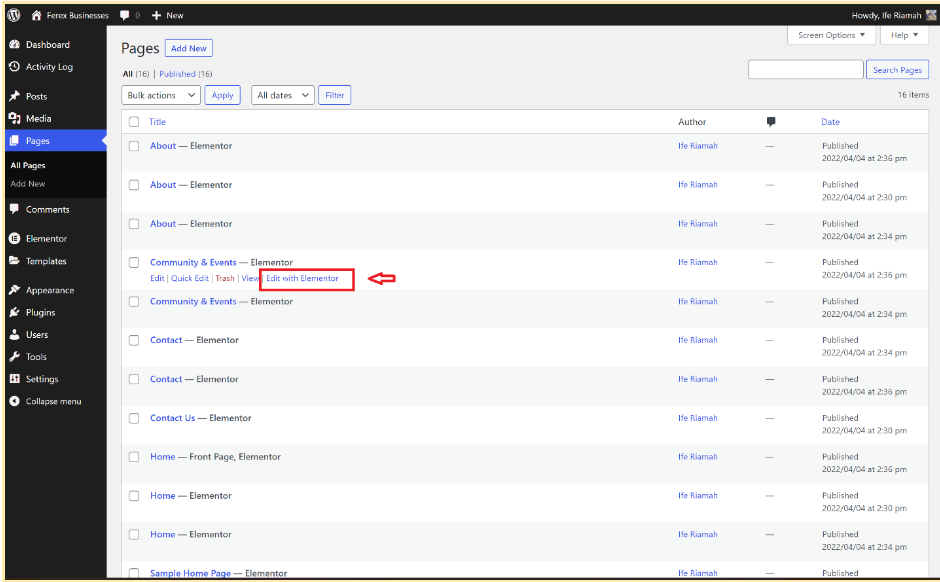 Note
You can also edit a page with Elementor by clicking
Edit with Elementor
from the admin bar.