Layers now integrates seamlessly with Elementor.
---
What is Elementor?
Elementor is a drag & drop website builder plugin that enables you to create complex layouts visually and design your website live.
This integration means that you'll find some differences in the Dashboard and other functions of 'Layers' you are currently familiar with.
You'll no longer find the 'Layers' tab on the WordPress menu.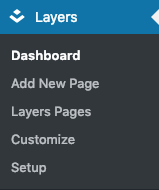 Nor will you see the 'Layers' dashboard.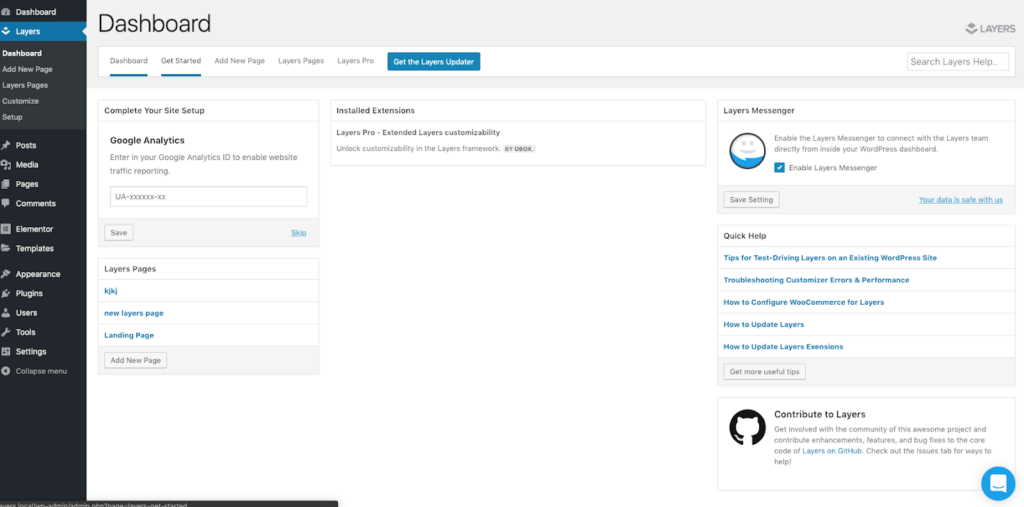 You will find the known 'Layers' steps setup, with 'Install Elementor' as the last step.
---
How to create a new page
With 'Layers' you created a page via the 'Layers' tab. Now with Elementor, you just need to click the regular WordPress 'Add new page', and click to ' Edit with Elementor'.
To learn more about creating pages with Elementor click here.
Pre-designed Page Layouts – Elementor Library
When creating a new page with 'Layers', you've had some pre-designed page layouts to choose from. With Elementor, you get to choose from a vast library of pre-designed pages & blocks.
With Elementor Pro you get 300+ layouts and designs.

---
Customizer / Elementor Live Preview Editor
Elementor uses a live preview drag & drop editor, while with 'Layers' you are used to editing via the Customizer: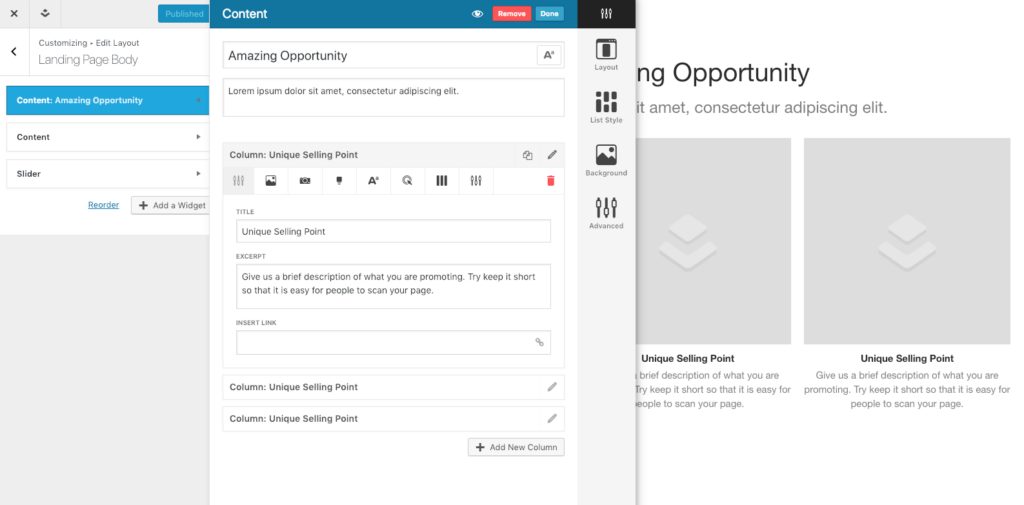 Layers: Edit via Customizer
With Elementor, you literally design your site via a live preview: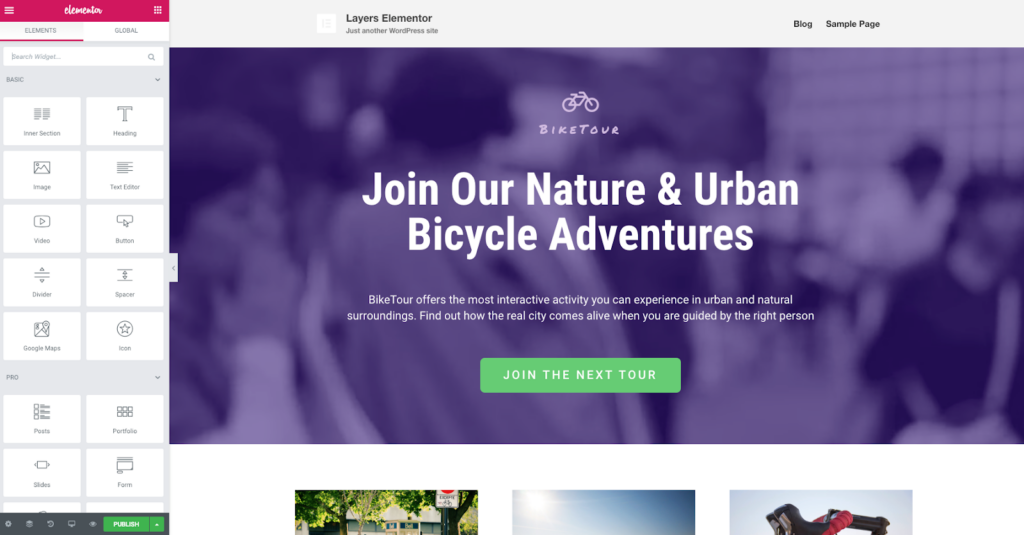 Elementor: Edit via Live Preview

---
Widgets
Elementor uses widgets, just like 'Layers'. It uses them in an intuitive, user-friendly matter.
To learn more about all the different widgets click here.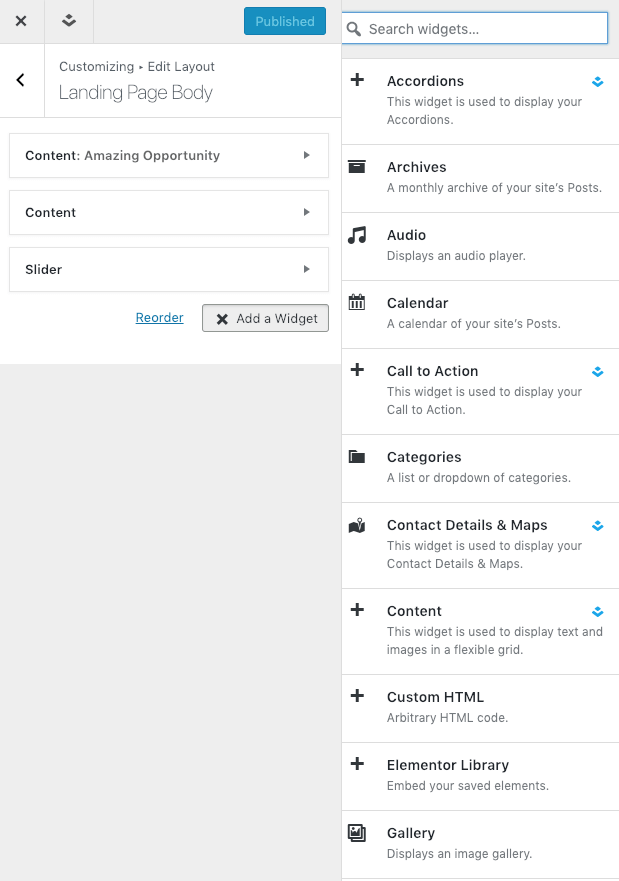 Layers' Widgets


Elementor Widgets