The Elementor Admin Top Bar allows you to quickly access relevant shortcuts from your Dashboard. It will change display depending on what you are currently working on.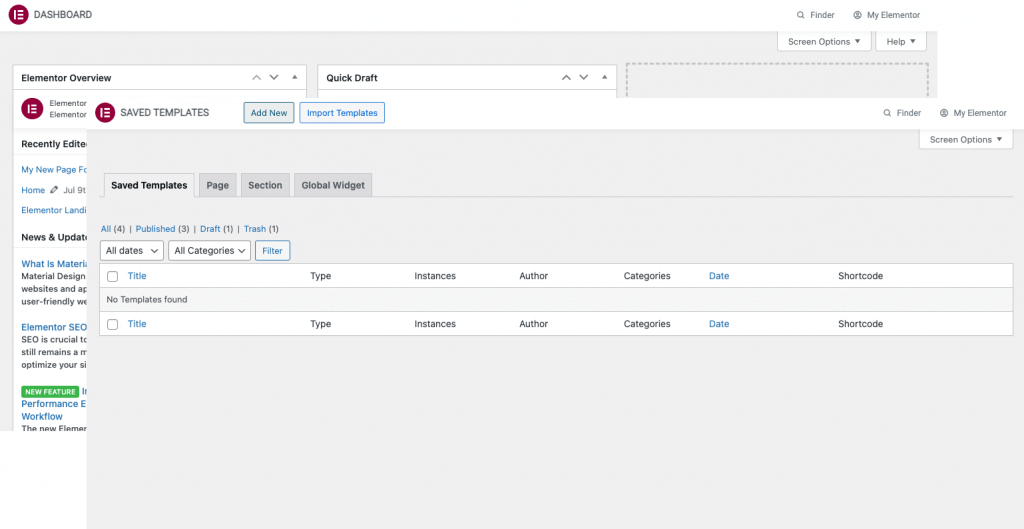 Quickly Access The Finder
You can quickly access the finder to search and locate content on your website by clicking the Finder link in the Admin Bar.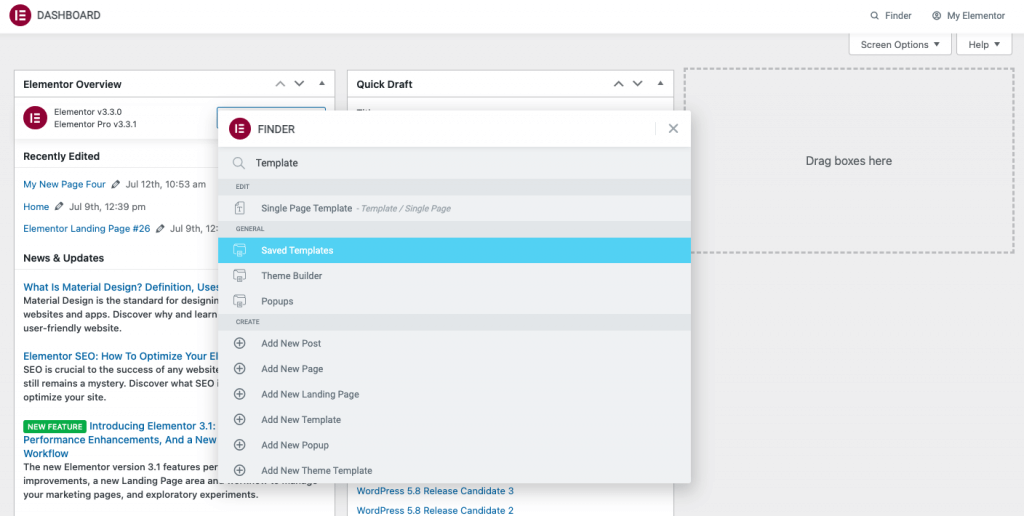 Quickly Access Your Account
It is now much easier to access your account by using the My Elementor link.
Add New Content
For example, If you are located in the Templates Region of Elementor, you will be able to add or import new Templates from the buttons located in the Admin Top Bar

Activating Or Inactivating This Feature
The Admin Top Bar can be Activated or made Inactive by navigating to Elementor > Settings > Experiments.

Note: The Admin Top Bar will be active on new installations.