Websites is a grid of all of your Elementor websites, including the websites in which Elementor Pro has been activated & connected and those in which the Elementor Library has been connected. 
Important: If you are a Hosted Elementor Website subscriber, please click here as it contains more relevant information about your dashboard.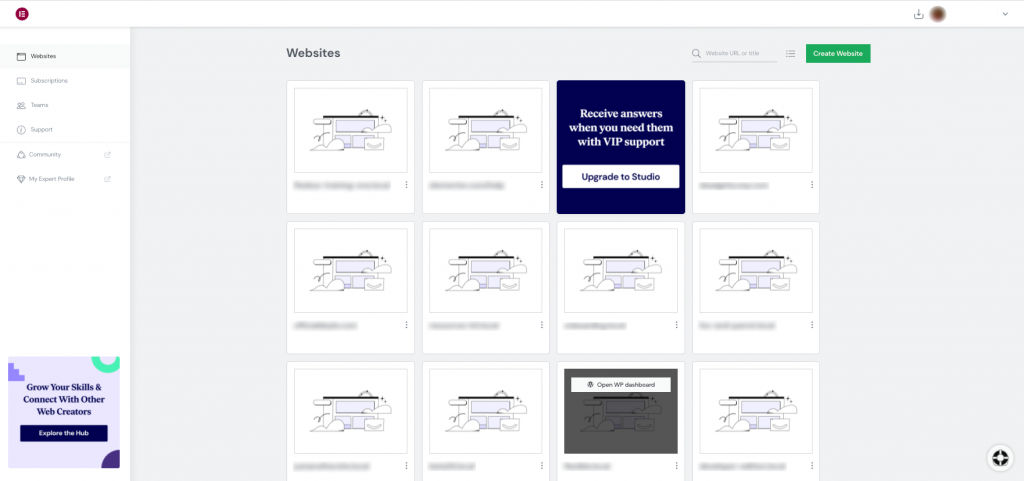 Websites Dashboard
The top right of the Websites Dashboard consists of a Search bar and the ability to display websites as either cards or as a list.
Any sites activated or connected with a Pro license will have the Pro label on the website card. Any site without the Pro label will be one in which it was connected to via the Elementor Library.
Search
Click the Search icon to quickly find one of your websites by searching for either its url or title.

Display As Cards or List
Click the Display icon to switch between viewing your websites in either Cards view or List view.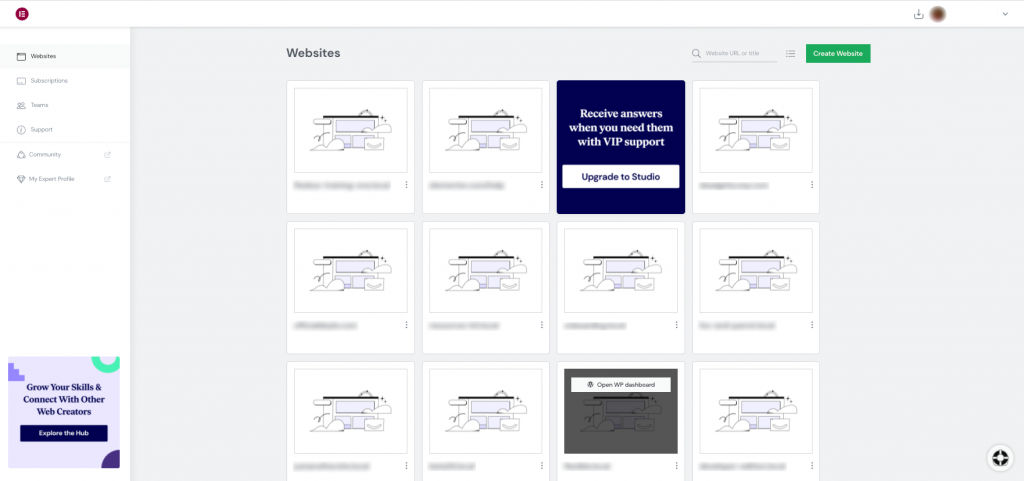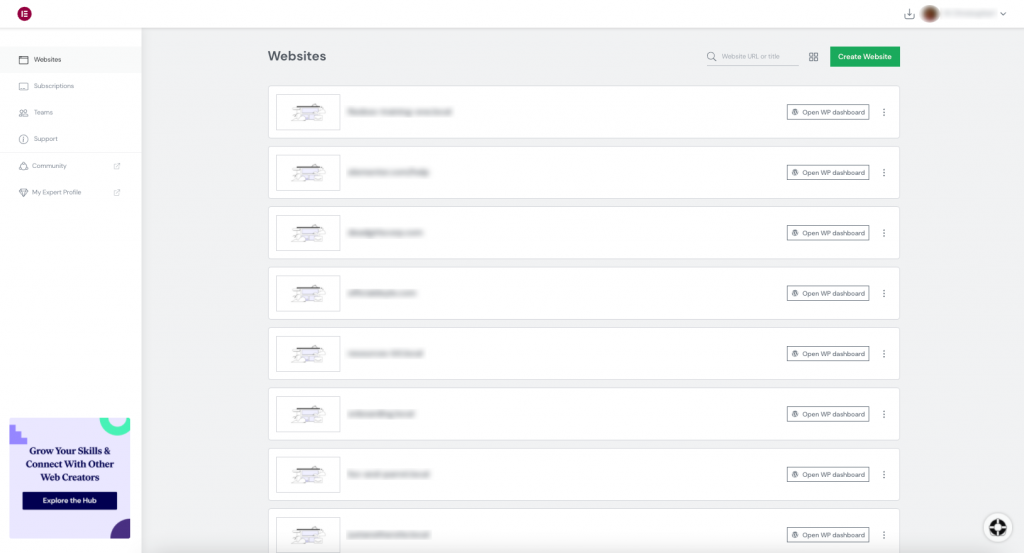 Hover Over Any Site To Access The Details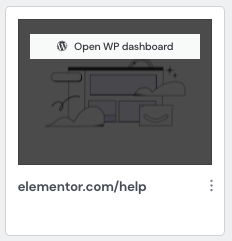 Clicking the site's ellipsis will open a new screen with that site's details.
Note: If a site is connected to your account via library connect, it will NOT appear as Pro, regardless of whether it has Pro or not. (i.e. If the user connected via Library connect to a site that is connected to Pro via someone else's subscription, it will NOT appear as Pro).