A website kit is a collection of templates, headers, footers, pop-ups and other site parts and pages you need to make a stunning website.
All kits come with a complete design and structure, so you'll have a full, professionally-designed website–with zero coding! All you need to do is add your own content. Each kit component is designed with a consistent aesthetic and functional approach to speed up the website creation process.
If you're a new Elementor hosted website user, you can start your site with a website kit. If you're an existing user, you can select and use a kit from Elementor's Kit Library. 
The Kit Library
Choose from a diverse collection of 80+ fully designed website kits. Elementor's Kit Library enables you to create any type of website–from eCommerce, to portfolios, to blogs, restaurants and much more. You can search, filter, and sort through all the different kits to find the perfect one for your website. Get inspired, and save time during the website building process!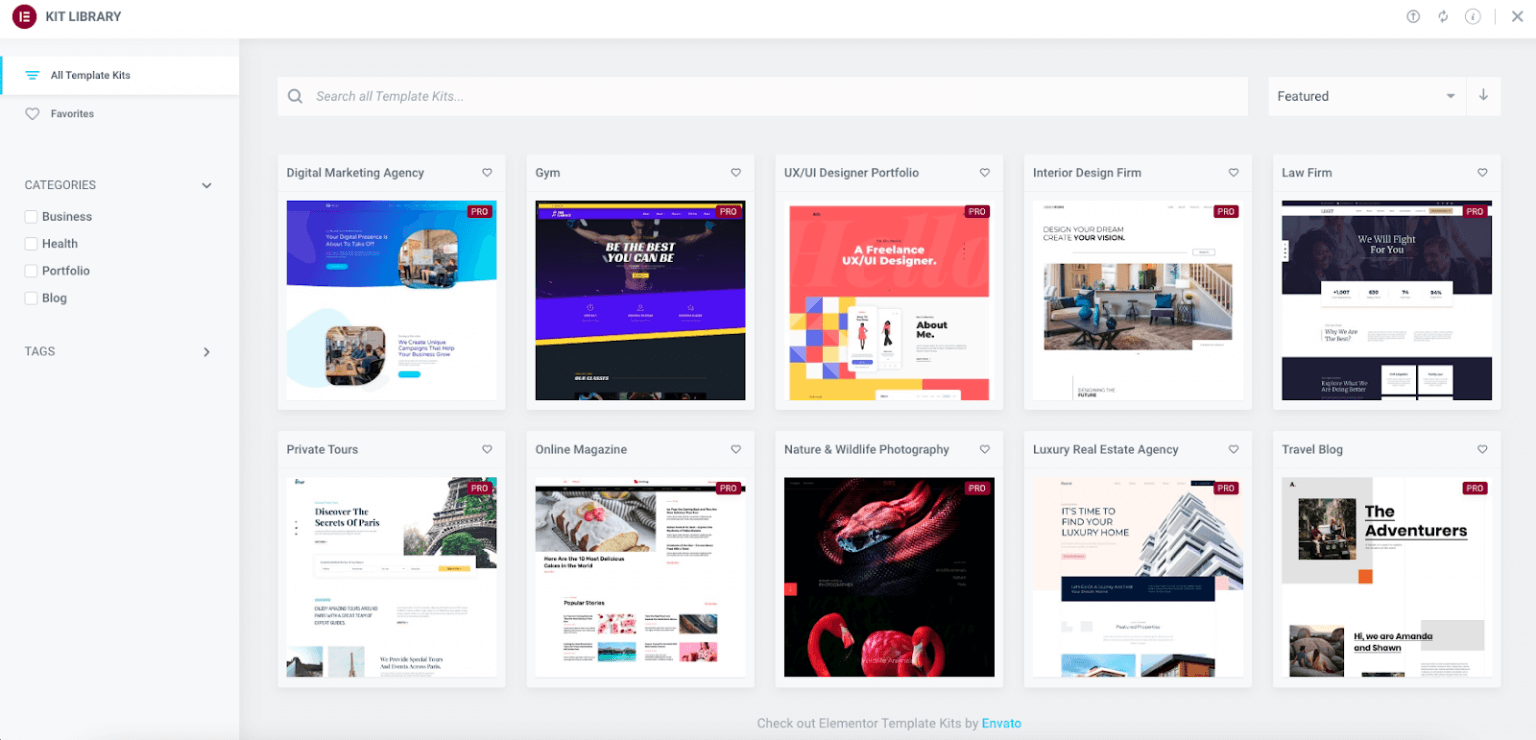 A ready-made site
Once you've selected the kit you want, use the import wizard to apply the kit to your site. When the import is complete, all the design and global styles will be ready for you to use. All you'll need to do is customize the content.
For users who are looking for a professionally laid out site but want to handle the other design elements themselves, the Kit Library offers a selection of wire frame sites, which you can customize yourself.
Enhance your web building skills
In addition to being a fast, efficient way to build a professionally-designed website, you can also use the Kit Library as a learning resource. Examining kits can help you stay up to date on industry standards and design, and show you how experts use the full power of Elementor.
All kits come with complete designs, giving you an opportunity to learn from the best about how to structure a website, including site pages and parts such as "Home", "About", "Footer", "Single Post template", "404" page, etc. This way, using website kits gives you the perfect balance of learning on the job and getting it right.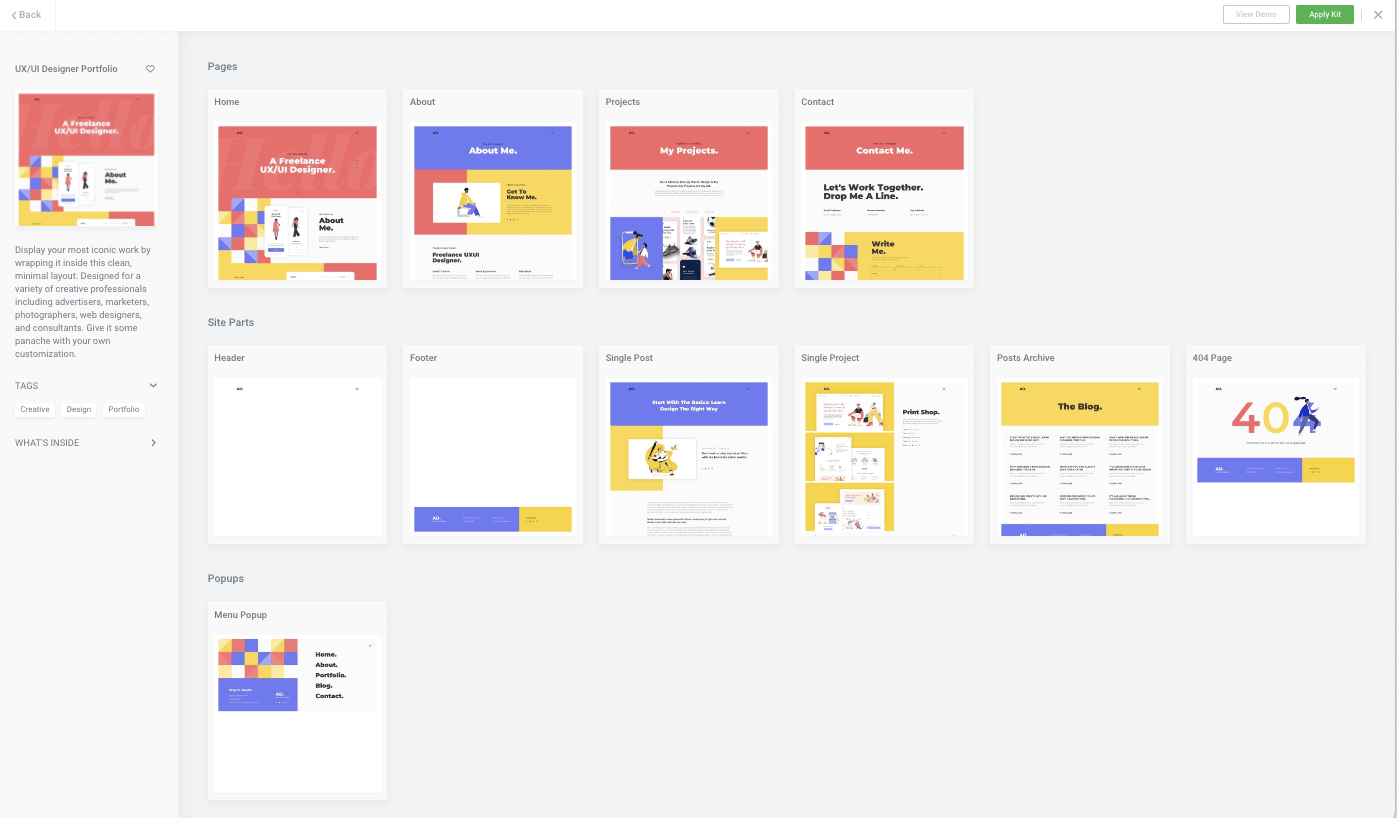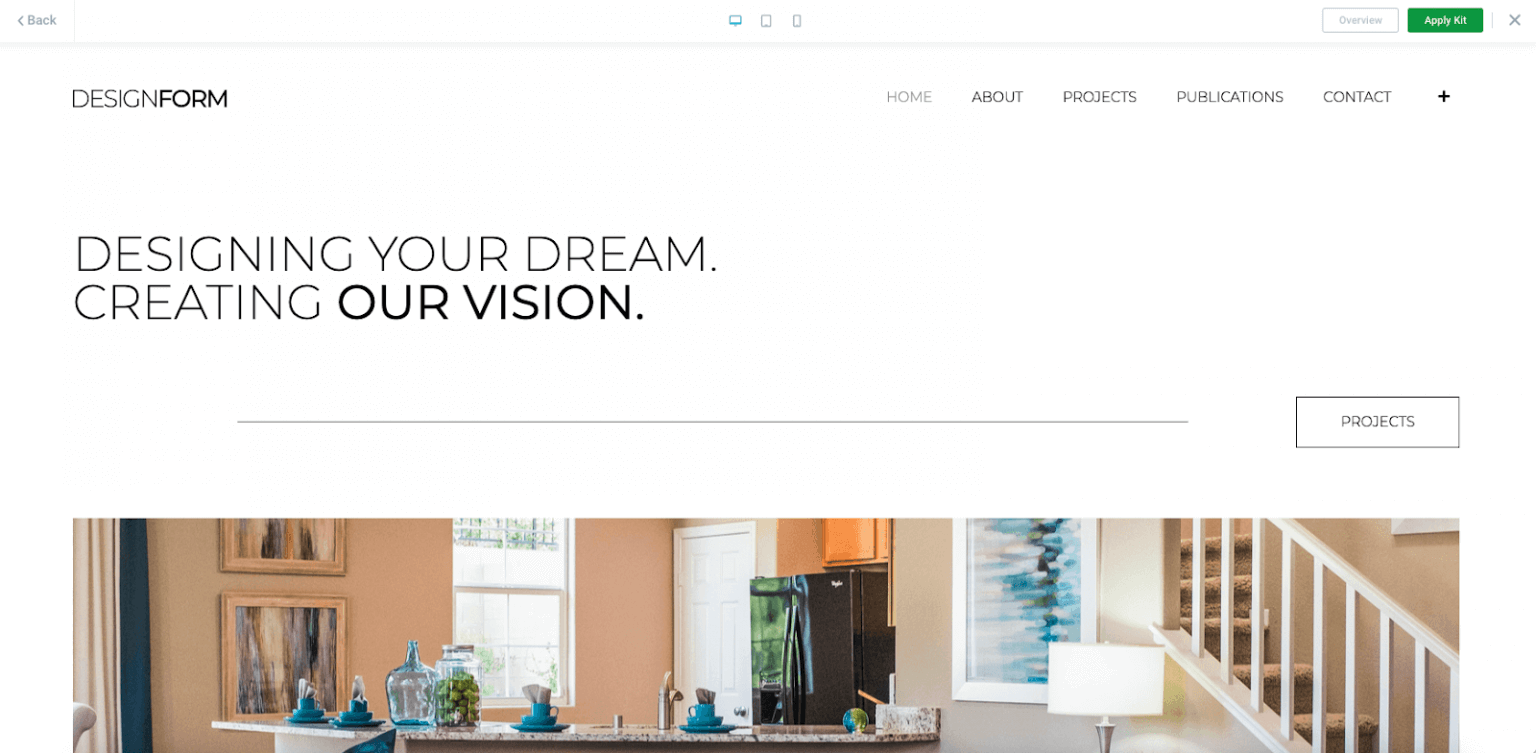 How to find kits
As mentioned above, new Elementor hosted website users have the option to begin with a kit applied to their site. If you decide to apply a kit later, or you're a plugin user, you'll find the Kit Library under Templates on your admin panel.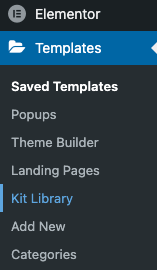 Note: Backup your site before applying a website kit.
Note: You may be asked to activate Import/Export.