Creating and editing new pages
The Elementor editor and site builder works in conjunction with WordPress. When you create a new page to edit with Elementor, you first need to create the page in WordPress, and then select Edit with Elementor.
Create a new page
From the WordPress dashboard, select the Pages tab
Click Add New
or
Select New>Page from the Admin bar
Click Edit with Elementor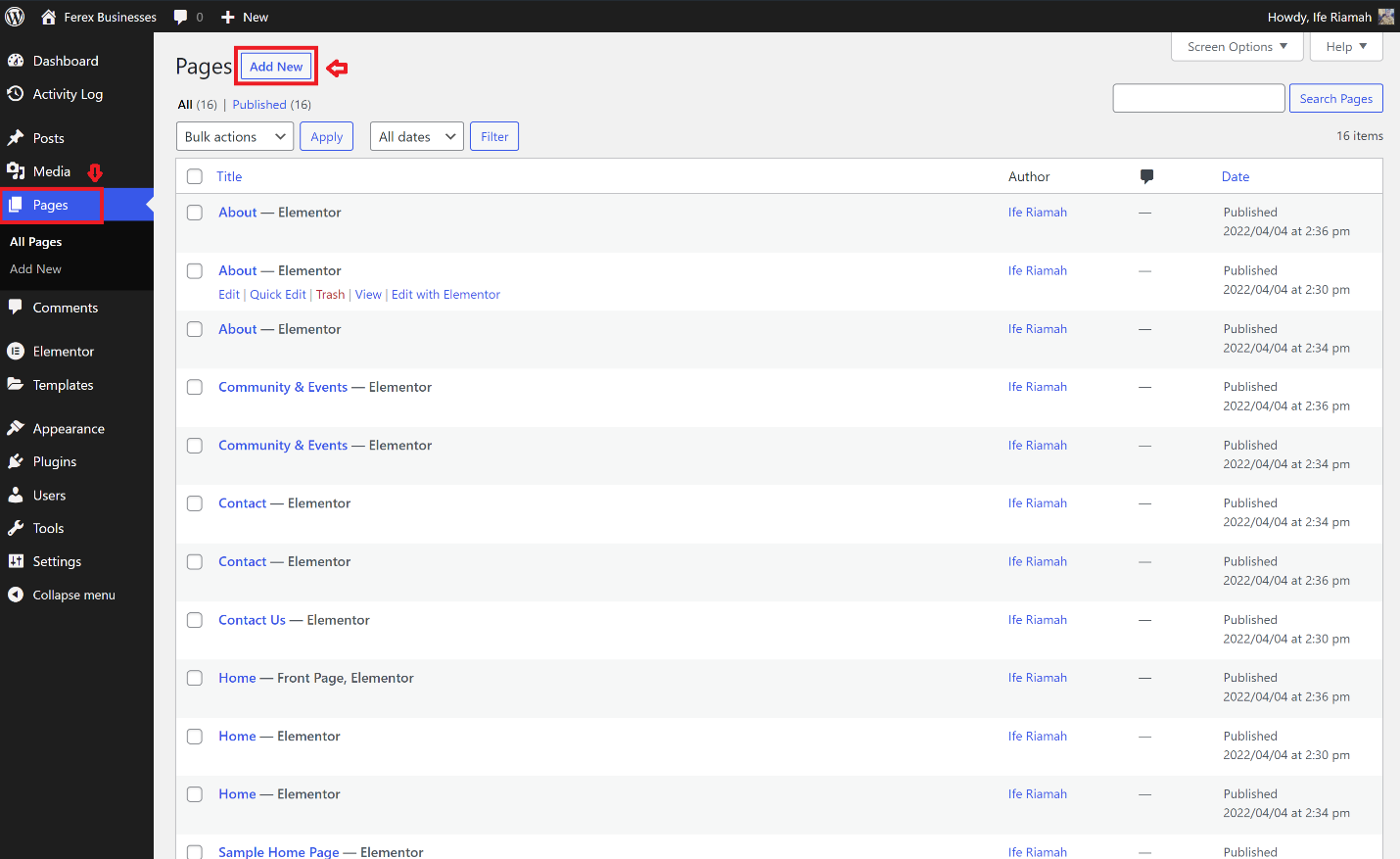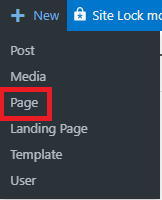 Edit an existing page
For existing pages, you can select Edit with Elementor directly from the WordPress dashboard.
From the WordPress dashboard, click the Pages tab
Hover over the page name
Select Edit with Elementor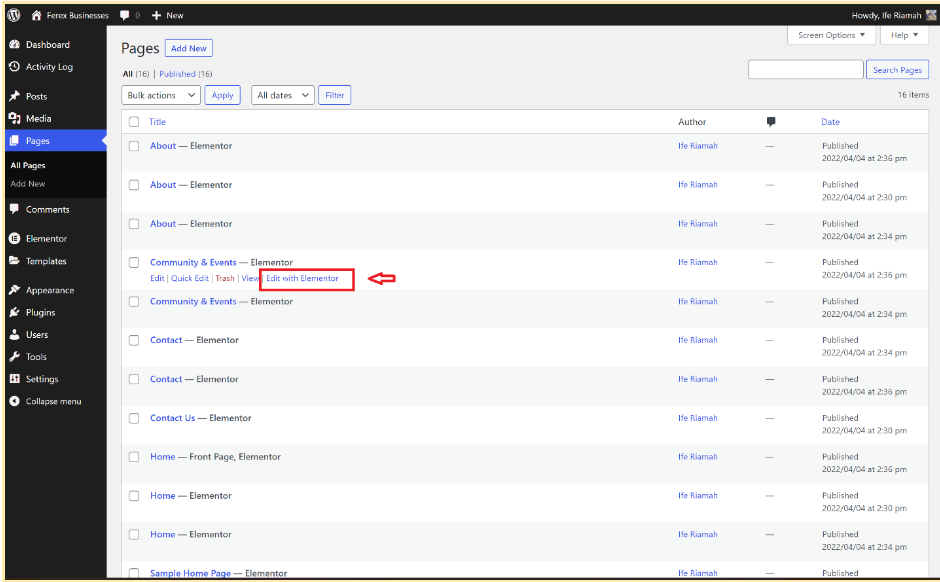 Note: You can also edit a page with Elementor by clicking Edit with Elementor from the admin bar.
---