A website is a lot like your home — you invest time and money in it to make it unique, in line with your style, and comfortable to live in. 
But it's not a one-time deal. You can buy new furniture, or rearrange it; There are things that require constant upkeep and fixing; and, should you decide to expand your family, complete overhauls will be required. If you don't take care of your home, it'll fall into disrepair and become a place that is no longer enjoyable to live in or visit. 
Your website is exactly like that. 
It requires redesign, upkeep, rearrangement, and overhauls. Without the occasional redesign, your website won't just become something that visitors dislike spending their time (or money) on. It'll also become something that hurts the productivity, success, and reputation of the brand behind it. 
So, how do you know when it's time for a major website redesign or a minor refresh? 
There are 15 reasons to redesign your website — and we've covered how to identify them and how to approach them in the following post.
15 Reasons Your Website Needs a Redesign
While a website redesign can certainly help fix a website that is underperforming or stagnating, it can also be useful when it comes time to reinvigorate or level-up your business. Let's have a look at the 15 signs that it's time to redesign a website: 
1. The Site Looks Outdated
It's easy for a website to become outdated these days. Just look at design trends reports from year to year. Nothing ever stays on-trend for too long. 
This issue gets exacerbated when there's no one paying attention to the website — either because of lack of knowledge, not enough time, or pure negligence.
Watch for the signs: 
The homepage bounce rate is over 95%, even with the small amount of traffic it gets.
The website was designed more than two years ago and hasn't been touched since then. 
The site doesn't look like anything else on the web right now (and not in a good way).
Tips to fix it: 
You'll need to do an analysis to see how out-of-date the site really is. 
It could just be superficial (like if it's not mobile responsive or it uses skeuomorphism instead of flat design). Or the issue might be more systemic and you'll need to revise the copy, user journeys, and even the software used to build the site and its features.
2. Visitors Are Having a Hard Time Using the Site
A website that looks old and unmaintained is a problem. But so is having an attractive website that's too difficult to use. 
There are many ways in which visitors may struggle to use a website: the navigation is cluttered and convoluted; the user journey is confusing and leads to dead ends; there are too many CTAs present; the copy isn't formatted for easy readability, and so on.
Watch for the signs: 
The average time-on-page is either really short (10 seconds or less) or it's too long and comes with high bounce rates. 
There's a decent amount of daily traffic, but no leads or conversions generated. 
Google Analytics's User Flow and Behavior Flow tools reveal that most visitors don't follow the user journeys or pathways you laid down for them. 
Tips to fix it:
You'll need to use heatmaps and session recordings to see what's happening in terms of activity on your site. It would also be helpful to solicit visitors for feedback. 
Once you've formulated some hypotheses regarding your usability issues, it's not a bad idea to take it back to basics and focus on redesigning with web design principles in mind. If the UI doesn't utilize good and predictable composition, balance, and components, users will inevitably struggle to understand it.
3. The Site Isn't Designed for the Right Users
In some cases, this happens when a company isn't clear on what it's going to offer at the time of launch. Or, if it later discovers what its strongest offering is and chooses to focus solely on it. 
A robust web design questionnaire, industry research, and user persona development usually keep this from happening. However, not every web designer includes that in their process which can cause issues down the road — and why you now have to do a redesign.
Watch for the signs: 
The website is receiving a ton of inquiries, but they're from people the company can't or didn't intend on serving. 
There's one segment of the website's offering or inventory that gets an overwhelming amount of traffic and attention while the rest is mostly ignored.
Search bar queries reveal that people are looking for something entirely different than what they came here for. 
Tips to fix it:
Ultimately, it depends on why this is happening. 
For instance, if the website was built for too broad of an audience or the offerings have been scaled down by the company, then the fix is to remove the excess pages and content and prioritize the website's most popular and profitable draw. 
What you'll need to do is another user persona development exercise. You can now enjoy the benefit of having tons of data from the website that tells you who the visitors are and why they're there. If it's not the ones you want, then you can fix your user persona profiles and then plan the redesign accordingly.
4. The Business Is Pivoting
It's not unusual for a business to pivot. Sometimes it's because the niche it was in is no longer relevant while other times it's because they've found a better segment of users to go after. 
When a company's mission, purpose, or offer has changed, then a rebrand (if not a complete redesign) is totally in order. 
Watch for the signs: 
The logo and branding no longer fit the company's narrative or mission. 
The website's images and messaging are inaccurate or unrelatable. 
Tips to fix it:
This can be as simple as creating new branding (i.e. logo, color palette, typography, etc.). Plus, of course, making sure to update the web design style guide in the process. 
However, if it's more than just the look of the brand that's changing, you'll need to tackle this as a full-on redesign of the company's website and messaging.
5. The Site Needs To Promote New Products or Services
Not every company will find it necessary to redesign their website when a new product is launched or a new service becomes available. 
However, for companies that make significant changes to their offerings on a regular basis — and generate a good portion of their revenue that way — a redesign is a really important part of keeping the website relevant and profitable. 
Watch for the signs: 
There are one or two offerings that exceed all others in terms of lead generation and sales.
Conversions have started to slow down site-wide as customers no longer have something new or trendy to buy.
Tips to fix it:
Companies like Apple who do major product releases and shake up their website's design and content at least once a year need a devoted designer to manage this for them. 
So, rather than take on redesign requests as they come in, be proactive. Plan for ongoing redesign work in your website proposal and contract for any clients where this is a standard part of their business model.
6. You're Not Seeing Any Meaningful Traffic, Leads, or Sales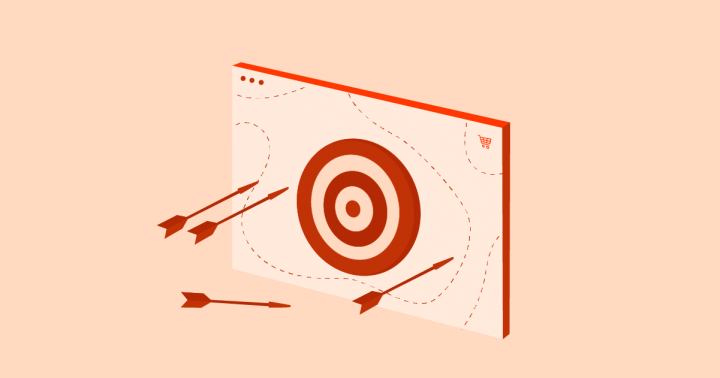 This isn't about seeing a lack of traffic or activity on the site. This is about people finding the website, but not converting when they're there. 
Assuming the problem isn't related to the quality of the design or the usability of the site, this could instead be an SEO problem.
Watch for the signs: 
There's a steady stream of traffic going to the website, but leads or sales are non-existent.
Google Search Console says the website is ranking well for some terms, but they're either irrelevant or vague.
People fill in the forms or use the live chat, but it's so they can ask if you have something that's not on the website.
Tips to fix it:
If the website is attracting the wrong kind of people to it, then the problem is likely how the website is positioned to prospects. This can happen when the metadata is unclear or misleading. 
This type of redesign project will require you to first examine the keywords your website currently ranks for and to try to determine what the user intent is. Your website and its metadata (like the focus keyword and meta description) might be sending the wrong signals about the brand and what it does.
Once you've figured out where the misunderstanding is, your redesign project won't just include fixing the SEO metadata. You'll also need to look at how things like the navigation and site map as well as the content have both confused Google and visitors about what they'll find there.
7. Something Is Causing Your Conversion Rate To Plummet
It can't feel good to have a website that was once thriving suddenly start going in the wrong direction — especially when no one changed anything on it. 
Now, allowing a website to become outdated is one way this could happen. However, it's more likely that a website that was once well-received is no longer so because there's something that has broken along the user's journey.
Watch for the signs: 
Data shows a sudden downturn in conversions and coincides with no known changes to the website. 
Tips to fix it:
Take a look at where you're losing conversions. Is it across the board? Or are just a few areas of your inventory or website no longer converting? 
You can use usability tests to figure out what's going on. Taking a walk through the website yourself might actually turn up the problem (like a 404 error page has now replaced the page for your most viral article). 
You can also use heatmaps and session recordings to see what's got visitors spooked if it's not so obvious to you. You might discover a process (like the loading of the checkout page) is taking too long to load. Slow loading speeds are a known conversion killer.
8. There Are a Lot of Errors and Bugs
It's not just poorly or cheaply made websites that are bug- or error-ridden. 
It can happen if a WordPress plugin hasn't been updated or is no longer supported (something you might not notice unless someone brings attention to it). It can also happen, say if you set up a page redirect, but instead of pushing visitors to the right page, they get stuck in an endless loop of redirects and end up nowhere in the end.
Watch for the signs: 
Key parts of the website have no traffic. 
The engagement and conversion rates have dried up and the contact and checkout forms feel like ghost towns. 
Tips to fix it:
Security and privacy issues. Non-loading pages. Broken links. Missing images. There are a lot of technical issues that can turn visitors off. 
While visitors can certainly leave feedback on your site when they encounter a problem, that's not the kind of problem you want them discovering. 
The best way to find out which ones your website is suffering from is to do a website audit. Spend time reviewing every possible nook and cranny, testing out every button and form, watching every video, and so on. You can then redesign the elements and pages that need it.
9. It's Not Mobile Responsive
Unless you're dealing with a really old website that no one's touched in years, you're not likely to encounter a website that makes visitors pinch-to-zoom and requires a total redesign. 
Instead, you're going to find mobile responsive websites that have components that are buggy or render poorly on some mobile devices. These can easily be remedied with a minor redesign and cleanup.
Watch for the signs: 
The amount of visitors on mobile is good, but the mobile performance is significantly worse than the desktop version.
Google Search Console (if you have an account) has been sending the website owner notices about mobile usability issues.
Tips to fix it:
If Google Search Console detects mobile usability issues you can start your website audit there. Usually, you'll see errors related to elements being too close together or content being cut off. 
While Google can find some of those issues, nothing beats doing an audit yourself. So, if you identified mobile responsiveness as an issue, take the time to comb through every nook and cranny to see if there's anything else going on.
10. The Design Isn't Mobile-First
Google has been talking about mobile-first design for years. And, recently, it began rewarding mobile-first websites with higher rankings than those that aren't. 
All mobile-first design really means is that you design the mobile version of the site first and then design the desktop site second. 
This enables you to create a more minimal and streamlined experience for all visitors. It also prevents you from taking out elements for one set of users and leaving them in for others (like a section that doesn't look good on mobile). So, the experience is consistent from device to device with a mobile-first design. 
Watch for the signs: 
Your website ranks really well for certain search terms, but most of the traffic comes from desktop. 
Your Google PageSpeed Insights score is much lower on mobile than desktop.
Tips to fix it:
While your data might hint at this issue, this is something you'll know without having to look at Google Analytics or Search Console. 
Desktop-first websites tend to look and feel heavier than mobile-first ones. Plus, a significantly slow-loading mobile site is a dead giveaway that it's not mobile-first.
So, when you approach this redesign, make sure you wireframe your mobile pages first. Then, use the same exact content from mobile, but make it fit naturally within the desktop design.
In fact, that's one of the great things about using the Elementor page builder plugin to build or redesign a website. You can create wireframes and build out your prototypes while in a mobile or tablet view to start.
11. Your Software Needs a Refresh
A website redesign isn't always about changing how the frontend interface looks. Sometimes it requires you to look at the software running things. For instance: 
Content management system
Themes
Plugins
Page builders
Third-party integrations
During this type of redesign job, you'll have to determine if all these tools are really serving the website and its visitors the best they can. 
This is also a good time to find new tools to improve not just how well the visitors respond to the site, but how productive the site becomes for the business.
Watch for the signs: 
You or your client are having a hard time managing the content on your site.
The website goes offline frequently. 
The website and the WordPress admin are both really slow to load. 
Plugin and theme updates have been breaking the website.
Tips to fix it:
You'll want to talk to the people using the website. Not its visitors, but the owners, admins, content managers, developers, and so on. If they're having a hard time with it or if they wish the website could do something more for them, they'll let you know. 
Then, spend some time doing research on alternative options. For example, the current website might be built using a resource-heavy multipurpose theme and you've found that a page builder plugin provides just as much variety in terms of design without all the bulk. 
Once you've come up with a plan to switch out the website's tools and software, remember to include the logins to each when you hand over the website redesign's deliverables to the client.
12. The Marketing and Sales Strategy Needs To Change
Websites don't exist just to put a digital face to a brand. They can also be very powerful sales and marketing tools when they're set up that way. 
And that's what you might be faced with right now. Either your client has a website that's devoid of a marketing strategy and features or they want to take it to the next level. 
Watch for the signs: 
The website has no marketing or sales features.
The website has a blog, but no one visits it or spends more than a few seconds on it.
Organic, referral and social traffic to the website is non-existent.
Tips to fix it:
The first thing to figure out is what type of marketing or sales strategy is missing: 
SEO
Content marketing (blogging)
Social media integration
Newsletter signup
Sales funnels
Even if all of these things are missing, you should focus on one at a time. SEO is the most important of the bunch, so you'll have to start there if it's not working as it should. 
Also, don't just look at this as to how you're going to add or enhance the sales and marketing features. Consider how the existence of them will affect things like the navigation structure and homepage content. 
So, yes, you'll likely have to add new features to the site, but you'll also have to adjust the rest of the design to give them more visibility.
13. The Competition Is Making Your Client Jealous
Every brand wants to stand head and shoulders above the competition. The second they start feeling envious about what the competition is doing, that's a problem. 
Thankfully, redesigning a website is much easier than, say, having to reconfigure one's entire business model in order to stay competitive. 
That said, it's still a redesign and it's going to take some time to figure out what's at the root of your client's envy and how you can redesign the website so they're proud of it again.
Watch for the signs: 
Tools like Ahrefs show you that, despite having similar content, the competitor's website gets more traffic, higher rankings, and more backlinks than your client's.
Your client has a tendency to send you links to other websites and ask, "Can we do this?"
Tips to fix it:
If the client's jealousy is substantiated — meaning the data shows that the competitor's site really does outperform theirs — then a redesign is definitely in order. 
With this type of project, though, you'll want to tackle the redesign in small chunks. Unless you objectively know exactly what makes the competitor's website perform better than your client's, it's much smarter and more economical to A/B test incremental changes than to do a copycat overhaul of the site.
14. Visitors and Customers Keep Complaining About the Site
If you give people a platform to air their grievances, many of them will use it. 
When it comes to a website, there are many places people might leave negative feedback related to the website experience or to report bugs they encounter: 
Contact pages and forms
Chat widgets
Links to social media
Product reviews
Once you start to notice a trend in the complaints, you can formulate a plan for redesigning the feature or fixing the problematic element.
Watch for the signs: 
Your feedback channels tend to report the same types of complaints about the website UI or its features.
Tips to fix it:
Since visitors and customers are going to tell you exactly what's going on, you won't have to do a ton of research or digging around the data to interpret what's happening. That's good. 
But just because people start reporting an issue about one particular element on your site, that doesn't mean you shouldn't look deeper. 
For instance, if people complain about a pop-up that appears five seconds into reading a blog post, you should also consider whether they find pop-ups on other pages just as intrusive. Or whether pop-ups and ads as a whole need to go altogether.
It would also be important to consider what they prefer instead. Unless they're all saying, "No pop-ups! More sticky bars!", you'll have to weigh the options and try to find the best design or feature to replace the one visitors are unhappy with.
15. The Company Wants To Temporarily Switch up the Look of the Site
This isn't that common of a reason to redesign a website. Unless it's an ecommerce site where things change seasonally, it's not really wise to spend time on temporary redesigns. 
That said, if you do work in the ecommerce niche, this is something you should consider part of the work you do for (most of) your clients and should be discussed in the initial website proposal stage. 
Watch for the signs: 
The data from the last few years reveals that website activity and revenue pick up around the same time each year, in anticipation of a holiday or season.
Tips to fix it:
There's no need to do a complete overhaul for a seasonal or holiday redesign. Just focus on the key areas of the site, like the homepage and navigation. 
Another thing to keep in mind is that you don't want to start working on this too late because you might miss a big window of opportunity with customers. But you also don't want to push out a seasonal redesign too early and start annoying visitors with a way-too-early holiday display. 
Use your data to schedule the temporary redesign accordingly.
Keep Your Website Up To Date With a Website Redesign
As you can see, these 15 reasons to redesign your website have very little to do with wanting to change things up and a lot to do with needing to update the site to improve its performance. 
If you've encountered any of these signs or a client has approached you for help, your next step is to begin the website redesign process. 
To help you out, we've put together this website redesign guide to help you prepare, plan, and execute your redesign project.