The spread of COVID-19 is a challenging time, no doubt about it. As human beings, there's only so much that we can do to change and improve the way it's affecting the global population. 
For web creators, the impact on business (global and local) is worrisome. Whether caused by Corona or not, SMBs (Small and Medium-sized Businesses) and freelancers alike are looking to eliminate extra costs to save money on their business expenses, without sacrificing quality. 
Today, this is especially true of what will become the most relevant form of business revenue over the next few months. Namely, online stores and business websites. 
While a slower cash flow makes budget cuts imperative, smaller budgets are not synonymous with low quality. As web creators, we can actually improve our (online) business as a result of budget cuts, rather than vice versa. 
With so many people tied to their homes, browsing and shopping online far more than usual, many websites actually need to be stronger now than they were before. 
It's time to keep that extra traffic moving.
Meanwhile, as Elementorists, we have ways of solving this website creation puzzle amid challenging times, and moving ahead of the competition while we're at it.
Let's do this. 
17 Plugins to Replace With Elementor Widgets
Less Plugins = Better Site Performance for Less Money 
Plugin costs tend to add up, and website maintenance often means paying a pretty penny for an optimal, high-performing website. In addition to the financial strain, too many plugins not only slow a site's page loading time, but they often don't work well together, risking website crashes, database errors, and overall dysfunction. 
The happy medium between advanced and impressive website functionality is a tricky business. Think With Google blog warns web creators that "40% of consumers will leave a page that takes longer than three seconds to load", emphasizing that "watching the number of plugins you install is beneficial to your website's success."
This ticking three-second time bomb can make building a website super stressful. How can we know which WordPress plugins to eliminate? We don't want to give up the wow-factors, but we do want to cut down on the page's load time.
We believe that after figuring out which plugins to eliminate, you can actually think outside of the box and consider "merging". We could kill two birds with one stone: finding three plugins that we love, and downsize by finding one plugin that combines the functionality of those three (or more). 
Web creators agree that too many plugins will really slow down your site and sour its performance. But how do we know where to draw the line? 
The WordPress Plugin Repository boasts more than 37,400 listed plugins. Yet, somehow, the recommended limit for the number of plugins on a single WordPress website is 20. 
Sounds impossible, right? 
You may not know it, but it's very likely that you've installed countless plugins, each for a separate feature, not realizing that there are some great plugins that can easily handle several features at once. And this is where the process of elimination begins. 
Roaring 20, here we come. 
Ultimately, each installed plugin has the freedom to make unneeded HTTP requests (hint: slow down page load time), send excess database queries, run extra background processes…the risk is serious. 
So, does this mean that the features listed here (Custom styling, displaying 'Popular posts'/'Related Posts', broken link checkers, analytics, etc.) need to be removed from your website, never to be seen again?
We can answer that in one word: Nope. 
We can also solve this problem and dramatically reduce this risk with one plugin. 
Merging Multiple Plugins Into One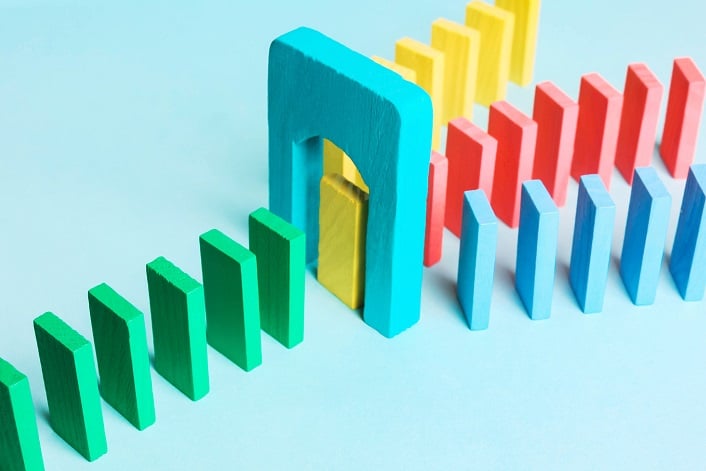 We would never want to compromise the beauty of our website, and certainly not its functionality. We've identified 17 WordPress plugins that can be replaced with Elementor, while maintaining the quality of all the individual features, and enhancing functionality. Rest assured, your website can still easily make good on the 3-second deadline that Google is warning us about. 
Recommended number of plugins: 
Best case scenario is having up to 5 installed plugins.
Sometimes you may need to exceed this number, but never exceed 20.
True, there are some websites that run successfully on well over 50 plugins. However, these sites struggle to catch their breath with the level of support and hardware/software infrastructure necessary to keep everything running smoothly.
"What's the worst that could happen?" you may ask.
Well, let's begin by saying that once the number of installed plugins, activated or not, tallies up double digits, we are potentially exposing our site to compromises in:
Speed
Compatibility
Site functionality & reliability
— Practically everything we need our site to juggle once we've attracted traffic.
Now that we established how important it is to minimize the number of plugins on your WordPress sites, let's see how we can put this concept into action.
We're about to enlighten you with a list of 17 types of WordPress plugins that you can replace with Elementor.
Looking for fresh content?
Get articles and insights from our weekly newsletter.