In the past month, our community members gathered in seven meetups across 3 continents, where they shared their ideas and drew inspiration. Here is our review on these events.
This June, WordCamp Europe (WCEU) 2019 has taken place in Berlin and our team flew over and represented us proudly.
WCEU has provided our team with a perfect opportunity to meet our fans and our community in the Berlin Elementor meetup, where over 80 people had participated, including leaders from our other meetup groups across the globe. Our team was utterly and completely impressed.
This month has also seen 7 Elementor meetups all over the world, from Europe to the US to Australia. Many of the groups were well on their second, third and fourth meetups —
a strong indication of the desire to learn from those who came.
We love that many of the meetups were educational, aimed at novice and more advanced users. We especially love the friendly and helpful atmosphere in each of these meetups.
Upcoming Elementor Meetups:
Munich
This June marked the fourth Elementor Munich meetup, organized by Helmut Gobel. This time the meetup focused on the free and pro Elementor versions. Speaker Andreas gave suggestions to what can be achieved with the free version and who would work better with the pro version. He also offered and discussed outstanding plugins which could be used together with Elementor to create a better experience. This was followed by Helmut, who shared some Elementor tricks and tips. The group found the meetup to be very informative. 
If you are in the area, be sure to join the group.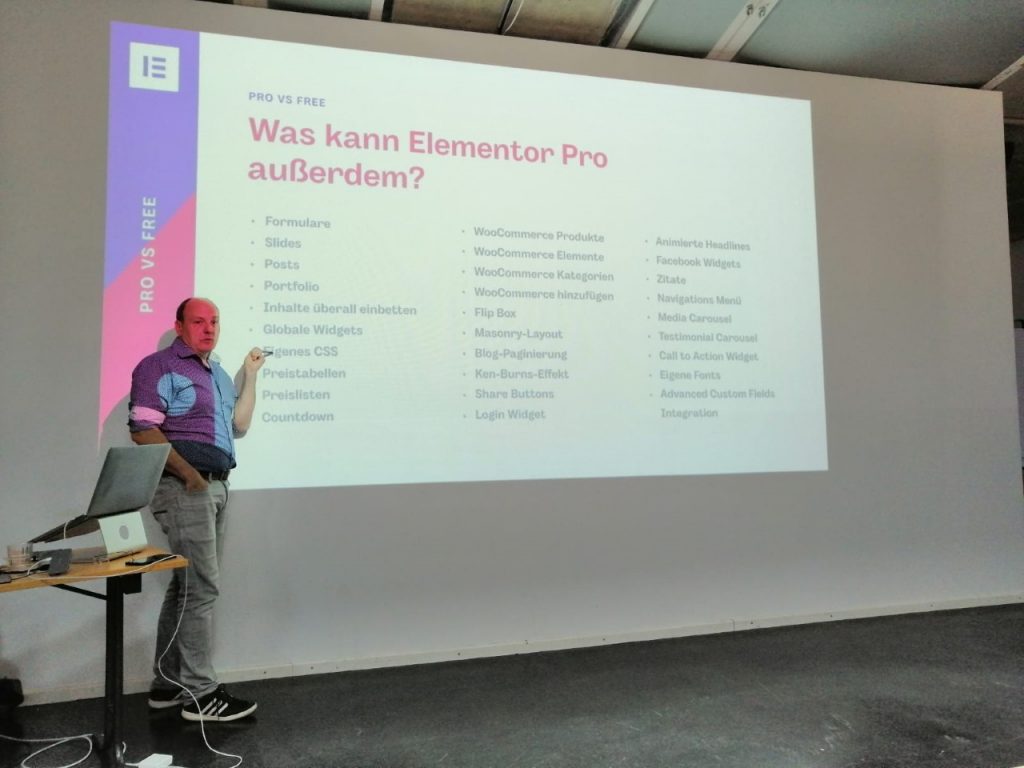 London 
We are happy to see that the third Elementor London meetup, organized by Mike Kellner, took place. Lots of valuable info and links were shared as well as ideas and tips, and many are looking for the next meetup.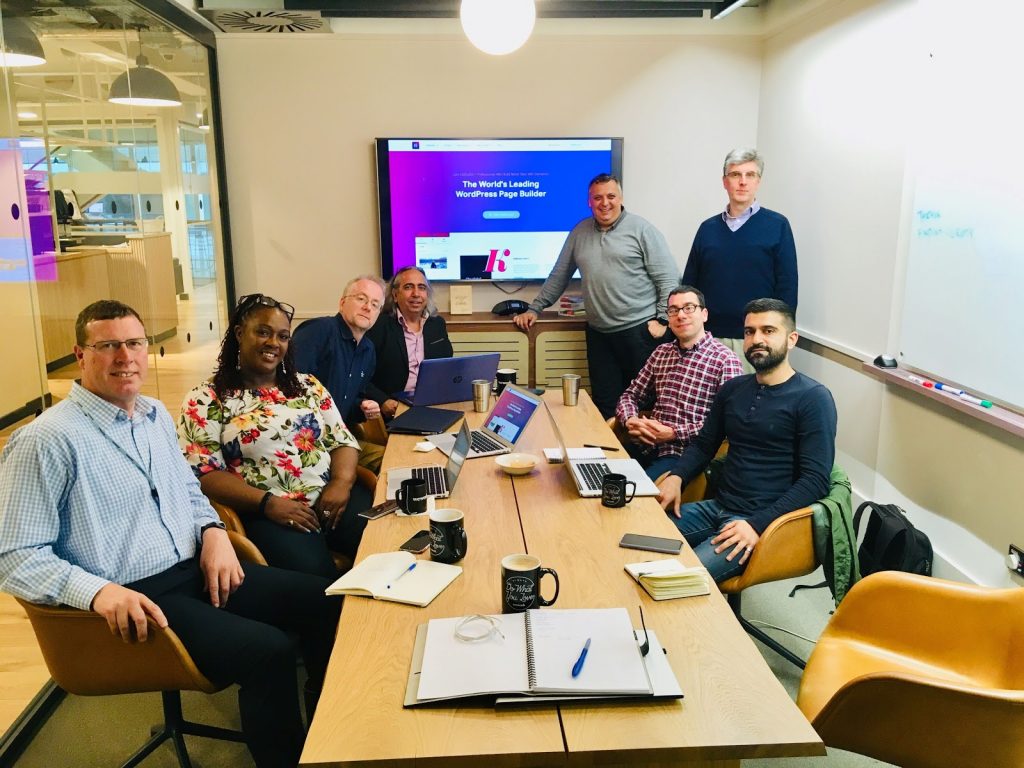 Düsseldorf
In Düsseldorf, the third Elementor meetup took place, led by Siggi Becker. The meetup was entertaining, educational, informative and delicious, as some have described it. Many tips and tricks were discussed, so many in fact, that implementing them would take a while. That's not a bad thing, however, to have lots of tricks up your sleeve. 
Colorado Springs
It was Colorado Springs' second meetup and the topic was "Motion Effects and Custom CSS"
The group, led by Mike Sale, had a great meetup where they went through motion effects and solving CSS design and organization programs. The meetup started with introductions, moved on to the essentials for those just starting with Elementor, continued on with more of a deep dive into Elementor and ended with a Q&A session. The community praised the venue and the vibe in general. 
Gold Coast
Down under, the Gold Coast Elementor group have had their second meetup, titled "Getting Started with Elementor", presented by Mick Viller and as the name suggests, was aimed at beginners. The talk covered the aspects of getting started with Elementor, the free and pro version, themes and more. Mick presented a demo of the builder and how to use it, while another member, Grant, showed how to take shortcode to place in tabs, toggle and slide to make pages look nicer. The meetup ended with a Q&A session, of which there were a lot. Overall it was a good night with an almost fully filled venue and lots of new faces.
Berlin
With WordCamp taking place there and our very own team attending, the Berlin meetup, titled "Meet the Makers of Elementor", was a major turnout. Over 80 people had participated. 
The meetup included the following topics, presented by key speakers who are leaders from our Elementor communities all over: 
Web Creator — Ben from Elementor
Community — Siggi from our Dusseldorf community 
Business opportunities — Asif from our Dhaka community 
Workflow — Mike from our London community 
Web design trends — Angel from our Madrid community 
The future of Page Builders post — Gutenberg — Verdi from our Dutch community 
Features for Elementor — Helmut from our Munich community 
Discussions and interactions followed the talks, and the meetup, by all accounts, was a huge success. 
Madrid
Over at sunny Spain, at the Goya Smart Coworking space, the Elementor Madrid meetup was organized and hosted by Angel Zinsel, Santiago Becerra and Maylen Garcia and titled: "Web Design, Secrets and Good Practices to Design with Elementor". This is their second meetup. A guest speaker, Jose Angel Vidania, talked about all the good practices for proper and correct designing. After the presentation, there was a practice session that covered the newly learned material through mutual help. 
We are happy to see that our Elementor communities grow and develop and we value the yearning to learn and the desire to help. 
You can read more about our Elementor communities here, and should you find one near you, we recommend that you join it and participate in the exceptionally informative and pleasantly friendly events. If, however, you don't find anything near you and think that you can organize and host Elementor events, please, do let us know.