After the holiday season, Elementor leaders around the world were excited to kick off the New Year with their local communities, discussing 2020's newest and most promising trends in web design and development.
This month, we hosted five Elementor meetup groups in five cities that were totally new to us: Santa Clarita (CA, US), Zaragoza (Spain), Manchester (UK), Paris (France), and Cologne (Germany).
Other January meetups were held in Bern, London, Zurich, Islamabad, Jakarta, Dusseldorf, Raleigh, Tel-Aviv, Melbourne and Dhaka.
Find your local Elementor Meetup in one of our 50 cities
Can't find one near you? Apply to host a meetup in your city.
Joe A Simpson Jr, our local meetup leader, shares why he started the Santa Clarita Valley meetup: "Hosting our very first Elementor Santa Clarita Meetup was an exciting experience. Proving a local place where our WordPress Community can learn and share our knowledge about Elementor (instead of driving 40 mins down to the LA area meant a lot to me. We hold the event at a really nice coffee shop near a busy intersection. 
At the office, we are in the process of restructuring our entire web presence and we need a flexible design tool for our established brand so I was interested personally in becoming more advanced by testing Elementor's features. 
I'm pleasantly surprised at how quickly our group is growing and the energy and excitement attendees expressed with being able to help their clients but building something cool. I provided lots of resources from the Elementor YouTube Channel, led topic-based discussions, and moderated a show and tell that helped attendees with their questions. 
Very excited to see what March and April bring. My challenge is to rebuild an existing site in 2 hours with Elementor and the Hello theme or buy the group a coffee!"
Lee Levy, a member of the local meetup group, sharing how the meetup helps her professional goals: "I'm very excited that this meetup was started. I'm fairly new to Elementor, and I see amazing potential. I've been designing web sites for 15 years and I have been through many interfaces, from HTML to Frontpage, to WordPress and different Web Builders. I have already built a few small sites with it, and I'm loving how the ideas, suggestions, and sharing sessions are working out. 
It's very important when people come together and gain learning experience from each other. Looking forward to many more! "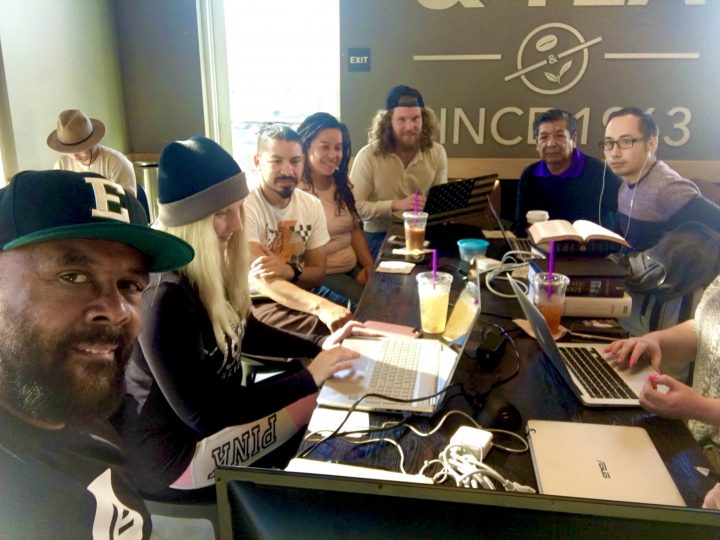 Lawrence Ladomery, local meetup leader: "Over 20 people attended the second Elementor Melbourne Meetup and the venue – Envato's HQs – proved to be a great space for presenting, Q&A and networking with pizza at hand. I asked Paul Shipley, who had attended the first Meetup, to give a talk on using Themes with Elementor, which got the discussions going. So I'll let him describe the evening."
Paul Shipley, the meetup speaker and a member of the local meetup group: "I recently gave a presentation to the Elementor Meetup on The Role of Themes When Using Elementor. Everyone was so eager to hear about this somewhat controversial topic. I started by describing what a theme was, leading to some history of Theme development, how Elementor works with Themes, ending with some pros and cons of Elementor vs. Themes. The questions afterward ranged from basics from those just starting, through to highly technical from those more experienced. These continued in the informal chats over pizza later, only ending when we had to vacate the building as they had to lock up. I'm sure I'm not the only one looking forward to the next Meetup. Thanks, Elementor."
Sterling Austin, Manchester meetup leader about the 1st meetup: "About 20 people attended the first Elementor Manchester Meetup. It was a varied group, very much a mixture of web professionals, people, and businesses with their own personal website projects, and others who were beginners and wanted some guidance.
After the introductions, I gave a presentation on Elementor resources, Facebook groups, YouTube tutorials, navigating the essential add-ons, templates and starter sites, and so on, from which there was lively discussion all round. 
Then a social and a good time was had by all. Next meeting planned for Wednesday 26th February!
The main points were that people found it very helpful to get together with others who could share some of their knowledge and support."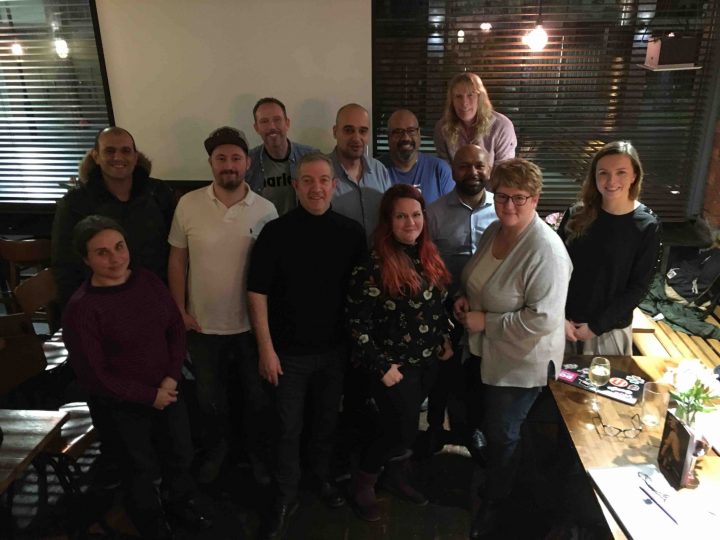 Chabi Angulo, the local meetup leader, about the WordCamp Zaragoza, during which the Spanish Elementor leaders met and supported Ángel G. Zinzel and Santiago Alonso on their talks.
"My experience was certainly incredible. Seeing how fellow Elementors received great feedback in the interest of knowing Elementor was undoubtedly a very beautiful experience. The feeling that other users feel what I felt years ago already supporting my colleagues was something important for me.
Every day we grow more, and that feeling of seeing groups in the WordCamp interested in Elementor help me to continue supporting the community."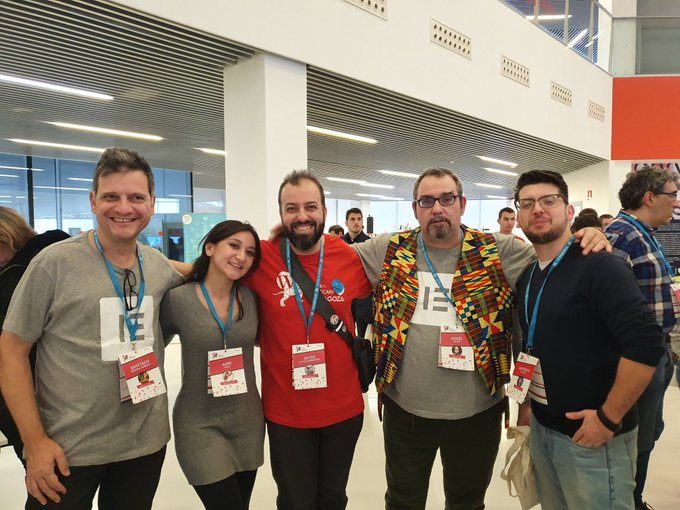 Sajjad Hussain, the local meetup leader, about the growing the local community of web developers with Elementor:
"Becoming the lead organizer for the Elementor Meetups Islamabad chapter was really a huge step forward for me in the community work. The second meetup that was held just last month really started showing the community efforts my team (@ihtishamzahoor & @mobeenabdullah) and I have been making during the last couple of months. I'd go ahead and say that our efforts really paid off seeing novices to advanced developers joining the meetup, showing interest in the Elementor as an important part of their developer workflow."
Check out our February meetups:
Bern, Switzerland – Feb 4th
Munich, Germany – Feb 4th
Barcelona, Spain – Feb 4th
Madrid, Spain – Feb 5th
Gwinnett County, GA, US – Feb 12th
Ho Chi Minh City, Vietnam – Feb 15th
Lagos, Nigeria – Feb 15th
Paris, France – Feb 17th
Raleigh, NC, US – Feb 18th
Dusseldorf, Germany – Feb 18th
Jakarta, Indonesia – Feb 20th
Gold Coast, Australia – Feb 20th
Melbourne, Australia – Feb 20th
Santa Clarita, CA, US – Feb 22nd
Manchester, UK – Feb 26th
London, UK – Feb 26th
Zurich, Switzerland – Feb 27th
Athens, Greece – Feb 29th
Want to meet and collaborate with Elementor web creators in your area? 
Join your local Elementor Meetups
Want to start an Elementor meetup in your hometown? 
We'll love to get you onboard, just fill this application
Add Your Heading Text Here
Looking for fresh content?
Get articles and insights from our weekly newsletter.