Introduction
In order to help improve the Elementor UI, we are redesigning a number of elements. The first round of these changes is available as an experimental feature called Editor Top Bar.
The Changes
These first changes mostly involve moving controls from the bottom of the panel to a top tool bar.

These relocated controls going from left to right are:
The Elementor logo:

Gives you quick access to:
The Theme Builder where you can access the different site parts.
The History menu – see changes you've made to the page with a chance to undo them.
User Preferences – set your personal preferences for the Elementor Editor
A list of keyboard shortcuts.
Manage Website – exit to the WordPress dashboard.
Add Element

Click for access to all the elements you can add to a page.
Site Settings

Make changes that will be applied to all your site's pages and posts.
Structure

Opens up the Navigator which allows you to easily find your way among the page's elements.
The Page Name

The Page Name
Click the page name to open a dropdown giving you quick access to the five most recently edited pages or site parts.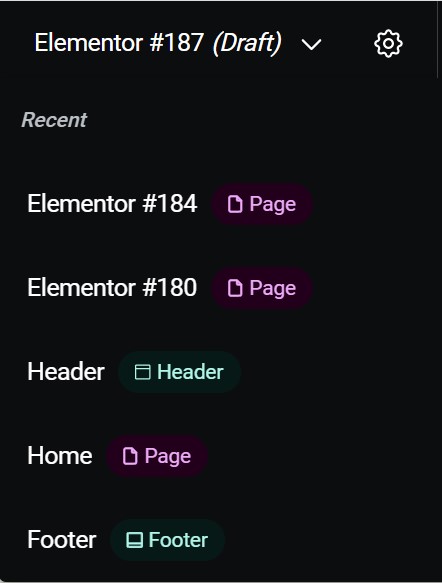 Page settings

Make changes that affect this page.
Responsive views

Switch between viewing the page as it would appear on a PC, tablet or mobile. If you add additional breakpoints, they will appear here as well.
Finder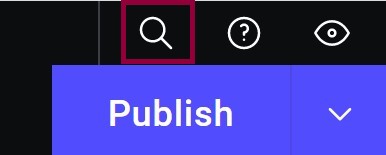 Quickly locate or create pages, posts and templates.
Help Center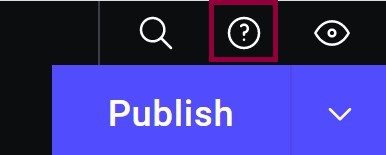 Quick link to the Elementor Help Center.
Preview
View your page as visitors to your site would see it.
Publish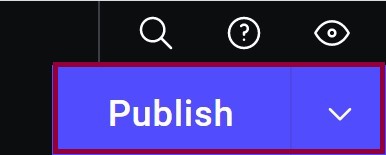 Click to take your page live.
Select Publish options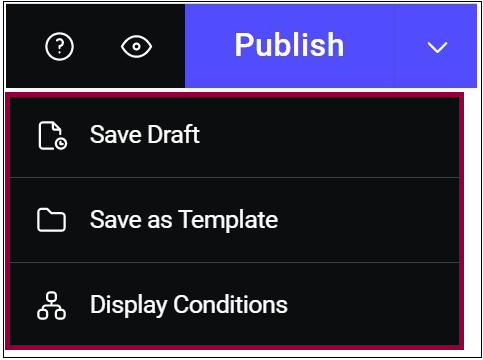 Publish the page to your live site, save the page as a draft, save the page as a template, or set display conditions (for site parts only).