Site kits are a bundle of Site Part templates, pages, posts, popups, and all the needed parts for a complete website. Rather than importing each template individually as we have done in the past, you may now import all the content at once. In addition, the Kits Library is useful for creating a consistent website design rather than starting from scratch or pulling together different pieces, blocks and widgets.
The Kit Library
The Kit Library allows you to discover and choose from a diverse collection of 80+ ready-made, fully designed website kits created by Elementor. You can use the kits to create websites in different fields like eCommerce, Restaurant, NGO, Blog, Portfolio and much more. You'll be able to search, filter, and sort between the different kits and find the perfect kit for your website. This can save time, and help inspire your creations.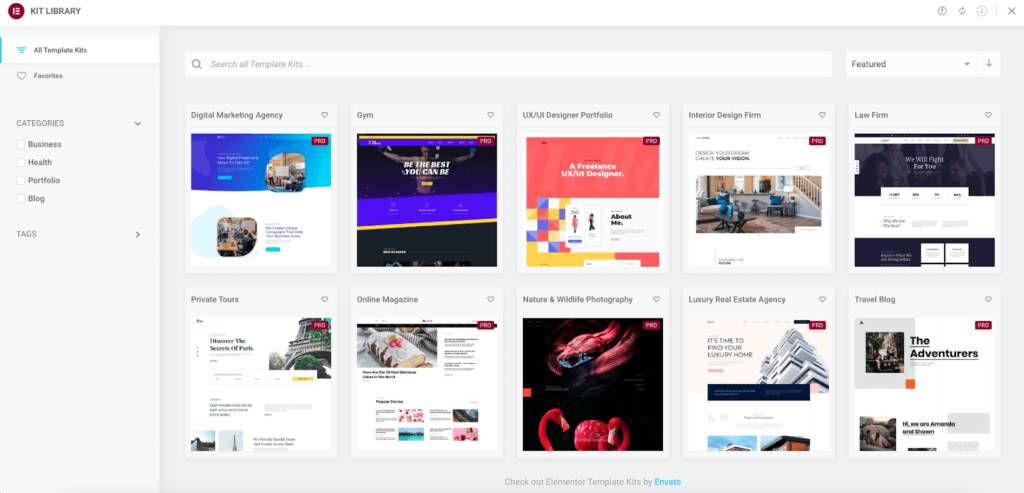 Note: The Kit library contains both Free, Pro, and Expert templates. In order to use Pro templates, you must have an active subscription. You may purchase one here.
---
Create Better Sites
The Kits Library can also help users learn about the industry standard website structure, including all must-have pages and parts that every website needs to include. The kit comes with a complete design and structure of a full website and includes content pages, Theme Builder parts, and Popups.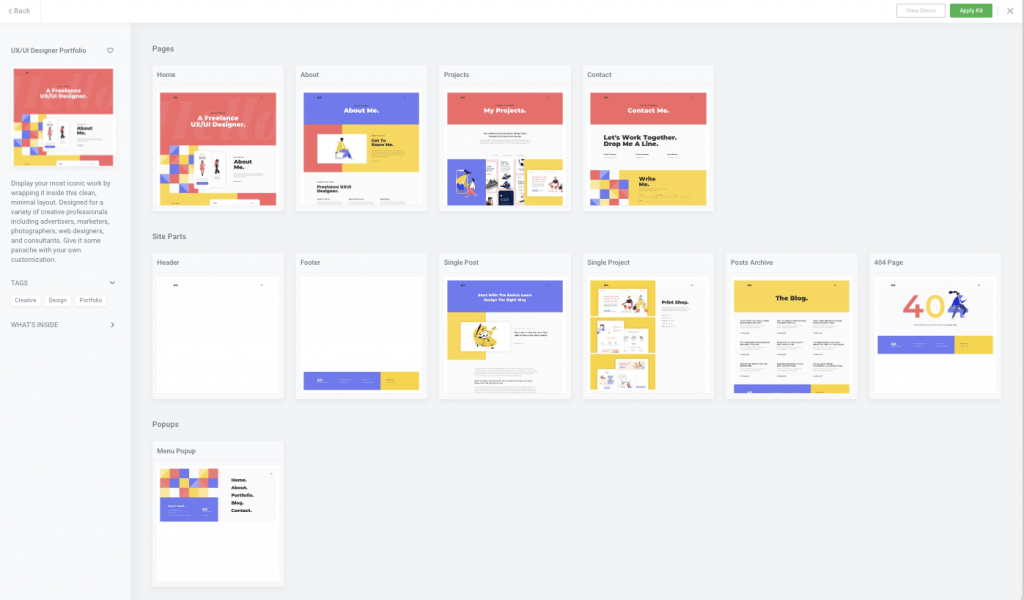 Ready To Use
Once you have selected the Kit you would like to use. The process will import all the content and global site styles and be ready for you to use in minutes. You may then edit it with your own content and styles. Learn more about using site kits here.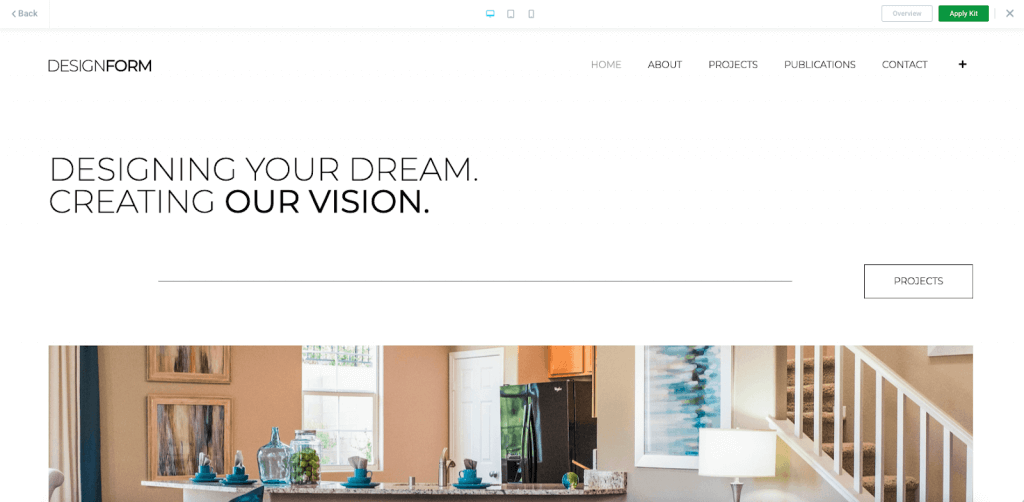 ---
Locating The Kits
To use the template kits on an existing site, Import / Export must be activated in Elementor > Settings > Experiments. New sites will be activated by default. You will then see the Kits Library located under the Templates in your admin panel.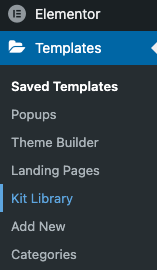 Important: We recommend that you backup your site before importing a kit file.
Once your kit is imported, you'll want to add your own text, images and menu to the site. Check out our article on customizing your site.
Next Steps
Check out the advantages of using a website kit or learn how to customize a kit.
To get the most out of Elementor, check out the Elementor Academy for helpful learning resources. If you come across any issues or need help, please contact our Support Center.