About the author: Donna Cavalier, Technical Writer @ Elementor
Donna Cavalier is a novelist and WordPress specialist, who has been in the website design and online marketing industries since 2003.
You've finished your client's website design, handed over the site, congratulations and high fives have been passed along to everyone, and this project is now considered over and done with. But is it really? Should it be? Assuming the relationship with this client has been a good one, everyone benefits by continuing the relationship into the future.
As the site creator, you should never consider a site launch to be a one-and-done project. Instead, you should offer post-launch services to each of your clients. If you help your clients understand the benefits of such services, they will likely be happy to sign up and of course, pay up!
What Are the Benefits of Post-Launch Services for the Client?
A site's launch is never the end for the client, or at least it shouldn't be. The site needs to be maintained and content needs to always be current and fresh. Since the client has already established trust in your services, it will be to their advantage to not have to find someone else to help them with their future needs. 
What Are the Benefits of Post-Launch Services for You?
Studies show that it costs 5-25 times more to acquire a new client than it does to retain an existing client. In addition, it takes time and effort to attract new clients, while existing clients are already there, waiting to be helped. Although onboarding new clients is necessary for business growth, servicing existing clients is vital for business stability.
And while the individual values of existing client monthly retainers might be lower than those of a new, full-blown project for a client you haven't worked with before, those recurring, consistent sources of income often provide much-needed revenue stability between larger projects. 
What Types of Services Should You Offer?
Common services you can offer your clients after the launch include training, content creation, and site maintenance. Let's break each of these down to see how both you and your clients will benefit from post-launch services.
Types of Post-Launch Services To Offer
Text documentation and training videos are a great way to offer something extra that is useful and can be used again and again — by both the client and you. While these assets need to be updated over time as technologies and platforms change, the updated documents and videos can be used over and over again for each client, without having to rewrite or re-record from scratch every time.
These text and video assets are typically one-time-only revenue generation rather than monthly, but they are a line-item service that can be added to the initial contract. In-person training (live or virtual), however, can potentially be an ongoing monthly or quarterly retainer type of service. This might be especially useful for larger enterprise clients who need training for entire departments or other groups of people on a regular basis.
What Kind Of Training Should You Offer?
WordPress – Although we may assume that all our clients are familiar with WordPress, that's just not the case. WordPress, though it is often billed as "easy", has a fairly steep learning curve for the newbie. A clear guide can make this curve much less demanding.
Elementor – Even though Elementor powers millions of websites, it is still a relative newcomer to the WordPress website builder world. There are still lots of people who haven't been exposed to its popular interface, and with its rapid growth, documentation and training will continue to be a highly desirable product.
What Documentation Format Should You Offer?
Text – This could either be in the form of a PDF or online web page(s).
Video – You can host the video on Youtube or your own site, but we recommend using screen recording tools to create the videos. Some popular tools include:

Loom – Free or as low as $8/month for Pro version
Screencast-O-Matic – $20 – $48 per year for a very versatile screen recorder and video editing app.
Camtasia – $250 one time fee for one of the most popular screen recorder and video editing apps.
In-Person Training – This will likely consist of a virtual web conferencing platform such as Zoom, Google Meet, etc. The costs for the use of these platforms will range from free for Google Meet sessions of up to 1 hour for 100 attendees to upwards of $150/month for Zoom or other similar services.
Can This Be Outsourced and/or White Labeled?
You can hire freelancers or agencies to create this training material but this may be costly and unnecessary. 
Instead, use a tool or service such as Easy WP Guide and https://www.videousermanuals.com. Both can be white-labeled and edited to add your own materials. This is especially useful if your client's project includes some "out of the box" features or requires unique workflows. The brandable Easy WP Guide costs approximately $10 for each block of 20 clients, but you can simply offer the non-brandable version for free if you prefer. Video User Manuals cost $70 for one client or opt for the unlimited clients version at either $24/month or $240/year. 
In-person training can be outsourced but this would be very dependent on each individual client's needs.
How Can Elementor Help With This?
Create a custom dashboard, designed with Elementor, for your clients. This dashboard can include links to the documentation and video guides that you are providing to them or links to virtual training webinars or notifications for other in-person training events. Use the free Dashboard Welcome for Elementor plugin to create the custom dashboard.
Content Update and Creation Care Plan
Although the combination of WordPress and Elementor makes content updates and creation easy and fun, many clients don't have the time or talent needed to keep up to date with these necessary tasks. Plans to handle this may range from per-content-request costs to monthly bundles that allow for a set number of content requests. You can offer plans that combine several options.
For example, one plan may allow 1 blog post request per week, 2 landing page requests per month, and 5 minor content changes per month, while a higher-priced plan might offer the same options with greater request numbers.
What Kind of Content Can You Offer To Clients?
Blog Posts
New Page Copy
Landing Page Sales Copy
Product Descriptions
Alternate Languages
Updates to Current Content
Whitepapers and Studies
Photos and Videos Showcasing Product Usage
Can This Be Outsourced and/or White Labeled?
You can certainly hire freelance writers or content creation agencies

Content agencies, especially, makes this offering a scalable one, but start slowly and test the waters with any content agency to ensure quality. Use broad marketplaces like textbroker.com and iwriter.com or higher-end agencies like wordagents.com or constant-content.com but also consider finding your own personal content freelancer, as this personal connection is often the best option. Costs vary widely. The average price for a good quality 1000-word article ranges from $20 to $120.
How Can Elementor Help With This?
While Elementor won't write new content for you, it will help make any content you publish look its best. Using Elementor's Theme Builder and Design System, new content can quickly be added with sitewide styles applied automatically, ensuring everything across the site remains consistent and cohesive.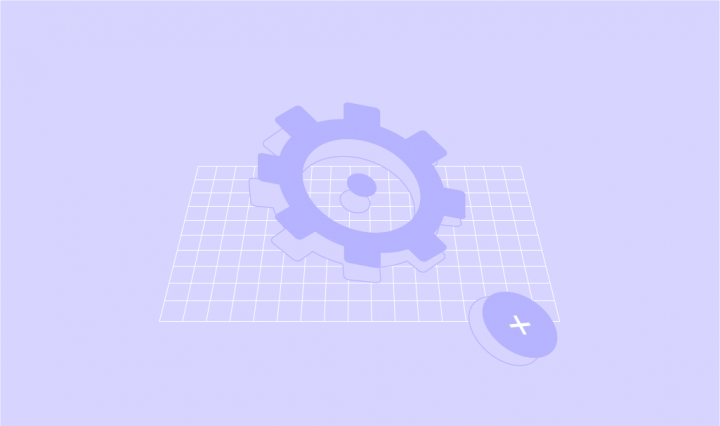 Maintenance services are the holy grail of post-launch services. Various mix-and-match care plans can be created at different price points to match client budgets and needs. And for the most part, additional services at higher price points won't require any of your additional time on your part. In some cases, it won't even require extra money from your budget.
What Kind of Maintenance Is Typically Included?
Site Backups
Plugin and Theme Updates
Core WordPress Updates
Security Monitoring
Uptime Monitoring
Speed / Performance Checks
Broken Link Management
SEO Monitoring
Custom Support / Coding / Fixes
Monthly Client Report
Can This Be Outsourced and/or White Labeled?
Outsource It – You can outsource any of these services to WordPress maintenance companies, and some of these also offer white-label options. Simply search for "white label WordPress maintenance service" to see how many companies offer these services. You can easily let someone else do all the work by white labeling care plan services, but you need to weigh the benefits of having some hands-on knowledge of what's going on with your clients' sites vs. freeing up your time completely. Pricing for white label services varies widely but assume that even those that offer cheap monthly plans will still have a much higher price for the white label version. That's not true across the board, however. Some actually give a discount to white label customers, so check prices carefully. For a rough estimate, assume a typical white label service will cost at least $150/month. Some well-known care plan sites that offer white label services include:
Easy DIY – If you don't want to outsource but still want the convenience of easy multiple site management, with lots of automation thrown in, then maintenance plugins are your best bet. Some can be white-labeled to show a custom plugin name and description, and possibly other plugin info. For example, you could rename a maintenance plugin to "WP Maintenance by Joe" and customize its description with wording that summarizes the benefits of using your service. Pricing depends upon which addons are purchased and how many active clients you have on the plan. An average for plans with some common options for 10 client sites would be approximately $15-$30/month. Popular maintenance plugins include:
In-House: Even custom support and coding can be outsourced either to some of the previously mentioned maintenance services or any 3rd party developer of your choice. However, in many cases, this is the one area where you might want to keep this in-house. Assuming you developed the site, to begin with, you'll have the best knowledge needed to develop it further. Of course, if you hired another developer, to begin with, using that same developer could make sense in the future.

Some clients may want on-demand, real-time live support. In this case, you'll need to decide if you can handle this situation or if you need to outsource this to a team that is designed for this advanced level of support, with 24/7 availability. This could be considered an upgrade to standard service, with an upgraded price increase to match.
How Can Elementor Help With This?
How Much Can I Charge For These Services?
The services you offer will help determine the prices you can charge, but typical maintenance plans run from $40/month to $250/month and more. Content charges might be priced per piece or as bundles, but average bundle plans could range from $250 to $2,500/month and up. One time training documentation fees might average only $100 – $300, but in-person virtual training fees for enterprise clients could be several thousand dollars per session. 
At these prices, if you have even just a few clients taking advantage of your post-launch services, you could make a large profit, even if you spend $100 – $300/month or more for the various tools and white label services mentioned above. 
Establish Yourself as Your Clients' Preferred Business
Keep your web design or development business humming with monthly income by offering post-launch services such as training, content creation, and site maintenance care plans. Monthly retainers for existing clients help keep the lights on in lean times and establish you as the preferred business that clients can trust to help them reach their website goals far into the future. 
Much of these services can either be automated, outsourced, or offered as white label services, allowing you to free up your time while still being cast as your clients' ongoing website hero.
Looking for fresh content?
Get articles and insights from our weekly newsletter.