Whether you're launching a new product or a new service, you'll need to define your target audience. A target audience is an important part of every marketing campaign. After all, if you don't identify who is the best fit for your offer, you'll have a hard time marketing it. 
A target audience allows you to focus your marketing efforts and minimize the chances of your marketing campaign failing. 
But what is a target audience? And how do you identify a target audience? In this guide, we'll answer those questions and more.
What Is a Target Audience? 
A target audience is a group of consumers you want to target with marketing campaigns to generate sales for a particular product or service. It should accurately represent consumers who are more likely to buy that specific product or service. 
An example of a target audience could be working moms between the ages of 25 and 34, living in San Francisco, interested in healthy food, with a monthly income between $4000-$5000.   
Those consumers are defined by their demographics, interests, and buying history. These can include their location, age, employment, education level, annual income level, among others. 
Companies also use "target audience" to define their buyer personas or ideal customers. However, an ideal customer profile or target audience profile is even more specific than the target audience. 
It includes data gathered about your target audience and goes even deeper to include information such as: 
Personal characteristics and information
Lifestyle and interests
Where they spend their time online
What types of online and print publications they read
Here's an ideal customer profile example:
Jade, 31, is an accountant in San Francisco. She has a health and wellness blog on top of her corporate job. She's pursuing a health and wellness coaching certification and wants to turn her blog into her full-time job as a health and wellness coach. She's very active on Instagram and curates an aesthetic feed. In her free time, she practices yoga and meditation. 
Types of Target Audience 
The people you wish to target will either be decision-makers or influencers. Decision-makers are those who will buy your product or service, and influencers are those who encourage others to make purchases. 
Beyond that, you can further segment target audiences into different types of people based on their purchase intent, special interests, and subgroups. 
Purchase Intent — defines a group of people looking for a specific product. It helps you understand what your consumers are looking for and your audience's pain points. You can then use that knowledge to create tailored marketing campaigns that directly address their needs. 
Special Interests — lets you separate your target audience into different groups based on things like hobbies and entertainment preferences. Knowing their interests helps you understand their buying preferences and what motivates them to make a purchase.
Subgroups or cultures — allows you to group your target audience based on common experiences such as the specific time they grew up in or watching a particular TV show, and similar. That allows you to understand their motivations and gives you a deeper understanding of who you're trying to reach with your messaging. 
All of that information helps you create relatable messaging that makes your audience feel like you understand them. It helps you establish a connection with customers and can help foster brand loyalty. 
Target Audience vs. Target Market 
The target audience is often confused with the target market. While similar, there are some differences between those two terms. A target market is broader, and it doesn't always refer to your target audience. 
For example, let's take the above example of working moms between the ages of 25 and 34, living in San Francisco, interested in healthy food, with a monthly income between $4000-$5000. If that is your target audience, your target market would be working moms aged 25-34.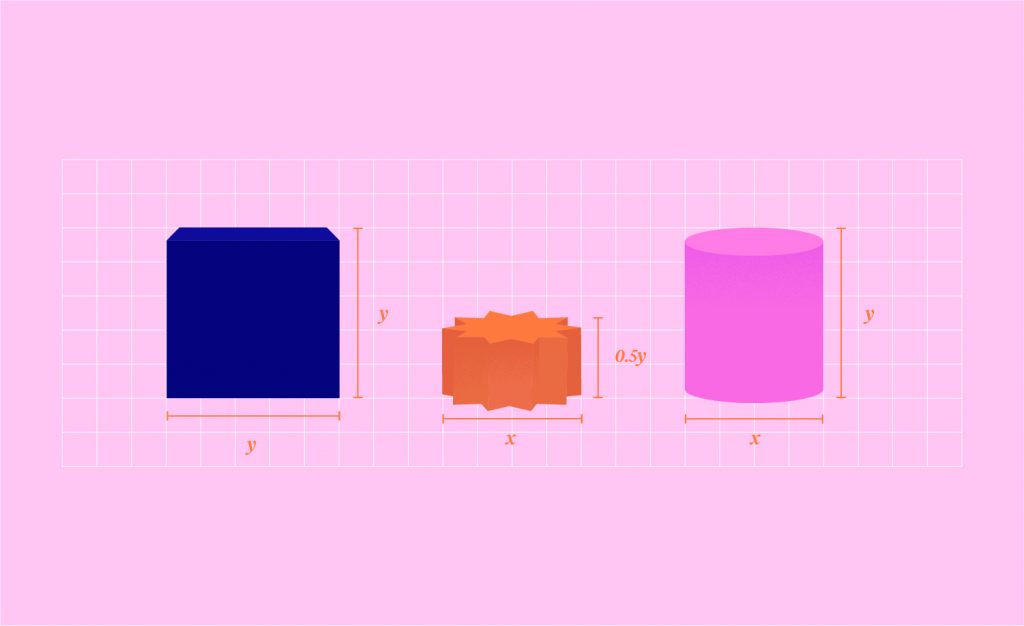 The Benefits of Identifying a Target Audience
Now that you know what a target audience is let's look at why it's important to find and identify it. 
One of the most important reasons to identify a target audience is it makes it easier to know where to execute and place your marketing campaigns to see the best results. 
For example, if you know that your target audience spends most of their time on Instagram, it makes no sense to waste time on Twitter. 
Another reason identifying a target audience matters is because it simplifies your keyword research. Keyword research is crucial for creating content and any paid advertising campaigns that you'll use to promote your offers. 
Knowing that information makes it easier to write marketing copy that speaks directly to your audience's interests, pain points, and desires. Compelling copy is key to converting visitors and followers into loyal, repeat customers. 
Lastly, defining your target audience allows you to refine your current offers and develop future offers that coincide with your audience's interests. That makes every subsequent marketing campaign more likely to succeed and significantly improves your bottom line. 
How To Identify a Target Audience
Segment Your Audience 
Conduct Market Research 
Perform Competitor Analysis
Look at Industry Trends 
Talk to Your Audience
Interpret Data
These are the steps to identify a target audience. Let's take a closer look.  
1. Segment Your Audience 
The first step to identifying your target audience is to segment them into different specific groups. For example, if they bought from you previously, you can use that information to segment them based on their purchase history. 
If they downloaded a resource from your website, you could segment them based on the downloaded resource. 
Another way to segment your audience is to group them based on their target audience demographics and psychographics. That is useful if your product or service has a wide appeal.
In that case, you can take advantage of multiple social media networks, PR campaigns, multi-segment marketing, content writing, and other forms of digital marketing to attract a wide base of potential customers from different market segments.
2. Conduct Market Research
Before you can come up with a unique offer, you need to conduct market research to identify what's already out there in your industry. 
That will give you a better picture of how many competitors you have and the strongest competitors. It will also show you what gaps there are in the market. That can be an excellent opportunity to find a unique selling proposition for your offer and shape your position in the market. 
Market research will also show you what threats are in the market — circumstances or events that can negatively impact your offer. That can help you plan for those threats and create plans to help you avoid or mitigate them. 
3. Perform Competitor Analysis
Next in identifying your target audience is to analyze what your competitors are doing. Who do they target? What are their customer's pain points? 
You'll want to analyze what's missing from their marketing as you're doing this. In other words, you're trying to find a gap in the market you can fill with your product. Your marketing messages can then be centered around the existing gap and how your product solves that. 
Don't forget to analyze their social media marketing efforts too. Pay attention to which social media platforms they're using and how often they post. You'll also want to note what content they share on each platform and if they use influencer marketing to raise brand awareness. 
Such research will help you determine which social networks to focus on and show you what type of content you can create to catch the attention of your target audience. 
4. Look at Industry Trends 
Next, you need to take a look at industry trends. That will help you see where your competition is focusing its efforts. Similar to market research, it can help you identify gaps that your product or service can fill and hone in on the unique value of your product. 
Another reason why industry trends are important is that they can help you determine fluctuations in popularity to adjust your marketing strategies accordingly. 
For example, if you have a popular seasonal product around Christmas time, you can start launching your marketing campaigns around Halloween. 
5. Talk to Your Audience
To gather more data, talk to your existing audience on social media and your email subscribers. The easiest way is to ask them to fill out a survey to help you learn more about them and their interests. 
Conducting interviews or having a Q&A session with focus groups that fit your target audience is another good way to talk to your audience and learn more about what they think about your products. 
But you can also learn a lot about your audience simply by engaging in a conversation with them. Reading their posts and comments can reveal a lot about what motivates them. 
Use social listening to monitor different social media platforms for mentions of your brand, your products, competitors, and more. Not only can this help you learn more about your audience, but there are other benefits associated with it. 
These include:
Identifying opportunities for collaboration
Learning more about your competitors
Identifying ways to improve your offers
Engaging with your audience
Numerous tools can help you get started with social listening, such as Audiense, Hootsuite, and Mentionlytics.
6. Interpret Data
After doing all that research, you'll have plenty of data under your fingertips. But, you'll also need to analyze that data to get a clear picture of your target audience, their preferences, habits, target demographic information, and psychographic data. 
You can use the information you gathered to spot common patterns to segment your audience further and create targeted marketing campaigns. You can also use your data interpretations to develop personas and determine value propositions. 
Thus, you'll have a clear idea of what your brand and product should cater to.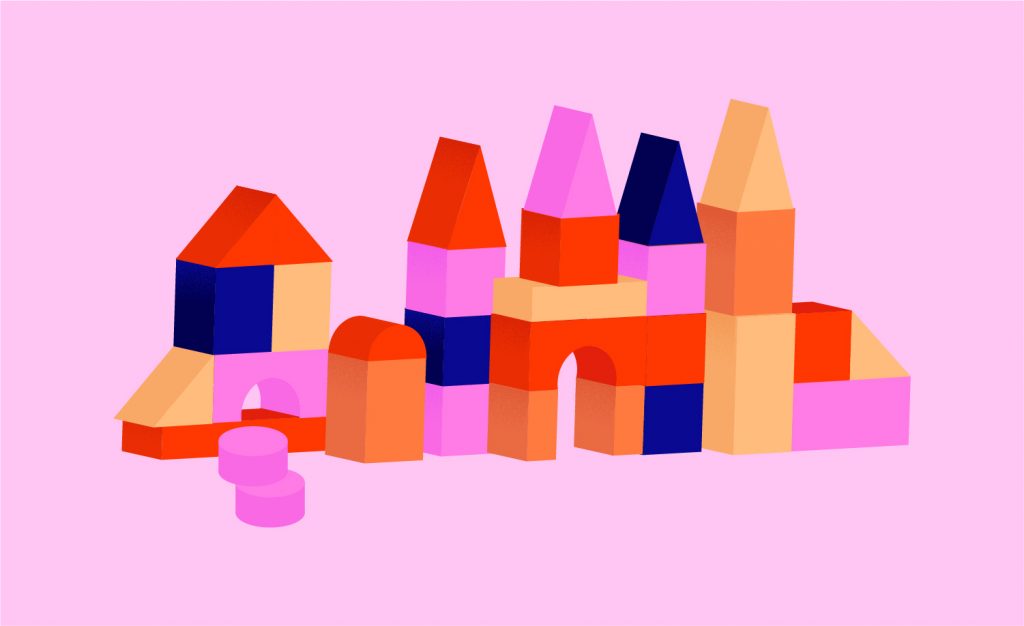 How To Reach Your Target Audience 
Once you've identified your target audience, you need to know how to reach them. That's where creating a customer persona comes in handy. 
Armed with the information you've gathered with your market research and competitor analysis, you can go deeper and identify your target audience's location, age, pain points, online locations, consumer behaviors, buyer motivation, and more. 
Don't forget to include data gathered from customer interviews and surveys. These can give you a better insight into what your target customers read, what they value, and how they think. 
These audience insights show you who your customers follow and listen to online and offline and which sources they use to get their information. 
Once you know which sources they use for their research and information gathering, you'll be able to reach them using different media and platforms such as:
Social Media
When it comes to social media networks, you have many choices. As mentioned earlier, that doesn't mean that you must be active on all of them. Instead, focus on social media platforms you know your audience is using. 
For example, Facebook is one of the largest social media platforms everyone uses, so it's a good choice if you're trying to reach a large audience. 
But if your audience is more tech-oriented, Twitter could be the perfect place for you. Similarly, if you're targeting people who love DIY, YouTube and Pinterest are great choices.
What all of these social media platforms have in common is the ability to run targeted ads based on various demographics and interests. 
However, always keep in mind your audience as people like to consume content differently. For instance, they might not be interested in ads on Instagram but may be more receptive to them in their Facebook feed. 
Content Marketing
Content marketing is an excellent way to establish authority and credibility. It's also a great form of marketing that can help you improve your SEO and reach audiences who are in the research stage of their buying journey. 
People often look for more information before purchasing or comparing different options. Informative blog posts, reviews, and product comparisons can go a long way to helping them make their purchase decision. 
Video Content
Video content has been on the rise for quite some time. From long-form video content to short, entertaining clips shared on TikTok and Instagram Stories, video shows no signs of slowing down. Video marketing can even help you increase website traffic for your business. 
Interestingly enough, older audiences prefer YouTube over other social media platforms, so it could be a great fit if your products are aimed at that particular market segment. 
A few ways you can use video content to reach a specific audience include educational and behind-the-scenes content, entertaining short-form content, webinars, product demos, video case studies, and brand interviews.
Email Campaigns
All of the marketing methods mentioned above are perfect for raising brand awareness. Ideally, they should help you funnel your followers and website visitors to your email list. 
Once your audience is on your email list, you can use email campaigns to nurture the relationship and drive purchases. 
Email campaigns can give you a significant return on your investment as you're marketing your offer to a hot audience. A hot audience consists of consumers who have engaged with your content and handed over their contact information so they can hear more from you.
Offline Marketing 
Offline marketing typically involves placing ads on billboards, TV, radio stations, and various print publications. 
It can also include cold calling and direct mail advertising. If you want to raise brand awareness or if you're trying to reach an audience that isn't very active on online channels, this is a good place to focus your marketing efforts. 
Older generations are typically better for offline marketing campaigns as younger people tend to spend more time online. 
You can use Nielsen Ratings to help you determine which shows would be a good fit for your marketing campaigns. For example, prime time is attractive because it might help you reach a wide audience, but that doesn't mean it will give you a great ROI. 
On the other hand, a niche show that relates to your offer perfectly might give you a better ROI even if the audience is relatively small. 
How To Test If Your Website Is Reaching Your Target Audience 
Once your marketing campaigns are underway, it's important to monitor and evaluate your results. The best way to do that is to make use of Google Analytics. 
Google Analytics can give you a plethora of information about your website visitors that you can analyze to see if you're reaching the right target audience. 
For example, the Audience tab can show you which countries your visitors are located in, as well as their gender, interests, browsers, and mobile device they're using. 
You'll also want to look at the Demographics and Interests tabs to see if you're reaching the right age group and if their interests coincide with what you've discovered and outlined in your target audience research phase.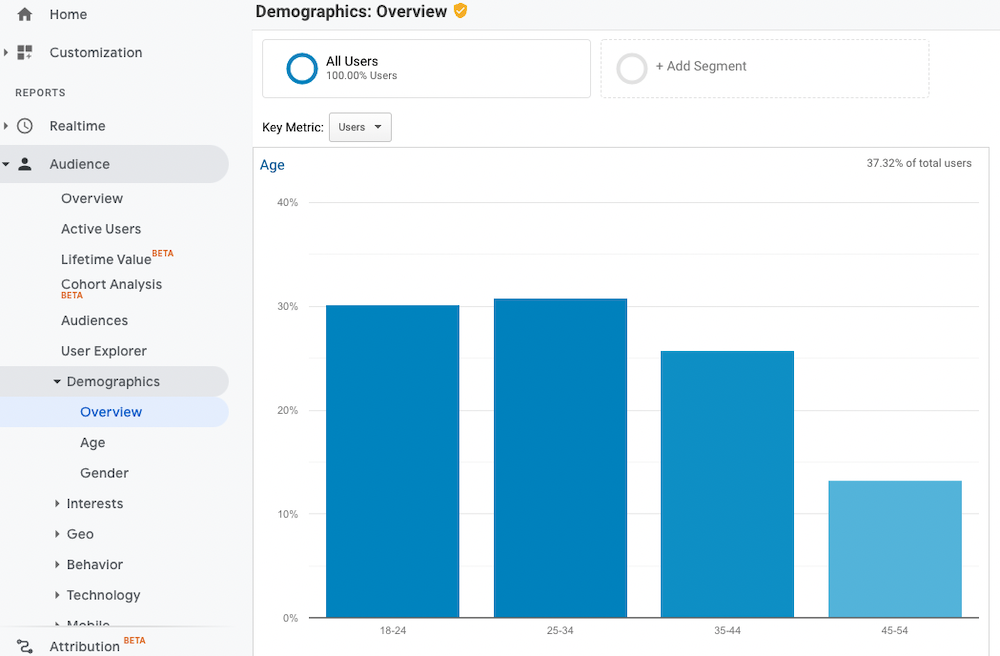 You'll also want to look at the Acquisition tab to determine which channels brought those visitors to your website. 
The information you'll find here will show you which social media platforms bring you the most traffic, the effectiveness of your paid ads, and which keywords are driving traffic to your site. 

With this information, you can determine which social media networks would be the best to double down your marketing efforts and which ones you can let go of because they're not as lucrative. 
It's also worth mentioning that you can set up goals in Google Analytics to help you measure the effectiveness of your marketing campaigns. 
For example, you can set up a goal to help you monitor your email signup form conversion rates and conversion rates for the purchases on your website.  
Final Thoughts
Knowing your target audience is the crucial first step in creating marketing campaigns that reach the right people at the right time. 
In this guide, we've explained what a target audience is, shared tips to identify a target audience, and walked you through different ways to reach your target audience. The only thing left to do now is to take action and implement these tips. 
Good luck!
Looking for fresh content?
Get articles and insights from our weekly newsletter.