Every business needs a website, no matter how big or small it is. A website will enable it to reach more clients — faster and in a more efficient way. This will, in turn, enable the business to grow and increase profits.
What Is a Business Website?
According to a study by Visual Objects, 29% of small businesses plan to start using a website, and 60% of businesses plan to use it more in 2020 and that is not surprising since according to the same research, it's also the second most successful business channel (33%) after social media (37%).
In this guide, we'll show you just how to make your very own business website, and while there are many different types of businesses, we'll give you the base, upon which you'll be able to customize your website.
A business website is a website built with the aim of promoting a business — any type of business. It can be a restaurant website, a lawyer's website, a gym website, a medical website or anything else. Its purpose is to provide information about the business, its services and the people who work there.
Apart from general information about the business, a website provides a good platform for advertising events and news.
Additionally, if the business happens to sell products or services online, the website can enable better, more efficient transactions via an online store.
How to Create a Business Website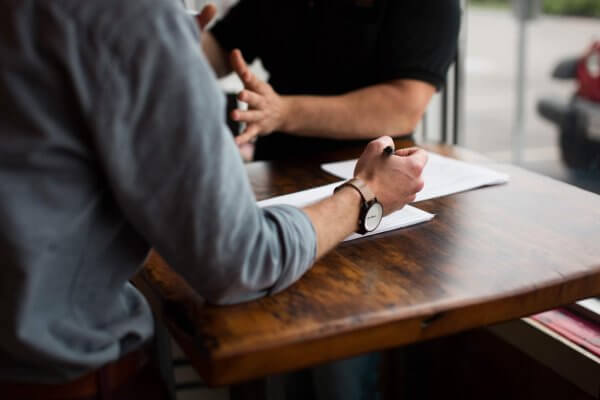 1. Preparation
This guide will focus on creating a website on WordPress.
Planning
Planning is an important part of website building. Try to understand what your goals are. Are you going to sell online? Does your business offer numerous services? How many pages do you need?
Visit other business websites that offer the same services you do and check out their design and try to come up with the color scheme that is most fitting for your website.
Choosing a Domain Name
Choosing the right domain name can have a huge impact on your website. Consider this, do you want to be on the regular .com domain, or perhaps the more distinguishable .net domain, or even a .biz or .org domain? Again, this very much depends on the image you are trying to convey, and in no small part on the funds, you have at your disposal.
Choosing a Hosting Service
A hosting service provides access to a server, where all your website information will be stored. There are many different hosting providers, and choosing one depends on several factors like the size of your website, technical requirements like security and support, funds, incoming traffic, and other factors. Most hosting services also provide you with the opportunity to register a domain name.
Creating a WordPress Account
This is a simple step, but before you can start creating your awesome website, you'll need to create a WordPress account and connect your hosting service and your domain name to it.
2. Layout & Design
You may think that business websites vary, and you will be right. Different businesses will need different approaches, design elements, and color schemes. There are, however, certain fixed elements that remain true for all business websites and these include the following:
Homepage
Services Page
About Page
Contact Page
Homepage
The homepage is, perhaps, the most important page on the business website. Some businesses will choose to have no sections on this page, just one big image and links to navigate to other pages.
Other businesses will choose to add some sections to add some vital information straight away. This information could be about the people working in the company, statistics, and metrics and testimonials.
Whichever way you are leaning, we recommend that navigation from this page to other pages is very easy. To that end, we recommend using a header and a footer, and include in them elements like popups, forms, and links to other pages, or category pages, if there is a lot of content.
Homepage Design:
Header

You should add a header to your homepage. A header is an element that stays constant to all other pages and appears at the top of the page. It usually has navigational buttons to other pages and makes navigation easy often times it also has call to action buttons.

Footer

The footer is similar to the header and appears at the bottom of the page. It also involves navigational menus, and it too can be enhanced by call to action buttons.

Sections – the sections could be clearly divided or they can be made to look like a continuous long section.

The first section of the homepage, for a business website, is the name of the company and some related images.
The next section should involve some information about the company.
The third section should include some information about the services.
We recommend that you add a section that talks about the employees and the professionals who work at your company.
You are free to add additional sections if you see it fit.
Homepage Widgets:
Popup – the popup widget will enable you to make eye-catching messages that will encourage the user to do certain tasks with clear call to action buttons.
Form – the form is a great way that allows your visitors to leave their information for future contact.
Counter – the counter widgets creates a nice, animated presentation of interesting, numerical statistics which you could you use to your benefit.
Testimonials – a testimonials widget will allow you to showcase the best comments from your loyal and satisfied customers.
Services Page
Whatever you are selling, you absolutely must have a dedicated page for your services or products. Make sure that you write in detail about everything you offer. If you offer legal services, then you need to talk about the different types of legal services, if you are offering accounting services, then you need to expand on those services.
Whatever it is, make the information available to your clients.
Services Page Design:
There are several ways to go about the design of this page, we recommend that you either use sections, where each section is service with information about it or that you employ a grid-like design with "boxes" of the service title and information about it. This choice will depend on how much information you want to offer since a "boxed" style will limit the amount of content you can add.
Services Page Widgets:
In addition to the popups and the forms that we've seen in the "Homepage" section, which could work very well here as well, we also recommend the following widgets:
Flip box – the flip box widget can save space and add an interactive element to your user's experience.
Call to action – a call to action widget can be customized endlessly to fit your design and create an attractive message with a call to action button.
Accordion – the accordion is a nice way to save space and add more information via an interactive button.
About Page
The about page is necessary for any business. It helps relieve the users' fears and creates a connection with them. Write about your company, its history and the people who work there.
About Page Design:
Here, too, we recommend that you employ the sections approach where you divide a long page into sections (visible or not). These could be about the history of the company, the vision and the mission, the people who work there and other information that you may find relevant.
About Page Widgets:
Here you can also employ the Flip Box or the Call to Action widget, but additionally, you can use the following widgets:
Bars – the bars widget, like the counter widget can add statistical information to your website with nice, simple animation.
Video – the video widget will allow you to add a video of your company and the people working there in the about page.
Contact Page
Lastly, the contact page. No matter how many times you've added your contact information on the homepage, in the header, footer or popups, be certain to add a separate page with all relevant contact information.
Contact Page Design:
The content on this page should be concise. It rarely is a long page and oftentimes includes a map that shows where the business is. To that end, in addition to using the From widget and the Call to Action widget, we recommend that you use a map widget.
Clearly, every business is unique, and additional pages may be required. But this layout is the basis for all your future design endeavors.
3. Website Optimization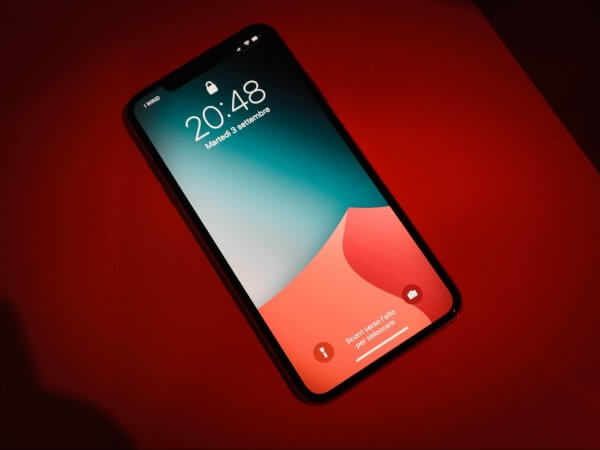 Make it Mobile-Friendly
There are certain things that you need to take into consideration.
Image sizes
Spacings
Mobile-unfriendly features
User satisfaction is paramount for any business. Part of this is the ability to visit a website via the phone without encountering any unpleasantries like bad navigation, bad font, slow loading times and more. Making sure that your website is mobile responsive is important.
SEO
Search Engine Optimization is something that any website, and particularly a business website that competes with others, has to do. It is both a science and an art, and telling you to simply add something or reduce something won't be enough.
A few tips that we can give is that, should you have any content on your website, like a blog, for example, be sure that it brings value to your users. Add relevant links, do your keyword research, add meta descriptions and image descriptions and you should already be doing better than those who don't do it.
Add an Ecommerce Store
Should you be selling products or services online, we recommend that you create an online store through an ecommerce platform like WooCommerce. With an ecommerce platform, you can make sure that your clients can buy your product or service.
Social Media
Social media, today, is something that shouldn't be taken lightly. With access to millions of people, social media platforms are a powerful tool for advertisement. Make sure that your website interacts with them through social media links that you can place anywhere on your website.
Business Website Examples