Bringing a unique set of widgets to Elementor was the aim of weDevs, the crew behind the popular HappyAddons, who continue to dominate in 2021 and beyond. 
HappyMonster got its start working in development and support for early page builders. But once they started to use Elementor, the team realized they had a whole new world of flexibility and innovation in what they could create. 
Consumers of their products are those who benefited from this realization. As the business grew, this team of engineers paired up with weDevs to bring the perfect marketing balance to their endless innovations. 
The move was rewarded handsomely, with HappyAddons now seeing over Active Installs at the time of writing. 
We recently talked with Nizam Uddin, the Co-Founder & CEO at weDevs, to discuss the inspiration behind HappyAddons, their latest widgets, and their plans for the future.
Please Provide a Brief Background About HappyAddons
The origin story of HappyAddons is interesting. HappyAddons is conceived by Team HappyMonster, which is a super talented Bangladeshi team of Engineers, Thinkers, and Visual Artists. They used to provide customer support for web development and their work was mainly based on early page builders.
Although profitable, this endeavor took a toll on their schedule since it required a lot of time due to their complex architecture that required a massive amount of custom code. Then they stumbled upon Elementor which gave them the freedom to flex their creative muscle.
Using Elementor, they were able to imagine and create never-before-seen widgets. Team HappyMonster performed user research and came up with user-facing problems and designed solutions that embodied the brilliance of their engineering team.
Although the Elementor market was semi-saturated, they created their own niche due to their experienced Engineering, R&D, and Design team. HappyMonsters believes in adding value to a product and iterating over a solution.
Meanwhile, developing a feature is half the task. Marketing plays a vital role in the mass adoption of a project. That's why they teamed up with weDevs since they have experience in both development and marketing of some of the biggest WordPress plugins to date, like the Multi-Vendor Marketplace solution Dokan, WP ERP, and more.
Since weDevs is capable of managing and marketing on a massive scale, Team HappyMonsters partnered with weDevs prior to launching the premium version of HappyAddons. This partnership has been extremely successful for both of us.
It has always been our goal to improve Elementor users' design skills. We also contribute to the WordPress project and are the pioneers of features like floating effects, CSS transforms, Cross-Domain Copy paste, design presets, unlimited nested sections, image masking, live copying facility to anyone's site from our demo website, and more.
Understanding how critical it is to have a strong core product, we make sure that our free features and widgets are not a limited version of the premium ones, but rather are just as feature-rich as our premium ones. We are trying to create compact elements which reduce the dependencies on several widgets for simple tasks.This helps users to reduce extra DOM on their sites. 
Tell Us More About the Translation Project You Are Undertaking.
HappyAddons is bundled with a pot file that's used for translation. While we have English as the default language, it's easy to translate to a new language by harnessing the flexibility of the pot file. WordPress Translation already supports pot files so anyone willing to translate HappyAddons just needs to go to the designated URL and start translating it to their language of choice.
French, Swedish, Japanese, Spanish, and Dutch translations are already underway and can use some help from willing users.
How Have You Found 2021 So Far?
2021 has been a mixed experience for us. We had started our physical office in January 2021 with a new accommodation dedicated to the Marketing team. Unfortunately, due to the massive outbreak of the Covid-19 second wave, we had to go back to remote work.
Finally, after four months of lockdown, starting this month, we resumed our physical office. Thankfully, our projects ran smoothly in the meantime, even with the irregular situation. 
We have released 27 updates for our HappyAddons Free and Pro till now. We have added seven widgets in the Free version of HappyAddons and nine new items in our Pro library. Other than that, we added four new features like 21 new shape dividers, feature on-off control, advanced tooltip, and 33 new line icons. 
This year, we focused on optimizing the HappyAddons code base as well. From the beginning, we had an on-demand asset loading feature, allowing only used widgets to be loaded on the pages, not the whole library. Currently, we are adding control over features granularity, which allows users to enable the features they want.
Please Tell Us About Your New Widgets You Recently Launched.
Yes, we have launched some exciting widgets which include:
Happy Menu Widget – This menu widget is highly customizable, create Mega Menu items just the way you want. Or you can create mega menus like Adidas, Dribbble, and other professional brands.
Content Switcher – Happy Content Switcher Elementor widget allows you to toggle Elementor sections, pages, or texts easily.
Advanced Slider – This widget allows you to create mesmerizing slides within Elementor sites and stand out from other sites.
We also have some exclusive features for Elementor users:
Happy Shape Dividers – If users want to get some unique shape dividers within their site, they can use our HappyAddons Shape Dividers for Elementor. Currently, there are 21 new shape dividers.
Happy Tooltip – Users can add tooltips to any element on their Elementor website with the HappyAddons advanced tooltip features ranging from adding images, GIFs, Background images. 
Text Outline – Users can add text outline to any text widget. It is manageable by CSS but we thought a Text Outline feature could come in handy for all Elementor Users. That's why we have released it in our free version. 
Do You Guys Have Any New Exciting Features Planned?
Based on the requests of our valuable users, we are working on some essential widgets:
| | |
| --- | --- |
| Name of Widgets | Short Description |
| Unfold | Helps to optimize and display lengthy paragraphs interactively. Users can expand the lengthy contents by clicking the unfold button. |
| Photo stack | To enable groups of images to overlap each other in a masonry style to create aesthetics. |
| Creative Button | Broadens the ability to create extraordinary buttons for non-techies. |
| Age Gate | Age restriction welcome banner notice for sites. |
| Scroll to top | An easy and simple navigation button to scroll back to the top. |
What Factors Do You Consider When Deciding Which Widgets To Develop Next?
We listen to our users. It's as simple as that. We compile our user requests and demands in our public roadmap. We try to stick to the plan, but we're also open to changes so that we can further adjust it if our users request something more essential.
​​Recently, we have introduced a new system where users can submit their ideas and upvote existing ones. We will prioritize the user demand through this and bring the feature or widget first. 
We were working on a setup wizard for HappyAddons. Then recently a user shared an issue and a possible solution to this. 
The user was asking for an automated solution that can detect the used widgets and protect them from disabling the used widgets to avoid site-breaking issues.
We had a plan to bring it at some point later but seeing our users in pain made us prioritize it. So, we immediately added it to our renovation planning for HappyAddons. It will be available in HappyAddons soon. 
Please Explain the Difference Between Your Price Packages. Who Is Each Intended For?
We have three tiers for our different subscriptions: Starter, Professional, Business. 
Starter Pack: Our starter pack is for single-site owners; the yearly price is USD 39. It covers all the free and premium features except the cross-domain copy-paste feature as it demands at least two websites connected with HappyAddons. 
Professional Pack: This pack is the best option for mid-range users who have at least 5 websites to manage. Our cross-domain copy-paste feature is highly efficient for this package as it comes with multiple site licenses. It costs USD 89 annually.
Business Pack: Our Business pack is mainly designed for agency owners. As they have to manage websites on a large scale, we are offering 1000 website licenses bundled with all of the widgets and features at only USD 149 for a year.
Please Tell Us About the Freemium Offer You Have and What It Includes?
We are balancing our widgets and features based on users' demands and needs.  Due to our belief in the power of our customers, we do not limit the functionality of our free features. Each and every free feature is compact with all possible customizable options so that users don't have to undertake the hassle of complicated coding.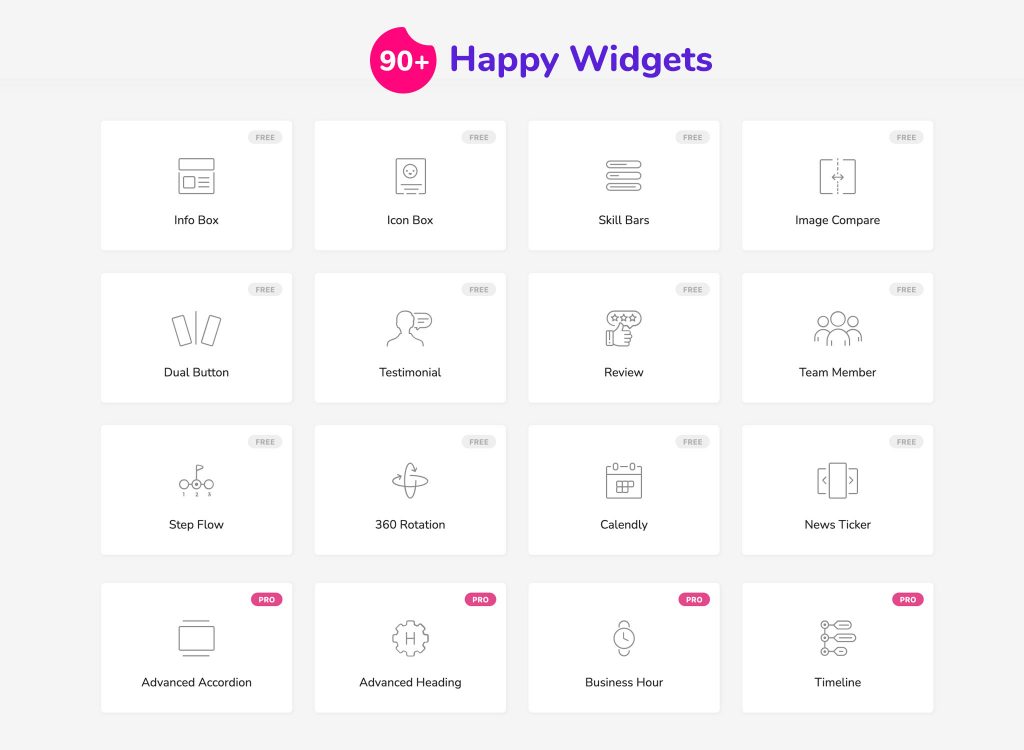 Currently we have 14 free features out of 21 for Elementor. These are just a few of the features and widgets available in the free version of HappyAddons:
600+ line icons 
400+ readymade design blocks
50+ full-page templates
You can find all the details of the free features in our WP org profile. 
Which of Your Extensions/Widgets Have Been a Game-Changer for You, and Why?
According to our data, we believe our game-changing features/extensions are:
Cross-Domain Copy Paste – When we first introduced this feature, it created quite a hype in the Elementor community as well as in WordPress. This is because no one thought it'd be possible to copy any or all content from one website to a completely another one. This has been revolutionary in the world of the web and gave us the boost we needed at the very start.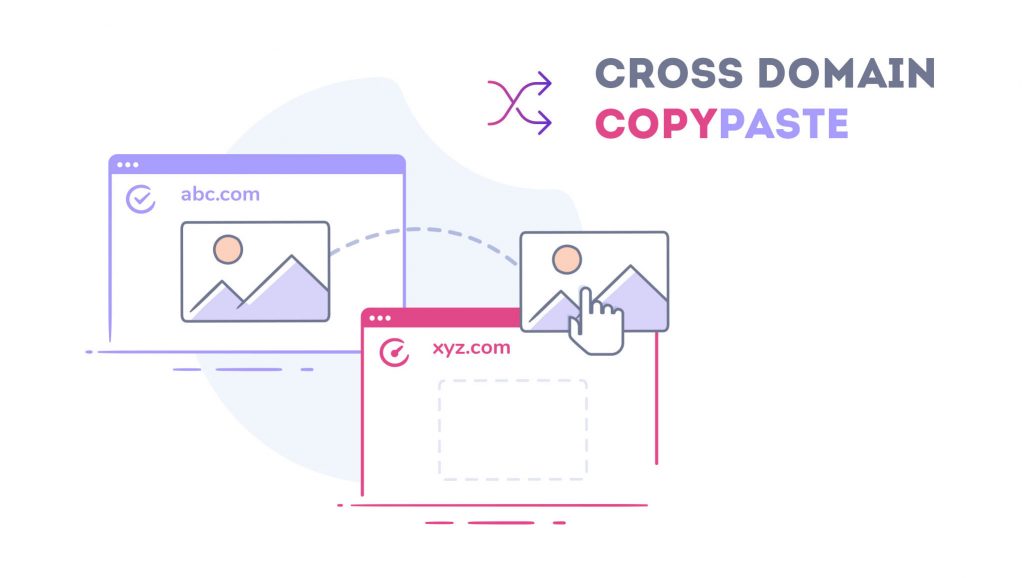 Live Copy – This is one of the most lauded features in our entire catalog. Our users can copy content from our demo site to their editing panel. This is super useful as it's tough to replicate the same demo designs without consuming time. 
Unlimited Section Nesting – It was tough to add nested sections within an inner section to create complex designs, but this feature eases that. It has been very well received by our users.
Please Share Some Numbers With Us. How Many Active Installs Do You Have? How Many Customers?
We currently have over 170k+ Active Installations, 4000+ being paid subscribers. Currently, we're offering 94 Widgets & 21 Features and hope to continue bringing more relevant and useful additions. Don't forget the 600+ Line Icons, 70+ Full-page Templates, and 450+ Design Blocks. 
Do You Have a HappyAddons Community? If So, Please Provide Links to Your Social Media Pages.
Yes, we are running a closed community for our users. HappyAddons Facebook community. Now we have 1.7k active members in this group. They help each other to mitigate any issues related to Elementor and HappyAddons. Our other social profiles,
What Are the Biggest Trends You See Emerging in 2021, and Why?
The biggest design trends of 2021 are as follows,
Muted Color Palettes on web pages
Use of Geometric Shapes Everywhere 
Flat Icons & Illustrations 
Use of Serif fonts
Neomorphic Design
People are now focusing on clear designing concepts rather than fancy ones. Also, with the growing focus on page speed, the above designing trends are being implemented by users and market leaders.
Do You Have Any Plans for the End of 2021?
We are planning to optimize our codebase to improve code quality and efficiency. We also have a plan to bring more granular control to the user over our widgets and features. We are working relentlessly on materializing the proposed widgets in the roadmap. 
Moreover, we are working on Setup Wizard for HappyAddons. With that wizard, users will now be able to set up their widget pack according to their needs right at the moment of installation.
As a proof of the speed optimization work, here is the recent speed score of HappyAddons compared to others:
We have used the query monitor plugin to test the score. You can see we have less peak memory usage and page generation time than others. And we believe after implementation of the setup wizard the users will not face the memory limit issue if they configure it properly. 
If You Could Offer Web Creators One Piece of Advice, What Would It Be?
I have a simple suggestion to make for all web creators, plan before creating anything. You do not want to confuse your site visitors. So, try to create distraction-free designs for users to have clear navigation. Also, keep the importance of speed optimization in mind and design your page accordingly, avoid heavy image files or videos.
Looking for fresh content?
Get articles and insights from our weekly newsletter.