Logging in to your account
You can access your Elementor hosted website account, by visiting your My Elementor dashboard. From there you may login to your account.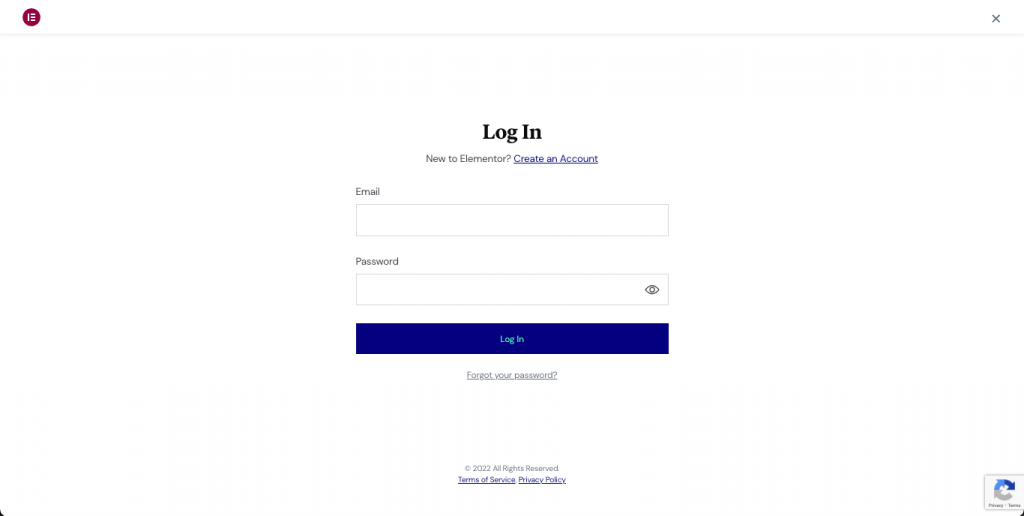 Your dashboard
Once logged in you will be directed to your account dashboard. From here, you may manage your account and quickly access your website.
Websites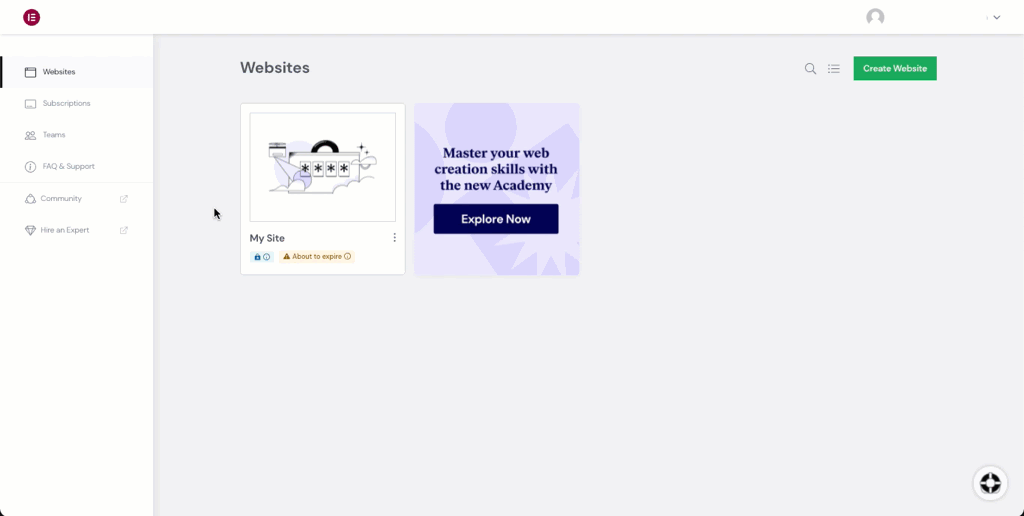 From the Websites screen, you will see your website(s) in a grid format. By hovering over each you will be able to quickly navigate to your WordPress dashboard, edit the homepage of your site, or manage your website details.
Managing your website
This is your website management screen. From here you may do the following:
Access your website: At the top of your screen you will see quick links to access your website.
Manage your domains: From this region you may add and manage your custom domains. For more information about adding your custom domains click here.
Site Lock: From here you may activate Site Lock as a way of protecting your website from access to visitors, and search engines while you are working. For more information about site lock, click here.
Backups: You may easily restore your website to a previous version or download your website as an exported file. When you start with Elementor Hosted websites, a backup of the default installation is created. You may start over with your website by choosing this restore point. For more information, about backups, click here.
Debugging and Troubleshooting: Your website comes with security features. If a user (or yourself) tries to gain access and fails the login attempt, more than five times, they will be locked out. If you have locked yourself out of the website, you may reset it here. For more information, click here.

You may also enable the WordPress & Script Debug tools. This may help you find errors in your website if having issues. Learn more about this here.
Subscriptions
From your Subscriptions you may access your renewal and billing information. Here you can edit your billing details, credit card, and view past invoices.
Teams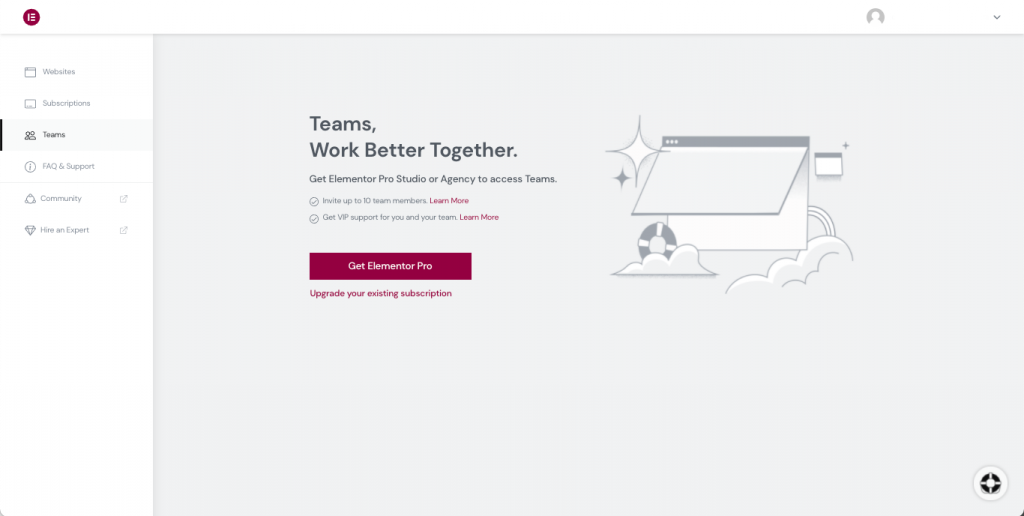 Teams offer a way to collaborate more easily with others on website building. This feature is not available for all plans.
FAQ and Support
From this link, you can easily find help from our knowledge base or get premium support from our team.
Community
You can click this link to access our Community Hub. This is a dedicated forum for other Elementor users just like yourself. Here you can share tips and get advice from thousands of users that may have the answers you are looking for.