PowerPack Addons is a team of WP developers and designers with a decade of experience building WP themes and plugins. Their products are today used by over 32,500 customers with over 70,000 active installs and counting.
Their addon allows users to build impressive WordPress websites using the Elementor plugin with 70+ creative widgets and 350+ pre-designed templates. Like Elementor, no additional coding skills are required.
In this interview, the team of PowerPack Addons share with us what makes them special, how their plugin came about, and what inspires them to this day.
Please provide a brief background about PowerPack Addons.
It is interesting to know that PowerPack for Elementor originated under BloomPixel. Before working on Elementor addons, we at BloomPixel developed and sold WordPress themes. Back in 2016, the themes market was very much saturated, and we were looking for an idea for our first WordPress plugin. So when Elementor was released, we had already made plans to build addons for it.
Our experience of building themes and projects for the clients helped us decide on the most suitable widgets and options for the Elementor users. While we had good development experience, we lacked the marketing experience to reach a wider audience. That's why we teamed up with Puneet Sahalot from IdeaBox, as they were already experienced in selling similar plugins. This partnership turned profitable in terms of sales, customer acceptance of the product, and fantastic feedback from the community.
Today I can proudly say the success of PowerPack Elements would not have been possible without the contribution of Puneet. He was one of the most admirable and inspirational people I've ever met, and he made a significant impact on my life, both professionally and personally.
Puneet started as a freelancer and later established his own agency IdeaBox in 2012. During this journey, he gave back to the WordPress community in various ways, including core contribution, theme review, plugin development, and translation.
What drove you to create an addon for Elementor?
Back in the day, we used WordPress widgets to style and build layouts for our themes, which was a bit time-consuming and lengthy process.
When Elementor was released, it was the most solid and user-friendly page builder for WordPress and allowed us to implement theme design in the most user-friendly way.
We initially planned to build custom Elementor widgets only for our WordPress themes but later decided to create an addons plugin.
One of the major reasons for developing addons was to provide Elementor users with more useful widgets and easy customizing options, especially for people who are not very experienced in coding and familiar with CSS and HTML.
Another reason for developing addons was that many of our agency clients loved using Elementor, and they were asking for additional features. We created custom Elementor widgets for them based on their requirements.
Most of the widgets and options for different clients were repetitive. This drove us to provide one solution and develop addons for all Elementor users.
What sets you apart from other Elementor addons?
We have been in the market since the early days of Elementor, and we were among one of the initial third-party Elementor addon developers. With the experience of being in the agency services, PowerPack has features set most requested by real users. That means our widgets are bloat-free and have features that are required and used by the users.
PowerPack is one of the most optimized and fast-loading addons in the ecosystem. Our widgets ensure that only required JS and CSS files are loaded on the page.
Our constant focus on timely support was a standout reason for our add-on adoption. Also, regular updates for compatibility with the latest Elementor changes keep our addon errors to a bear minimum.
Our WooCommerce builder also sets us apart from other addons. This feature makes it possible to easily set WooCommerce pages from the PowerPack settings panel.
Please elaborate on how PowerPack Addons complements Elementor.
Elementor is indeed a powerful tool to create WordPress websites. I can say, Elementor provides a revolutionary way for non-developers and beginners. The availability and compatibility with 3rd party addons make everything better.
Talking about PowerPack Addons, it comes with some unique widgets like Showcase, Recipe, Card Slider, and Magazine Slider widgets that help users take a step ahead and build more creative and beautiful sites.
PowerPack Elements seamlessly adds new features to the Elementor page builder without intruding on the normal Elementor user experience. Also, a wide variety of templates and section designs gave Elementor users a quick head-start in building website layouts in no time.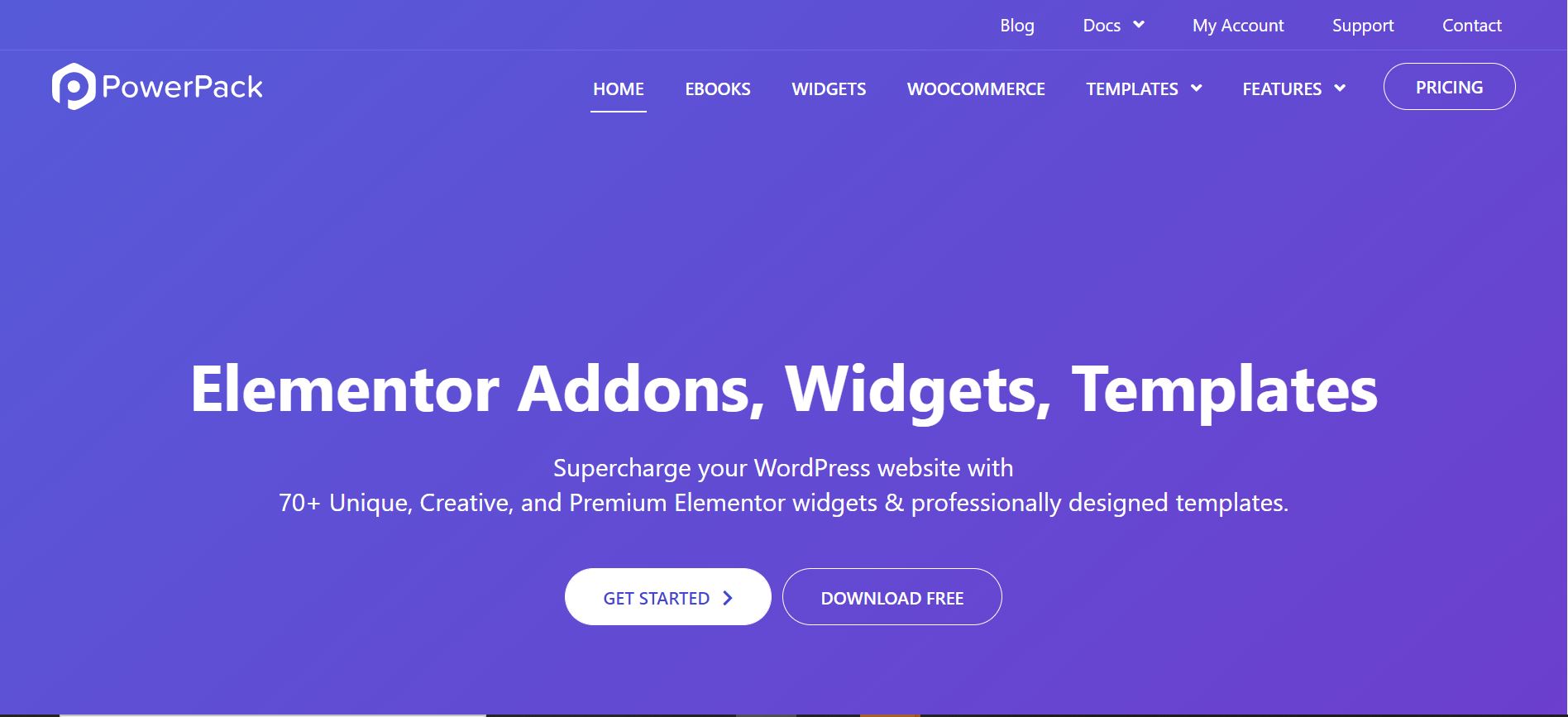 Do you have other ways you contribute to the Elementor ecosystem?
Elementor has played a significant role in our agency's success, so we also contribute to the Elementor ecosystem in many ways:
– We are active in the Elementor Facebook group and reply to users' queries.
– We have also contributed to the Elementor translation project.
– We have a free version of our PowerPack plugin that helps Elementor users in many ways with their projects.
– We also have a few other small free plugins for Elementor, and one of them is Dashboard Welcome for Elementor. It is completely free and helps users customize their WordPress admin dashboard using Elementor.
What does your 2022 roadmap look like?
We are constantly improving our codebase and adding new widgets based on our users' requests. In 2022 our main focus will be on performance optimization. We will also be optimizing our widget settings to make it easier for users to disable the unused widgets.
Apart from the optimizations, we also have some exciting new widgets and features planned for this year. Calendar, Business Reviews and SVG Animation are some of the widgets we will release this year.
Which one of your widgets/extensions do you feel has been a game changer, and why?
We have been putting a lot of effort, research, and hard work into deciding and developing each of our widgets and extensions. For the same reason, all of our widgets are loved by the users. But, the most loved widgets that have been a game changer are:
* Display Conditions – Display Conditions is not a widget but a feature of our plugin. It is also widely used by our users. It enables our users to manage the content visibility on any page built with Elementor. It not only works with PowerPack widgets, but it is also compatible with other third-party Elementor addon plugins. It is available in our free plugin as well.
*Our Login/Register page builder feature also sets us apart from other addons. This feature makes it possible to easily replace default Login and Register pages.
*Table Widget: This is one of our most used and loved widgets by our users because it makes it easy to display data tables on WordPress sites even for non-technical users. The best feature of this widget is that apart from the custom data, it also allows users to import CSV files in order to display table contents – without embedding any code!
Please share some numbers with us. How many active installs do you have? How many widgets & extensions do you currently offer? How many paying customers do you have?
PowerPack for Elementor currently has 70,000+ active installations for the free version and we have 32500+ paid customers. We have 70+ exciting widgets & 5+ extensions.
We also have 200+ free and paid ready-to-use templates for our customers. All these templates are available without installing any extra plugins.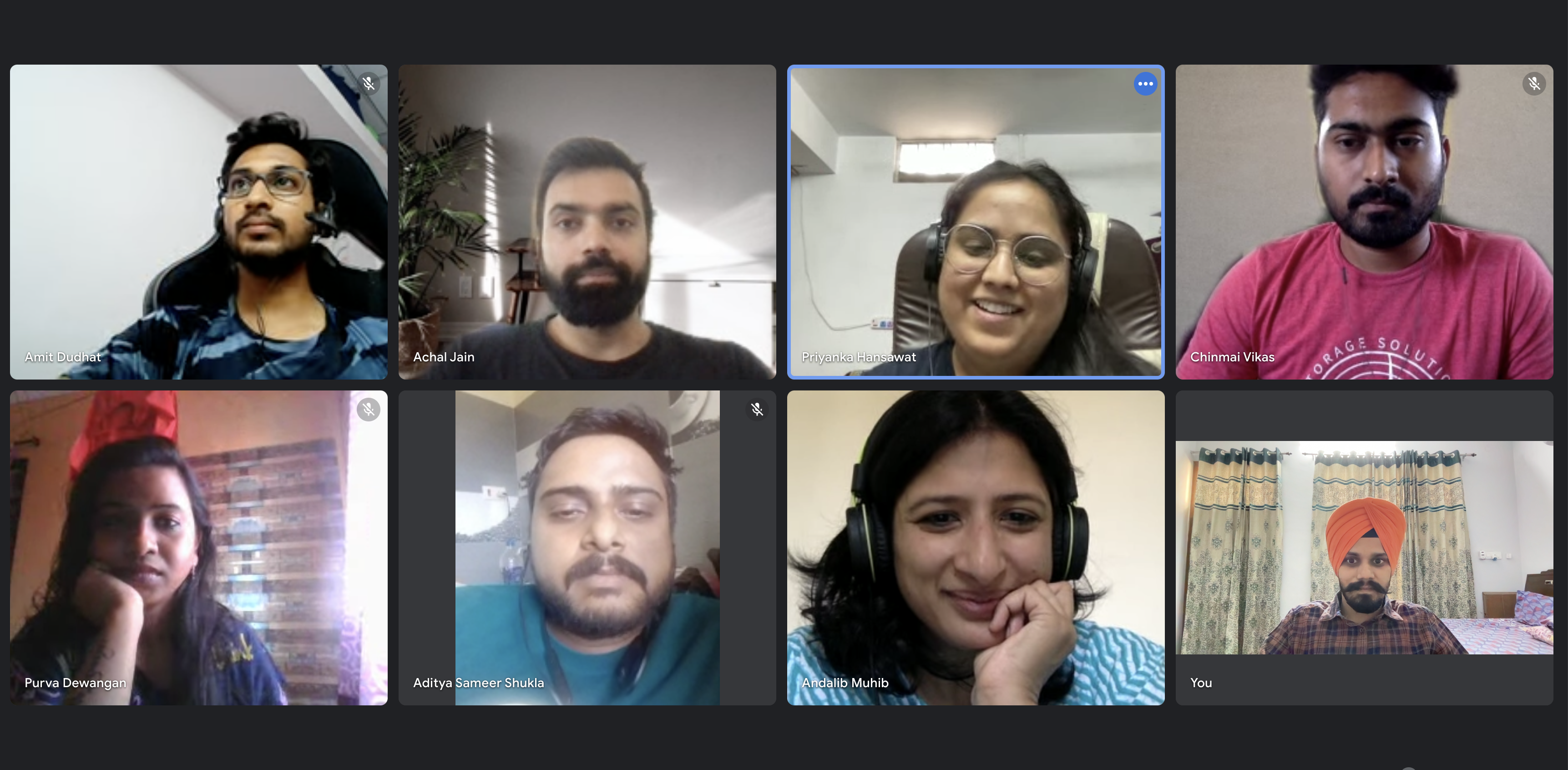 Where do you see yourselves in 5 years?
Well, in the next five years, we will be growing and providing more value to Elementor users. We will constantly be working on the products that make the WordPress experience better every day.
What piece of advice do you have for web creators?
It is easier to get attracted to web design as a career after seeing some established web creators, but not everyone succeeds in this competitive market. To stand out and be a successful web creator, you need to focus on consistency, quality, and punctuality. Moreover, you need to understand that:
– Start is the most important thing. Don't overthink. Start small and grow big.
– Focus on one thing at a time. Don't get distracted by multiple things; get established in one thing, automate it, and move towards the next.
– Do things that interest you and not the others. In this way, you will be able to deliver your best output.
– Share what you are doing with your audience and see surprise opportunities knock on your door.
Is there anything else you would like to share with us about Elementor? perhaps a quotation or testimonial from the founders.
Elementor has been a game changer in the WordPress ecosystem, making website building super easy and also propelling the WordPress ecosystem to broader visibility and usage.
Elementor changed developers' lives by making the website building process more straightforward. It also helped many users easily make edits to their websites without adding code. I wish great success to Elementor and its team for keeping up the good work 🙂
Wrapping Up
As one of the most beloved addon plugins for Elementor, PowerPack Addons offers Web Creators plenty. They offer 70+ creative widgets and 350+ pre-designed templates dedicated to the Elementor plugin.
From simple functionality like headings to advanced features, for instance, Posts widgets, PowerPack has everything that you need to build beautiful WordPress websites with Elementor page builder.
PowerPack Addons lets Web Creators take Elementor Page Builder to next level with a new set of PowerPack addons for Elementor and a whole new range of design possibilities.
Do you have an Elementor Addon? Stay up to date with our latest product announcements by signing up today!
Looking for fresh content?
Get articles and insights from our weekly newsletter.