Introduction
When you start out with an Elementor hosted website, you may have added a website kit to start your web-building journey. Most web creators do this to get an idea of what they want in terms of layout and functionality.
As you refine your website, you may start wondering whether the initial website kit you selected was a wise choice. Perhaps the overall look and feel or functionality is different from the intent of the website design.
You may also notice a feature that is missing from the kit you're using. .
Whatever your reason for wanting to change things up, it's important to swap kits properly to avoid any conflicts between site parts.
Note: If you downloaded your kit using Elementor 3.8 or later, you should use our website removal tool to switch kits.
Create a clean site
Note: Elementor is designed to accommodate more than one website kit at a time. However, this can lead to complications, so we recommend that this only be done by experienced users. The instructions below are for less veteran users who should be working with one kit at a time.
Before installing a new kit, you'll need to delete the old kit, to avoid any conflicts between site parts. This will entail restoring your site to its original settings. If you want to export your current kit for reference you can first export your site.
Apply a new kit
You are now able to select and apply a new kit.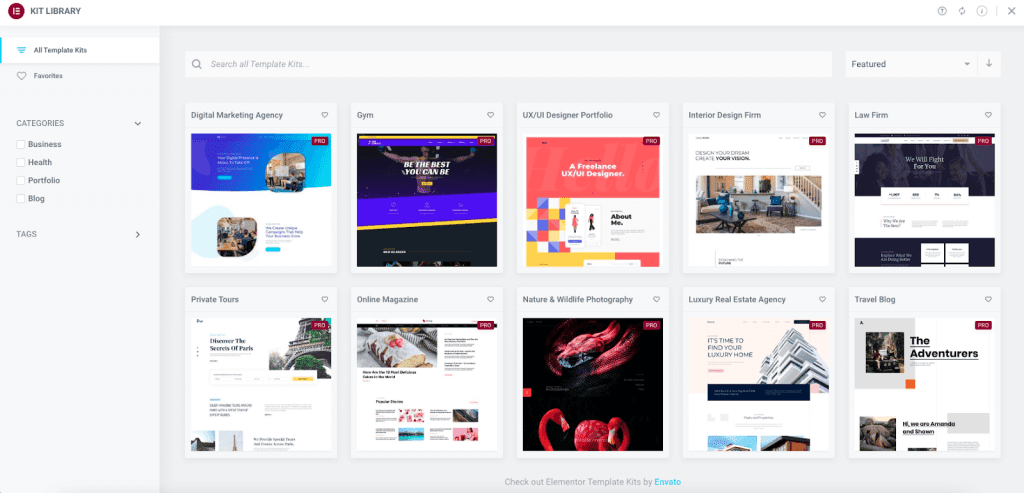 Note: It's always better to get the website kit right before content has been added to the project. Working retroactively is always more time consuming. We recommend checking out the kit with its default content before customizing it.
The bottom line
Website kit switching makes Elementor a powerful, intuitive website-builder. The kit switching feature enables you to change the scope of your website, check out different possibilities or simply change your mind. Once you've applied the website kit, all options you've selected during the import process will be available to you and all compatible features will automatically update.
Head over to the Academy to learn more about Elementor's powerful site building tools. If you're having any issues with the topics above, check out our Help Center.