What Is a Wedding Website?
A wedding website is a website for people who would like to announce the news of their wedding to their loved ones and friends. It also serves another purpose, that of making the planning of the wedding much easier.
A well-designed wedding website will make RSVPing easier, create a guest list, provide information and answer all the questions that could arise from the guests.
To that degree, a wedding website should include all the necessary information, details about the venue, photos, a guest book and an option to RSVP.
How to Create a Wedding Website — Step-by-step
To create a wedding website you will need basic tools like a WordPress account and a hosting provider.
Wedding Website Builder
Why not make the process of building a wedding website by using a wedding website builder? Elementor is a great website builder, rich in features and with access to numerous widgets and plugins. Give Elementor a try, it's free.
Wedding Website Templates
To make the job of creating a wedding website even easier, we recommend taking a look at some wedding website templates. The wedding business allows for great freedom in creativity when it comes to design, and such, there are many available templates, some of which are free.
The Structure of a Wedding Site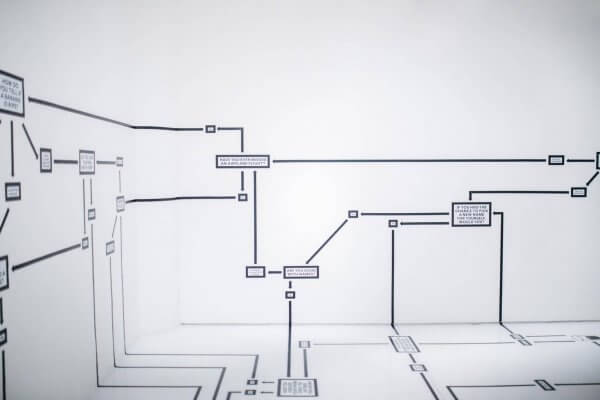 The structure of a wedding website varies. It could be a one-page website or a multi-page website. This is an artistic choice on the one hand, and a needs-based choice, on the other.
The website focuses on two things primarily — to provide information about the wedding and to give the ability to respond to an invitation.
There is no limit to additional customization. You could add, for example, a gallery page with photos of the engaged couple. Or you could add a guest book or information about the venue. You could even go as far as adding information about nearby hotels or car services, to make this information available for the invitees. Here is the core structure of the wedding website, however.
Homepage
A homepage will be there regardless of whether this is a one-page website or a multi-page website. If it's a single-page website, then it has to be divided into sections, otherwise, sections should be divided into pages.
The homepage should offer easy navigation, either through a menu bar in the header for other pages, or a sticky navigational menu to the different anchored sections of the page. At the very top of the homepage, past the header, there should be an image of the happy couple with an informative title.
RSVP
This option should be clearly visible on the menu or on the page, as this is one of the key elements of the wedding website and should be highlighted somehow. There are numerous RSVP WordPress plugins that could be used, or, if the couple prefers to use a simple email, popups or forms can do the trick.
Our story
This section is optional, but it adds additional information to the invitees. This section talks about the couple, maybe how they met, how long they've been together, etc. The length depends on how much the couple wants to say, but it shouldn't be overly long.
Schedule
It would be a great idea to add a separate schedule page with all the necessary dates like the wedding, the rehearsal, the parties, etc.
Guest book
A guest book or a guest list page is a nice way to show who's coming and who's not. It serves to help the planners to correctly plan everything from food to sitting arrangements. With additional plugins, this process could be enhanced and become more automatic.
Gallery
The gallery is an optional, nice addition to the website. It serves to show the happy couple to all those who are invited, and even those who cannot attend the joyous occasion will have a chance to get to know the beautiful couple. With additional tools that add motion effects and new design capabilities, the gallery page could be made even more interesting.
Venue Page
If the venue has a historical or sentimental value, it would be a great place to write about it a little, not to mention that it's a great place to add the address and how to get to the place.
Hotels
You could also add information about the local hotels, provide links to car services, maybe even local sights, and generally, provide information that will help the invitees to navigate and find relevant information with ease.
FAQs
We recommend that you add a section, or a page, with a list of frequently asked questions, so that the happy couple won't be bombarded with phone calls and emails, and instead, be free to think about their happy day.
Recommended Widgets and Features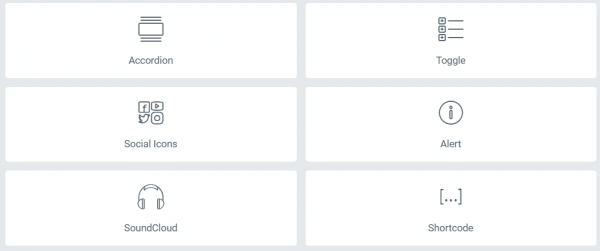 Elementor offers numerous features that will make creating a wedding website much easier.
The Popup Builder
A wedding website could use popups to make certain information more available, like RSVP. A popup could be triggered by many different actions like pressing on a link or by scrolling, for example. Together with a form builder, these widgets could provide an excellent experience when dealing with communication.
The Slider Widget
If there isn't much space on the website, or if you simply want to add movement, the slider widget is a great way to do it. Fixed in one place, images or text can change one after the other and provide the user with more images or relevant information.
The Counter Widget
A countdown, apart from adding a sense of urgency, can add a sense of expectation and anticipation. Adding a counter widget that displays the time left before the event is a nice touch to your website,
The Flipbox Widget
To add more interactivity to the page, you can use the flipbox widget. The flipbox widget allows you to create a box or a card which will have "two sides", so to speak. Upon pointing on the card, it would flip, or fade away, or do what you set it up to do. This is a fun little tool and would be a great addition to a wedding website.
Pro Gallery
Should you choose to go with the gallery option, then you should use the gallery pro widget, which offers numerous customization options. You could make your images vertical, or horizontal, add spaces, and much more.
Social Icons Widget
Clearly social interaction is an integral part of a wedding nowadays, so social icons, linking to the various social platforms are necessary.
Mobile Responsiveness
Many of the invited guests will most likely use mobile phones to read and respond to the invitation, and as such, the website has to be mobile responsive. There isn't much need for SEO related adjustments for a wedding site, but image optimization is a good idea for general usage so make sure that before uploading photos, you optimize them. d
Tips for Building a Wedding Website
Unified Style
Like any good website, there needs to be cohesion in the design. Colors should complement each other, and overly vibrant colors should be avoided. Try using classic wedding colors like white and black and regal colors like dark blue or gold and even gentle pink is ok.
Make Information Clear With FAQs
One problem that could arise with a wedding website is providing answers to the numerous questions that the invitees could ask. A great way to tackle that problem is by creating a detailed FAQ list of all the common questions.
Wedding Website Examples

Creating a Wedding Site in WordPress
A wedding website is a beautiful way to announce the world about the joyous journey a loving couple is about to embark upon. Its purpose is straight forward, to give information about the upcoming wedding and to enable the option to respond to the invitation via digital RSVP.
The wedding website should follow a unified artistic style, with soothing, clean colors. There are additional sections that one may add to this website, but these are optional and depend exclusively on the needs and desires of the aforementioned loving couple.