What Is a Resume Website?
A resume website, also known as a CV website, is a website dedicated to one purpose — help you land a job. It differs from a personal website in that it has a different language and a more focused message.
It focuses on providing the most relevant information about you, including examples of your work and a presentation of your skills.
Why do you need a website when you can simply send your resume via email? Well, it will make you stand out and help you land a job. It will show your potential employees that you are dedicated to getting a job.
It will also provide the most complete information about you, because, after all, there's only so much space available on a single sheet of an A4 paper. Here you'll be able to a complete portfolio of your works.
How to Create a Resume Website — A Step-by-Step Guide
Get your resume website up and running by creating a WordPress account and getting a hosting plan.
Resume Website Builder
Use a website builder to make the process much easier. A good website builder will make your life much easier when it comes to creating and designing the website. Imagine that you simply drag and drop all the features you want on a visual editor and create the website with absolute ease and total control. Elementor offers exactly that.
Resume Website Templates
Get the latest resume website templates, they'll make the process much easier. There are so many available resume website templates, of different color schemes and with different designs, that you are just bound to find the one the fits you.
Resume Website Structure
While the old fashioned, the printed resume has specific guidelines, the resume website gives you more freedom and depends, for the most part, entirely on your preferences. You could go with a one-page website or a multi-page website, it doesn't really matter, but there are some basic elements that are recommended for all resume websites, however.
Homepage
The homepage's design depends on whether you'd prefer to have all the information available on one page or multiple pages. If you decide to go with a single page, then you need to divide the homepage into sections and provide as much detail as possible. If, however, you decide to choose the multi-page website you can add less information and direct the reader to the other page with the full details. Regardless, of your decision, however, here are some sections that should be present.
The first section is the one that will be visible to the reader as soon as they land on the website. The most popular choice, in this case, is to have your name, your photo and your sphere of expertise.
Next, it's good to have an about section, detailing and talking about you. Think of it more like the profile section, the skills, and the hobbies section combined.
The following page suggestion could also be used as sections on the homepage.
Portfolio Page
The portfolio page has to show those skills you've mentioned. If it's writing, then you need to show samples of your best writing, if it's photography, then you have to show a gallery of your best work. Whatever it is, you have to provide samples of your work.
About Page
Depending on how much you've added on the homepage, it could be a good idea to expand a little about yourself in the about page. Talk about yourself, your passions, the reason you love doing what you do. Add more information about your education, courses you've completed and any certifications you might have.
Contact Page
This goes without saying that you have to have a contact page or a contact section with all your contact information. Emails, phone numbers, even social media profiles. Make it easy for your potential employer to contact you.
Resume Website Design
There is no one right way to go about the design of the resume website. We understand completely that different professions, as well as different individuals, have certain styles or themes that they'd like to adhere to, but make sure that the design offers the two most important design elements — easy reading and easy navigation. You don't want your future potential employer to immediately close the website after opening it because it's too bright, or too dark, or difficult to navigate.
We recommend keeping the number of colors to three or four at the most. Make sure that the text is clearly visible on the background you've chosen. Additionally, make sure that each page or section is easy to navigate by adding a menu bar at the top or a navigation sidebar.
Mobile Friendly Resume Website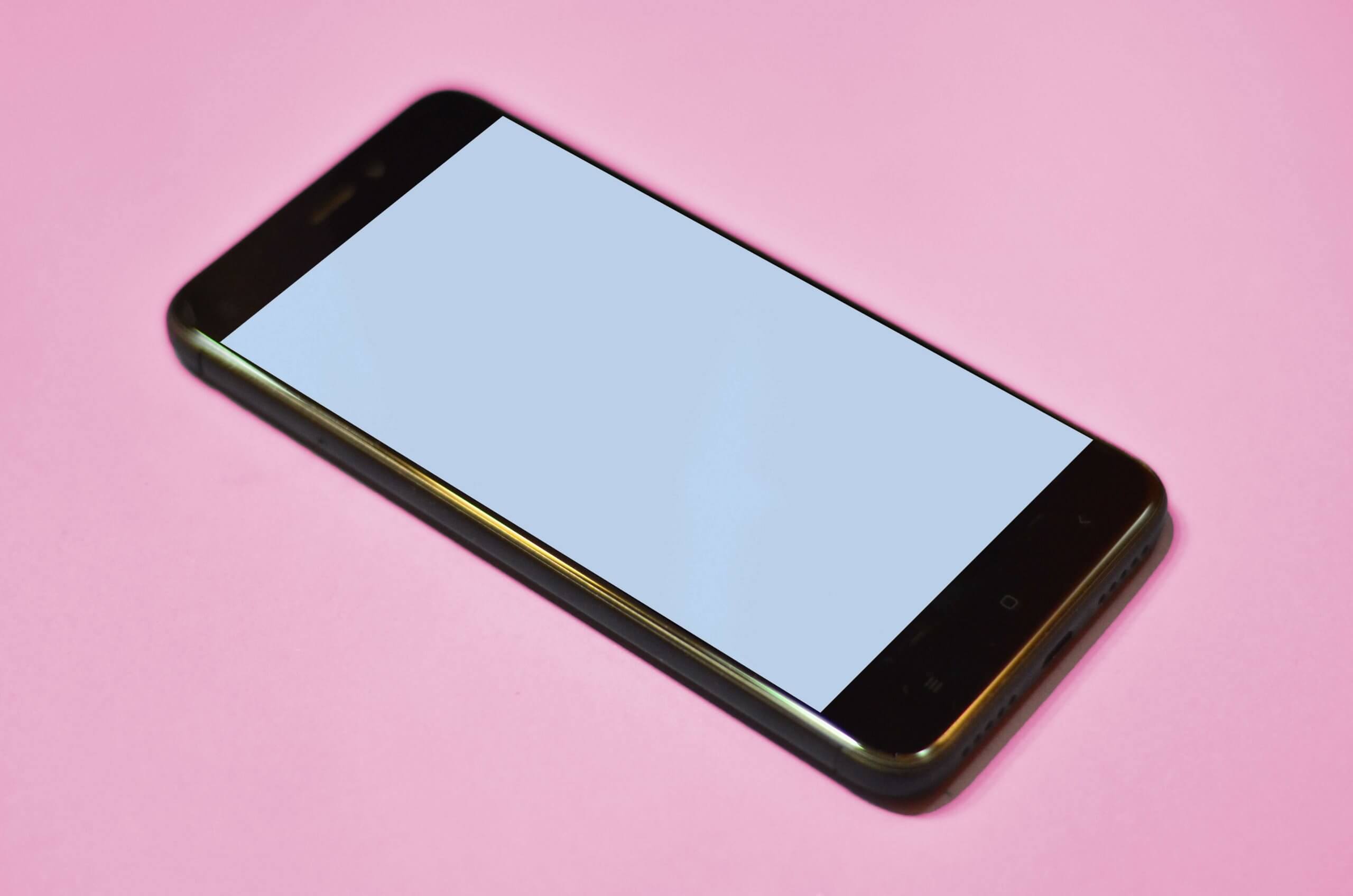 A resume website has to be optimized for mobile devices. The whole purpose of a resume website is to allow for easy access to information about you, your skills and your portfolio. You never know how your potential recruiter might go about this, he could either do this from the office desktop or, as the creative types often do, on the go, from their mobile phone. It's really easy to optimize your website to mobile devices, and it will open numerous doors for you.
Tips for Building a Resume Website
Create a Printable Version of Your Resume
Having a printable version of your resume is a must. Potential employers and recruiters will often print your resume, pass it on to the manager and have it before them when they interview you. Make their life easier, and they'll appreciate it.
Add Social Media Links
Social medial accounts serve many purposes. They provide a glance at the real you, they can show additional works that you haven't added on your portfolio, and they serve a social validation tool, so make it easy to access them.
Use Power Words
Power words, and in general, the use of a powerful language, as opposed to a passive one, is important when writing a resume. It serves two points, elevate your work in the eyes of the recruiters and show them that you are the confident employee they need.
Resume Website Examples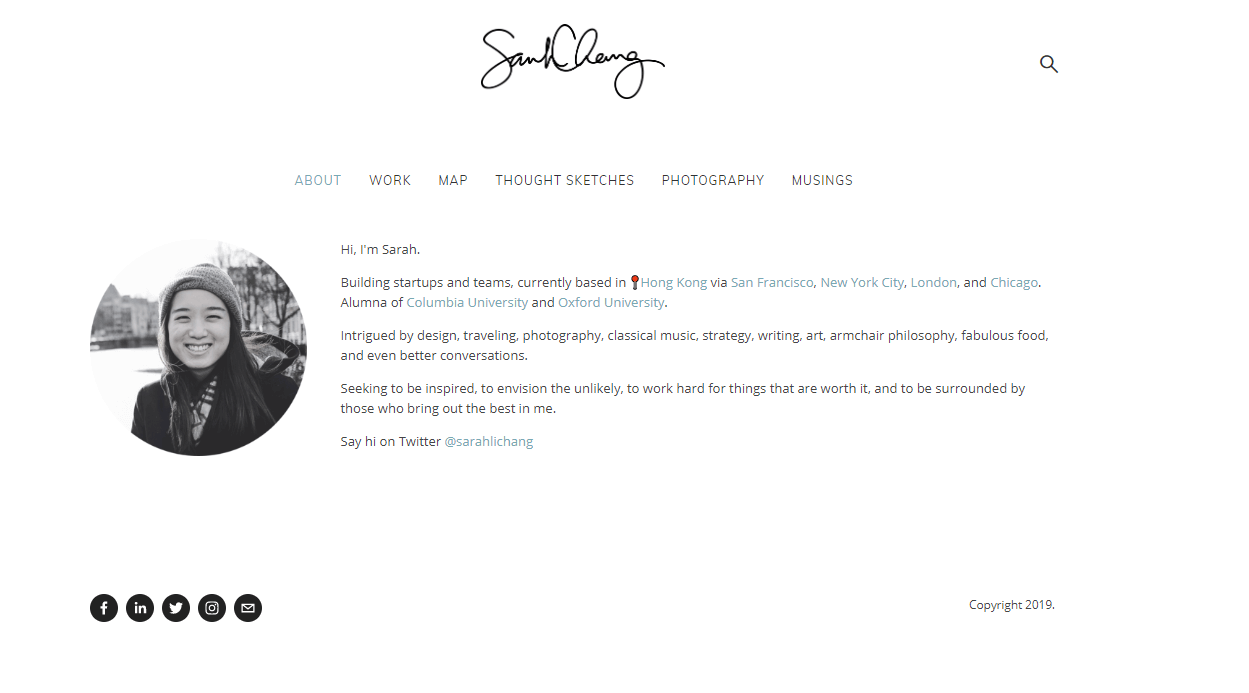 Creating a Resume Site in WordPress
Don't miss out on the job of your dreams. Create an outstanding resume website and make sure that you get noticed. The regular, paper resume restrictions will be uplifted and you'll be able to really talk about yourself, your skills and also show your work — all of it!
Creating a resume website has never been so easy as it is with Elementor. With a myriad of features and widgets, an intuitive interface and the ability to simply drag and drop everything you want will make your website building experience delightfully fun.