What Is a Musician Website?
A musician's website is a type of personal website and its purpose is to promote a musician.
For this purpose, the website includes lots of information about the musician and his or her music.
The term 'musician' however encompasses different disciplines and approaches to creating music and performing it. There are musicians who enjoy performing before a live crowd, be it in concerts, bars or other similar venues.
There are those who write their music for other mediums like videos and video games and there are many more. There are bands and individual performers. And while the musician website has a single base, each of the many different musician categories will have to add additional, specific elements. This distinction also plays a major role in the website's design.
If the musician performs, for example, then there will be a need on a page dedicated to upcoming events. If there are items, digital or otherwise, to sell, then an ecommerce store has its place on the website.
But, more than anything, a musician's website needs to channel the musician's persona. This is done by choosing the right colors, the right font, and the right structure.
How to Create a Musician Website — Step-by-Step
Before moving on to create a musician website, you need several things ready — a WordPress account and a hosting provider.
Musician Website Builder
To let your creativity run wild with the best tools and the freedom to create a unique and absolutely stunning website, we recommend that you use the best musician website builder out there — Elementor. With it, you can visualize and create your website in minutes with a visual editor and simple drag and drop.
Musician Website Templates
If you are short on time, or if you like to make things easy, you could take a look at great musician website templates. With numerous free templates and premium ones, you will certainly find the one that fits your website the best.
The Structure of a Musician Site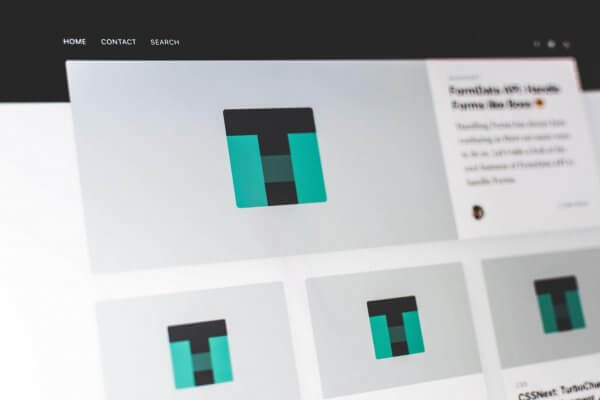 The musician website structure follows the same rules as a personal website, albeit with some iterations.
Homepage
The homepage is where most of the action is at. You can be as creative as you want with as many sections as you want. Make sure that you have your picture and your name at the top. If you have more pages, add a navigational menu in the header and footer.
If there's something to sell, don't forget to add a call to action button and, if there are any upcoming events that you want to promote, make sure that it is visible on the home page.
About / Biography
Having an about page is an important element in a musician's website. The musician's story and the persona that was subsequently developed is part of the art and the product. All great musicians have an interesting backstory. And even if the backstory is not extraordinarily interesting, readers and fans would still love to know about the musician. Talk about yourself. It's important.
Gallery
Of course, pictures are not the most important thing when it comes to a musician, but sharing your pictures, on stage or personal, is a great way to promote yourself. The right pictures could enhance the website's design and add to the overall theme.
Video
For a musician, especially one who performs and has videos of these performances, sharing those videos would only promote the musician. It would tell more about you than you know. It will give people a taste of what to expect.
Store
A musician lives off of music, right? Well, there are many ways to go about earning money from music, you could perform or sell your music. For this very purpose, you need an eCommerce store so that this whole process becomes easy.
News
Creating a section or a page for news, events, and announcements is important for a musician. Here you can notify all your fans about your upcoming tours, new songs or albums that you are ready to sell, collaborations with other artists, etc.
Contacts
This should go without saying, you must have a page or a section with all the relevant contact information.
Recommended Widgets and Features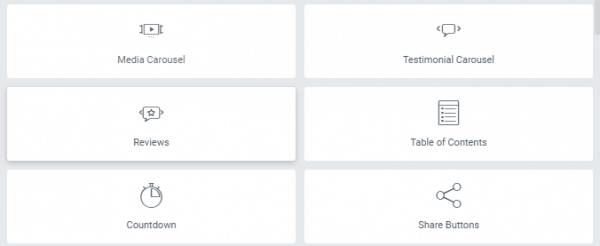 The Countdown Widget
If you have an upcoming performance, why not, in addition to announcing it on your news page, add a countdown to the performance day? The countdown widget will help you evoke excitement and anticipation and may even help you boost sales.
The Popup Builder
Popups are more than a great way to draw users' attention, in today's world, they are absolutely necessary. It's often used to deliver a clear message, accompanied by a call to action button. In a musician's website, it can manifest in the form of selling your product or promoting your performance.
For example, if there is a new song out, you could write about it, and then ask the user to check the demo, or buy the album. Or, if you have a gig coming up, focus your user's attention to the dates by having a simple popup with a call to action to save a sit. All this can be done easily with the Popup Builder.
The Animated Headline Widget
The design of the website entirely depends on you, but should you choose to follow the design where you put your photo in and name at the top, we recommend that you use the animated headline widget. It will allow you to create a much more interesting heading that will stand out from other musicians' websites.
Social Icons Widget
Add social icons to your website to make sure that your website is connected to your accounts on other social media platforms.
Mobile Responsiveness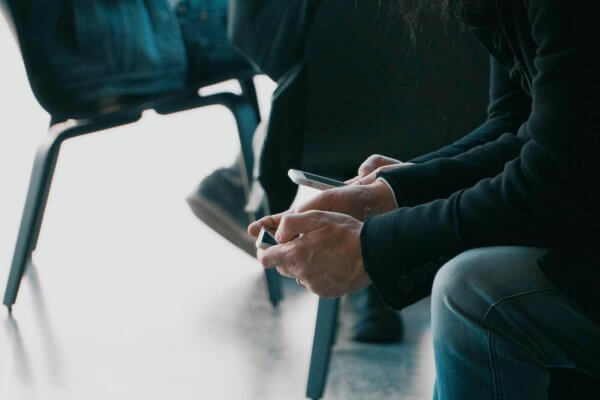 Mobile responsiveness is important to any website, be it an ecommerce website, or a musician's website. You put a lot of effort into designing your musician website, you want to convey your persona, you want to deliver a message.
But this message could easily be destroyed if you don't optimize your website for the tablets and mobile phones. All your website design could go down the drain, and the impression you wanted to leave would be completely different.
Tips for Building a Musician Website
Add motion
A musician's website should not only provide information, but it should capture the user's eye to create a certain mood. To make this happen, add motion to the website, use countdowns, slides, carousels, flip boxes and more.
Add samples
People love samples. If they don't know you, and somehow stumbled upon your website, they would like to here some sample of your music. Be sure to add samples of your music.
Write a blog
There are some professions that require a blog more than others. A musician wouldn't necessarily want to write a blog, but a blog is a very powerful promotional tool. Through well-written content with an emphasis on SEO, the blog could draw even more attention to your website, and to your music.
Musician Website Examples
Creating a Musician Site in WordPress
You can easily create a musician website that is tailored-made for you. A musician website relies heavily on showcasing work and talking about the musician. It is very similar to the personal website and the artist website. There are many different kinds of musicians, and one musician's website may not fit another. Luckily, they all share some core elements. By building on these elements and customizing the website to fit your persona, you can easily create a unique website.