To chat with a support agent, click the chat icon located at the bottom of your screen as shown below. This will open a chat window.



What is this about?
If having difficulties locating our chat feature, please make sure that your cookie preferences are set properly. If you have set your browser preferences to block all cookies, you will need to change this before being able to chat with support.
How can you solve it?
The cookie preferences can be generally located in the Security & Privacy settings of your browser. Below are a few tips on locating these settings. For more information refer to your browser documentation.
Note: If you're using a computer at work or school, you might not be able to change this setting. For more help, contact your administrator.
For Chrome users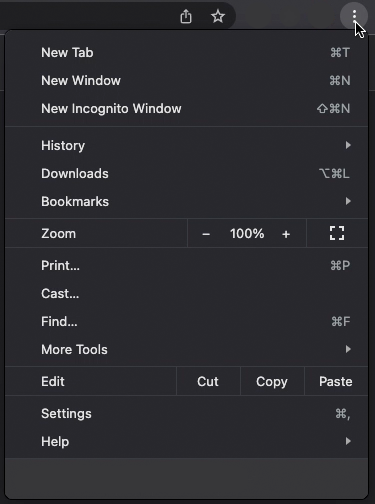 In an open Chrome tab.
At the top right, click the vertical ellipsis to reveal the panel shown above and click the Settings option (Mac shortcut ⌘,)
On the Settings page, navigate to Security and Privacy
Click the Cookies and other site data link from the options
From here, you can:

Turn on cookies: Next to "Blocked," turn on the switch.
Turn off cookies: Turn off Allow sites to save and read cookie data.

​​To enable cookies for only the Elementor website, navigate to "Sites that can always use cookies," or "Sites that never use cookies," and click the Add button. Add the URL address to the preferences.
For Safari users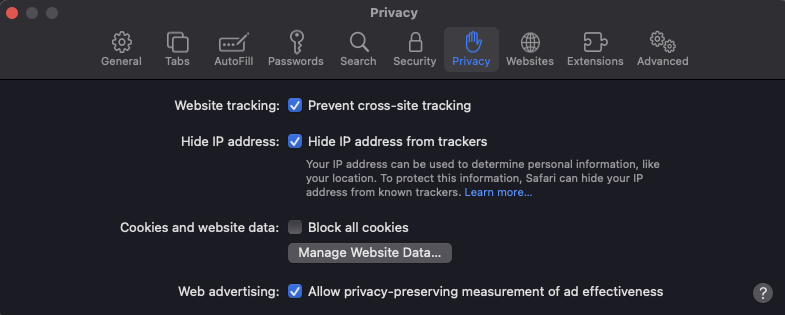 From the Safari primary menu, select Preferences (Mac shortcut ⌘,)
Select the Privacy icon as shown above
From the Cookies and website data option, untick the Block all cookies box
You may additionally manage more settings by clicking the Manage Website Data button.
For Edge users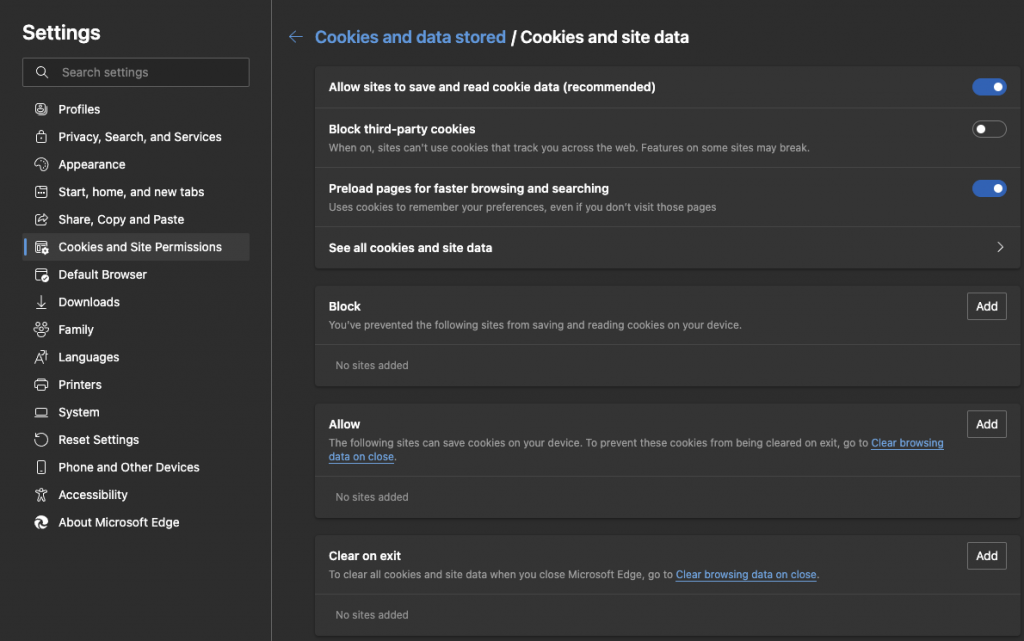 From an open Microsoft Edge tab, click on the ellipsis icon on top right corner of the browser (Mac shortcut ⌘,) and navigate to Menu > Settings > Site permissions > Cookies and site data
Turn on "Allow sites to save and read cookie data (recommended)" to unblock cookies
To enable cookies from only the Elementor website navigate to the Allow section and then click the Add button. Enter the URL in the field provided.
For Firefox users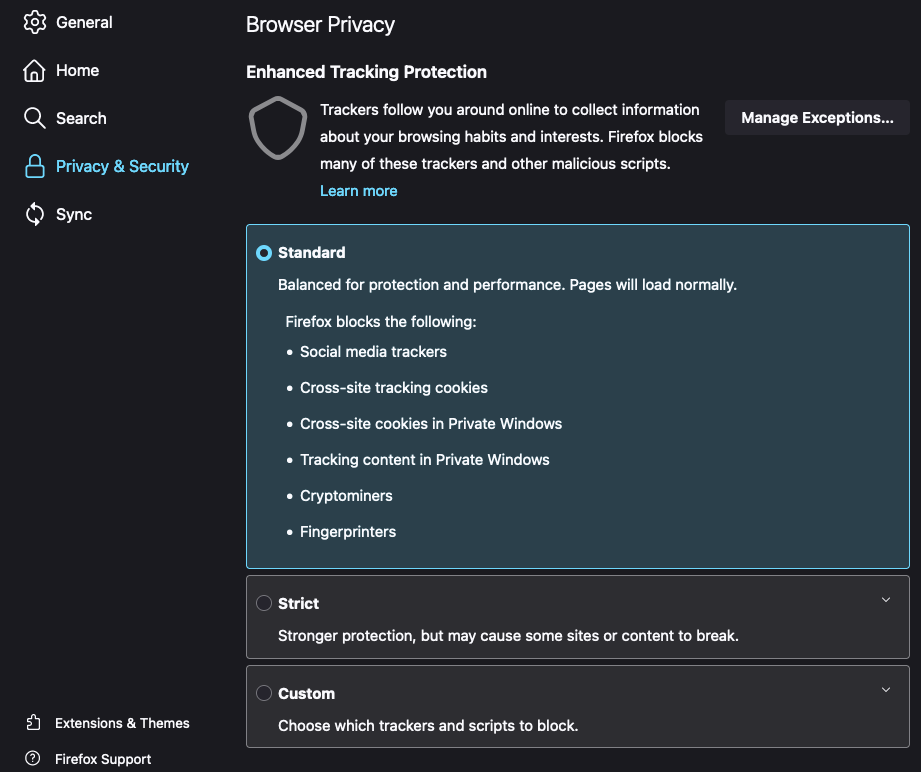 From an open Firefox tab, click the Menu icon in the top right of your browser
Click the Settings Link (Mac shortcut ⌘,)
Navigate to the Privacy and Security settings
From here, you can manage your cookie preferences