Getting to Know Simon Ransby and Blend Digital
Simon Ransby, a web designer based in Denmark, is the creative genius behind Blend Digital who distinguish themselves through their innovative and daring approach to digital design.

His journey with Elementor began in an unexpected way – tasked with the creation of 220 landing pages within just three months. This demanding project propelled Simon into the world of web design, illustrating the power and flexibility of Elementor, and igniting a passion that would shape his career.
Blend Digital's mission is to pioneer innovative campaigns and content that resonate with target audiences, all while challenging the norms of the industry.
This small but mighty team believes in the power of creativity, sharper designs, and human-centric marketing. With their keen understanding of the audience's psyche and their fearless approach to rethinking norms, Blend Digital is more than just a digital agency – they are creating a future where each brand stands unique and connects meaningfully with its audience.
The Showstopper: Blend Digital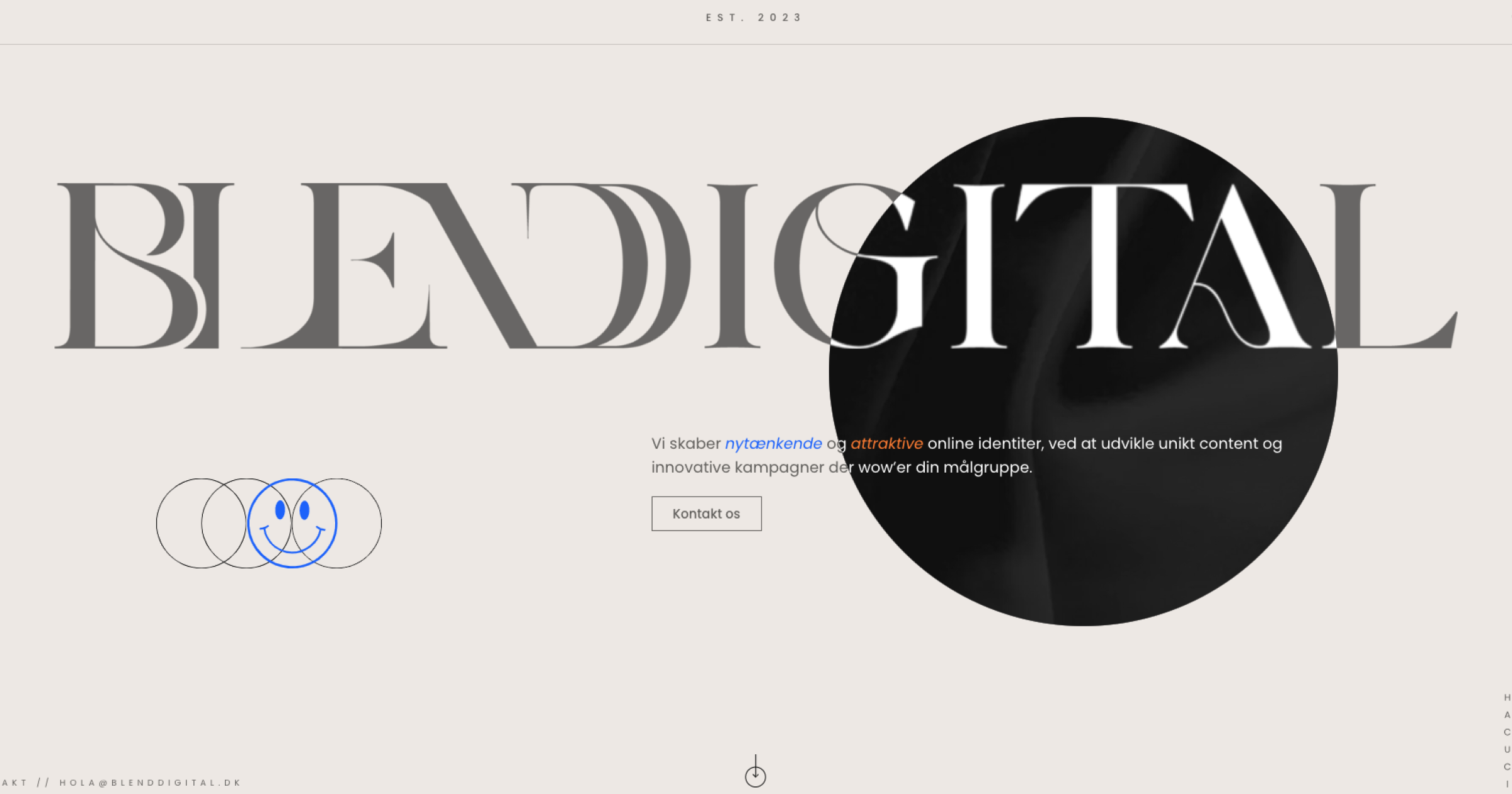 This month's crowning website, Blend Digital, is an absolute treat. It's a showcase of Simon Ransby's unbridled creativity and expertise in web design. With its unique blend of design aesthetics and functionality, the website is a masterclass in what you can achieve with the right tools and vision.

The journey begins with the homepage. This is the digital threshold where first impressions are made, and Simon wanted it to be memorable. The hero section is ingeniously crafted. Simon refers to it as having a "personality disorder" because of its dual nature. "We have a custom cursor that carves a hole through the banner, revealing a contrasting version beneath," Simon explains. This captivating effect was achieved through a blend of Flexbox containers, custom code, and CSS, essentially layering two versions of the hero section. The result is nothing short of mesmerizing.
"I like to create rewarding experiences for our visitors, the best way to do this is to breathe some life into the website through animation."

Simon Ransby
Simon's pro tip for designers is to look to CSS to elevate your website's user experience, and he's a firm believer in the power of motion in design. "Motion can breathe life into a design," he shares. "Used correctly, it can significantly enhance the user experience."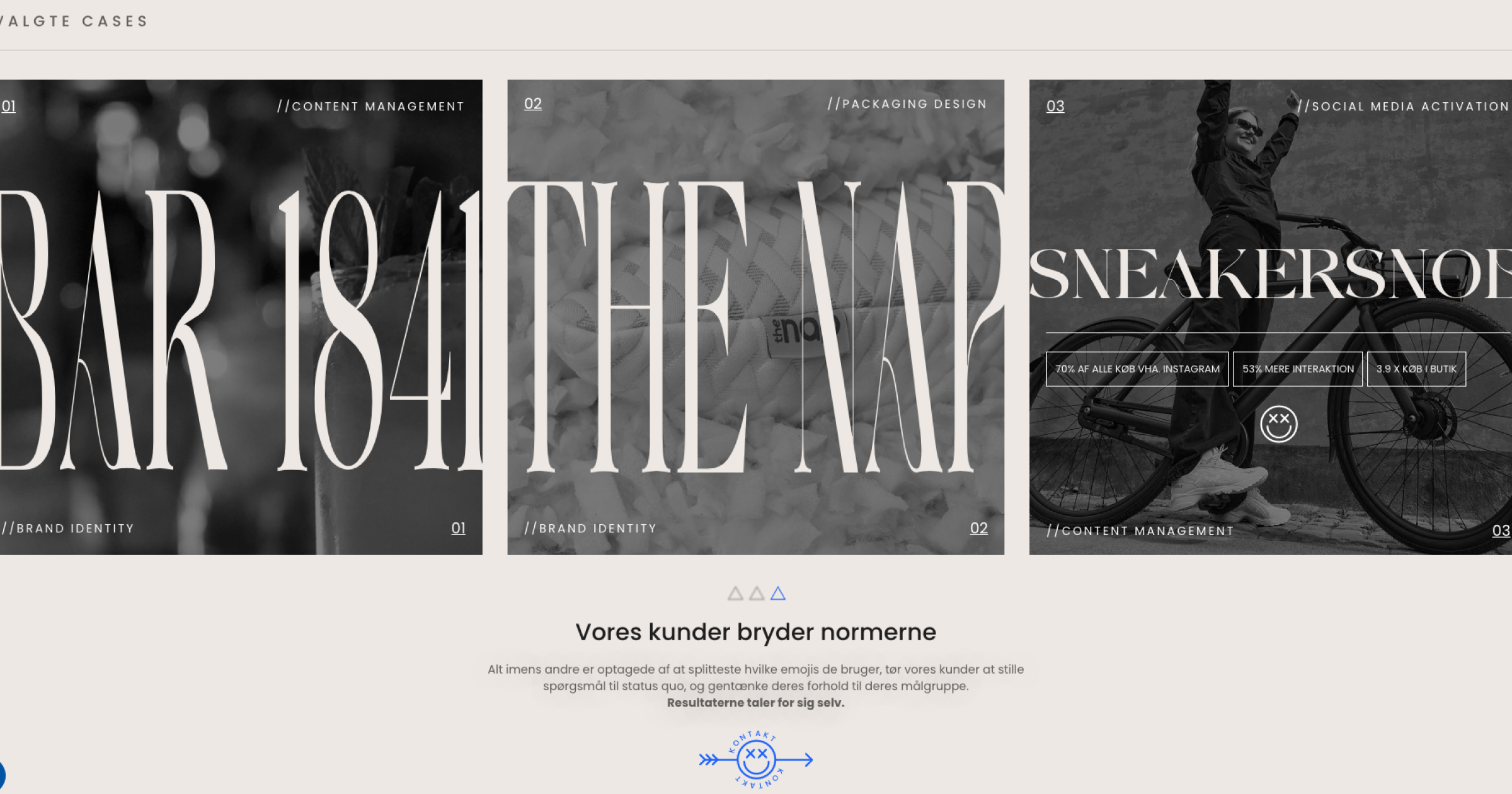 One of the website's most striking features is its innovative pop-up navigation menu. Eschewing traditional static menus, Simon chose a full-screen overlay that offers an immersive, distraction-free browsing experience. "I wanted the menu to be a journey in itself," he reveals. This feat utilized Elementor's native popup builder for the basic structure, and custom code to introduce animations and CSS for the final touches. The outcome is a navigation menu that is as functional as it is visually impressive.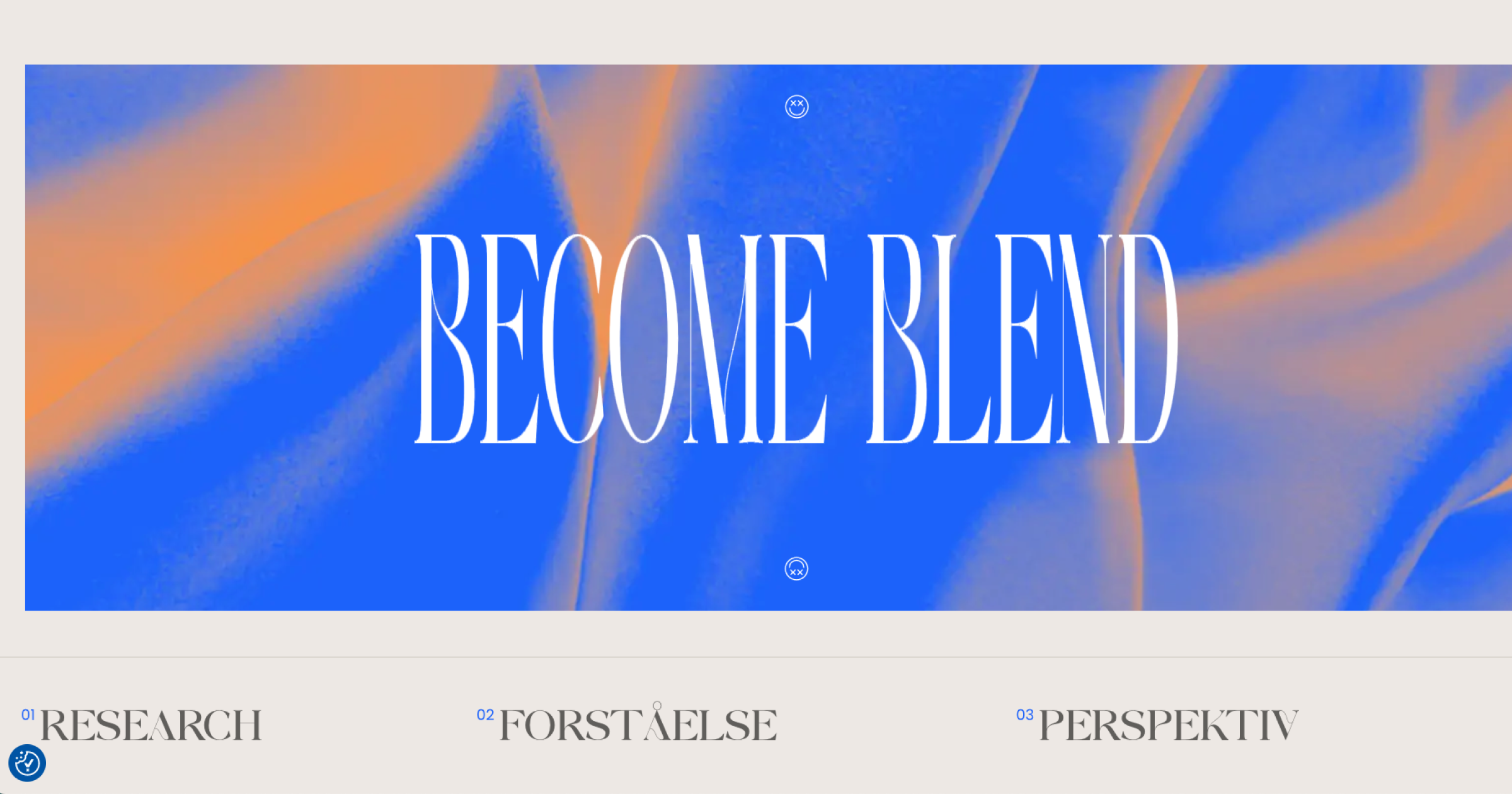 The Blend Digital website stands as a testament to Simon's commitment to pushing the boundaries of what's possible with Elementor. It's not just a showcase of his work; it's an inspirational blueprint for designers looking to leverage Elementor's tools and features to create something uniquely theirs. "I want to show people that with Elementor, the only limit is your imagination," Simon concludes. This website is an impressive testament to that belief.
Simon's Secret Sauce
Simon's love for Elementor is evident in his enthusiastic discussion of its features. "It's the Flexbox containers. They are quite amazing. You can do so much more with Flexbox containers than you can do with sections and columns," Simon shared, expressing his admiration for this powerful feature. Coupled with Elementor's motion effects, Flexbox containers have revolutionized his designs, breathing life into them and enhancing the overall user experience.
But Simon doesn't stop at the most visible features. He finds value even in the more inconspicuous ones, like custom loading screens. Highlighting their role in smoothing out transitions between pages and improving the user experience, with Elementor, "the only limit is your imagination." It's a principle that he clearly embodies in his work.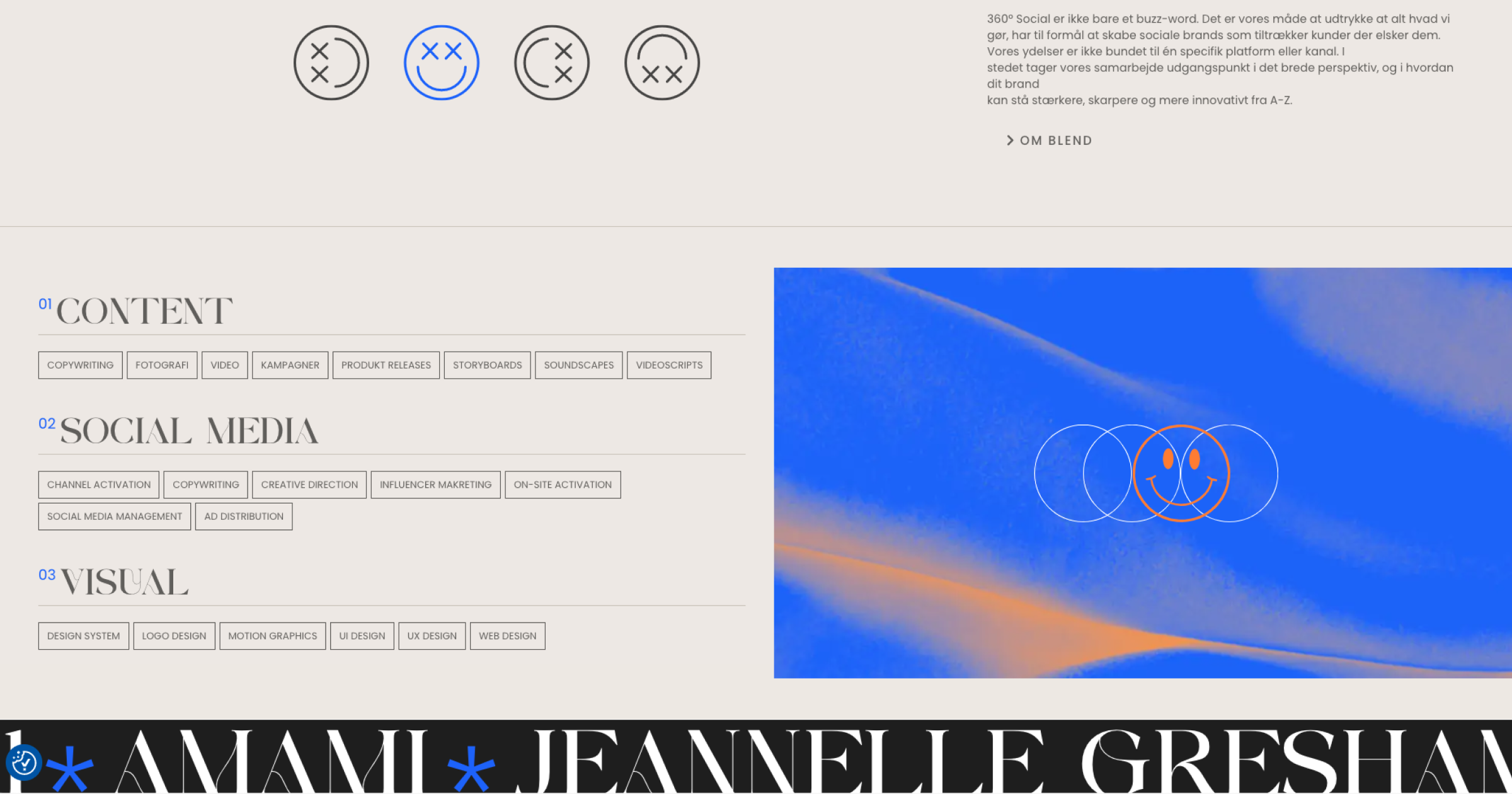 Looking Ahead: Blend Digital's Future with Elementor
Simon Ransby's work with Blend Digital clearly showcases the power of creativity and innovation in web design through Elementor. From the flexibility offered by Flexbox containers to the dynamic experiences he creates with motion effects, Simon's journey truly demonstrates the endless possibilities of Elementor.
As he looks to the future, Simon is thrilled about Elementor's potential in shaping the evolving landscape of web design. He's particularly intrigued by the prospects of crafting complex e-commerce setups, aiming to redefine the user experience in online shopping through his imaginative and innovative designs.
Simon's pioneering spirit, coupled with his dedication to redefining norms, serves as an inspiration for all Elementor users. As we follow his journey, we can't wait to see what boundaries he'll push next. Here's to the endless possibilities of web design with Elementor!
Visit the website of the month: https://blenddigital.dk/
Looking for fresh content?
Get articles and insights from our weekly newsletter.