What Is a Restaurant Website?
A restaurant website is another type of business website. It serves to promote a restaurant, offers information about it, its menu, prices, and location. 
The design can vary. Oftentimes it's either a modified one-page website with a long homepage that has numerous sections and several pages or, a very short homepage with an image and navigational menus to other pages. The colors follow the restaurant's theme and colors. 
Some restaurants offer additional services and information like catering, blogs, events, etc. The core elements, however, are the same for all websites. 
How to Create a Restaurant Website — Step-by-Step
To be able to create a restaurant website, you have to have certain tools ready. You have to create a WordPress account and get a hosting service. 
Restaurant Website Builder 
Make the process of creating a restaurant website easier, with great features like drag and drop, a visual editor and countless widgets, be sure to use Elementor — the best drag and drop website builder. 
Restaurant Website Templates 
To make the process of creating a restaurant website simpler, be sure to use a restaurant website template from numerous available sources. 
The Structure of a Restaurant Site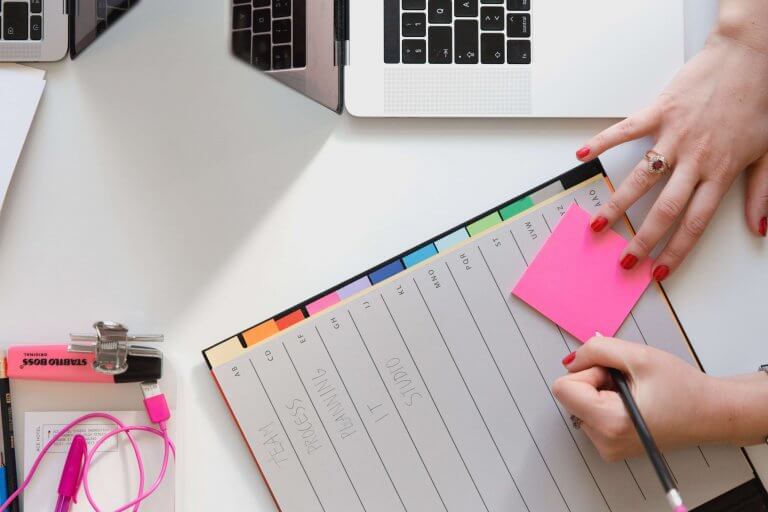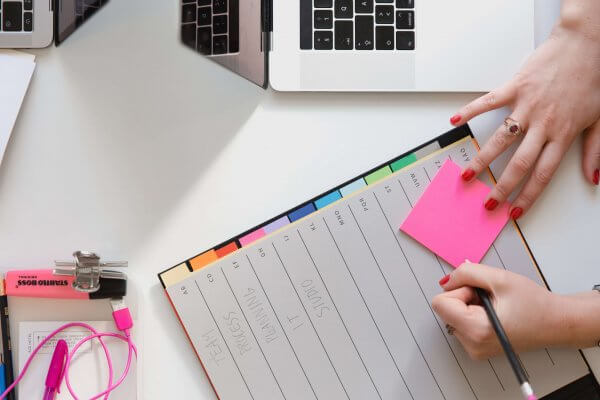 Homepage
The homepage of a restaurant website often shows an image of something delicious, or the venue itself. From there, you can add a header and a footer and sidebars for navigational purposes. Add animation to make the first impression a cheerful one. If it's relevant, use vibrant colors. 
Book Online
Nowadays, it's important to have this option, to book online. You could use a form for this specific task, with tailored fields, like the name, the phone number, the number of people, etc. Or you could use one of the many available plugins for this specific task. The booking page doesn't even have to be a page, it could be a simple popup.
Menu
The menu is an absolutely necessary element for a restaurant website. It allows the user to browse your menu and decide if they want whatever delicacies you are serving. Some websites offer a PDF file of the menu, we recommend putting effort in making this page and designing it so that it does not only provide information but creates a fun experience. 
Gallery 
The most important purpose of a gallery is to provide a view of the venue. Make sure you show the whole beauty of your restaurant. The tables, the bar, the different rooms, and other attractive features. In addition, you could add a gallery of events (you know, the seasonal holiday events), birthdays, etc. You could also add images of your food, but we recommend that you add those to the menu page. 
About
The 'About' page often gives uniqueness to a restaurant. It talks about its story, how it all started, and the people behind it. A well written about page can improve the atmosphere and the experience as a whole. 
Contacts
Apart from the general contact information like phone numbers and emails, we recommend that you add a map that will direct people to your venue. 
Mobile Responsiveness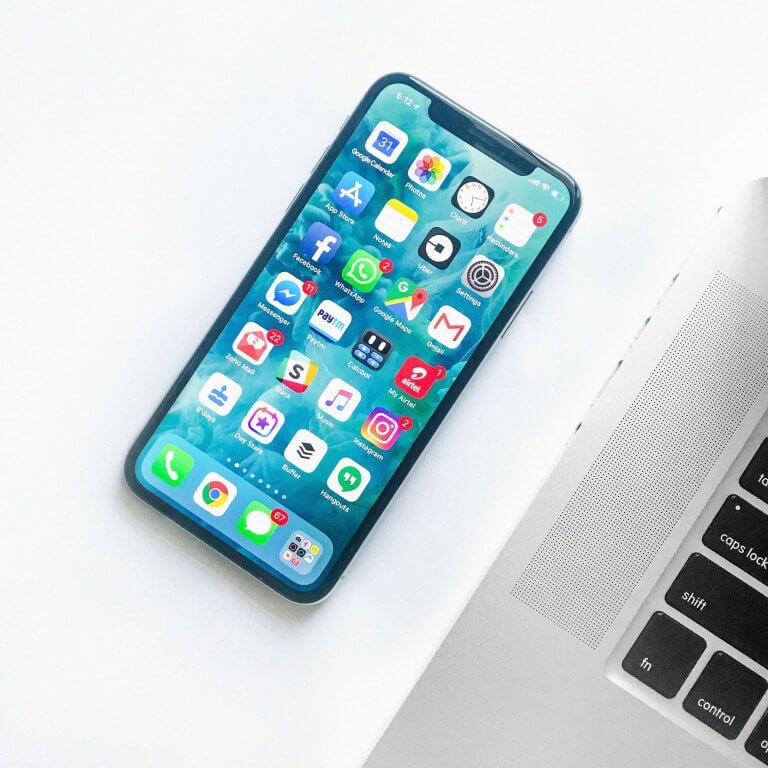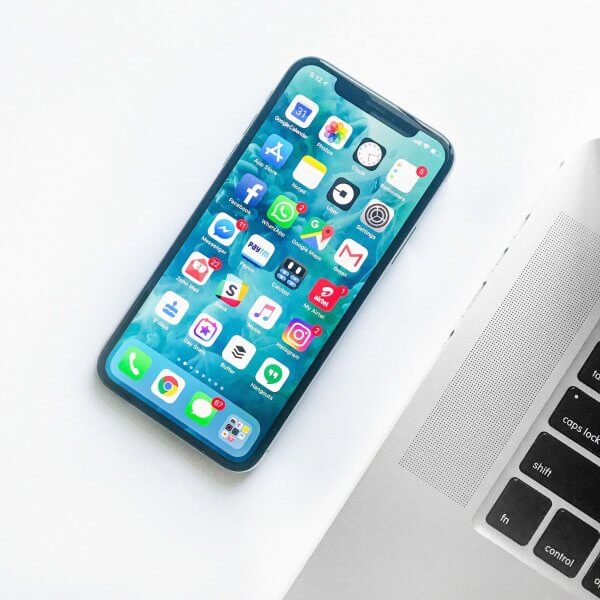 Mobile responsiveness is particularly important for a restaurant website. Imagine customers who decided to eat something out. Mind you, it's not that group that debates for a few days before they choose a place. It's a spontaneous group that wants to find something now. Someone or even a few of them take out their mobile phones, search online and find your beautiful website. Only, it's not a beautiful website. Everything is mushed in, the text is on top of the images, instead of a nice gallery, you have images on top of other images. They don't know if the prices are for the soup or the wine. What horror! To avoid this, you need to make sure that your website is optimized for the small mobile screen and that every element goes well with the other elements of the website. 
Tips for Building a Restaurant Website
Add customer reviews
Customer reviews go a long way in generating trust among first-time goers. Connect your Facebook, Yelp and Google reviews and make it easier for first-timers to come to you. 
Make sure that it's easy to find you 
Adding a map is essential to making sure that people find your place. This is especially true for a venue that hides behind buildings or is hard to find. 
Restaurant Website Examples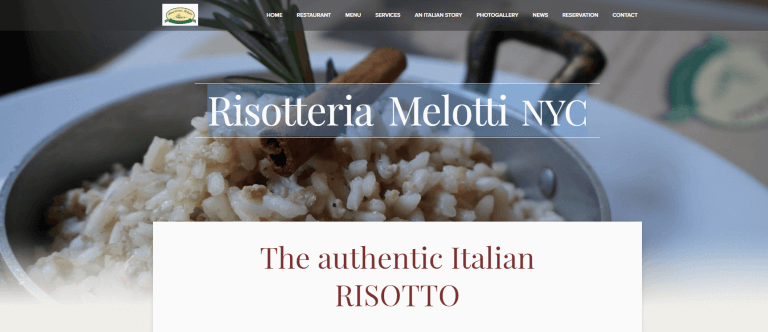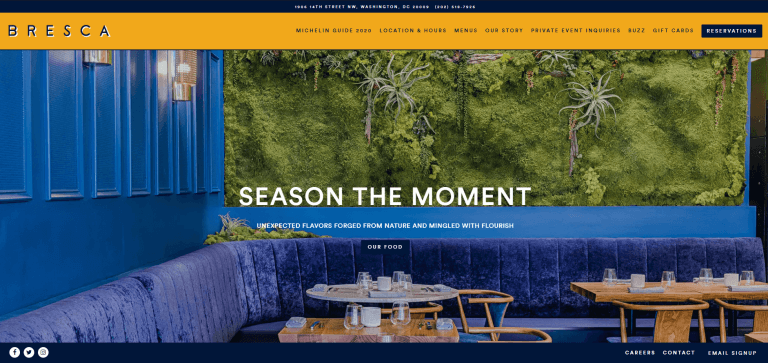 Creating a Restaurant Site in WordPress
Building a restaurant website is easy with the right tools. Restaurants can vary in their specifications, but their purpose is the same — sell delicious food in place with a great atmosphere. 
The websites, just like the restaurants, can vary in their design, color palette and number of pages, but they all have the same core.