Elementor 2.3.0 introduces several workflow improvements designed to speed up your processes, and includes a new widget that we think you'll love.
Introducing Finder (Ctrl/Cmd+E)
Meet Finder, a new search bar that pops up on click, giving you easy access to literally every area of your site – all from within one single window. These areas include the WordPress admin, the front end of your site, other pages and more.
With Finder, you'll be able to Edit different pages or templates, Create new pages, and Go To various Elementor or WordPress areas quicker than ever before.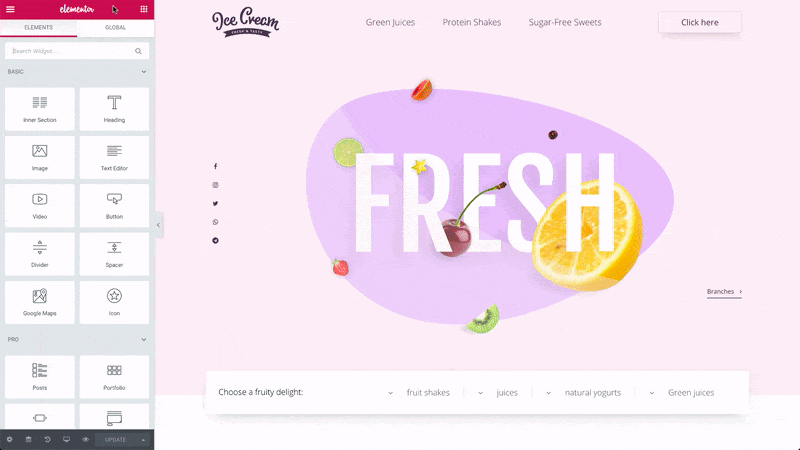 Press CTRL + E or CMD + E to open Finder, then start writing to search for either an existing page or template, or type Post, Page, etc. to quickly navigate to another area.
Learn more about Elementor Finder or Check out the release post.
---
Meet Keyboard Shortcuts (Ctrl/Cmd+?)
With all of the recent interface improvements we've made, including Elementor Finder and Navigator, some of our users wondered how to reach them quickly. We've added a new keyboard shortcut help window that pops out when you press CMD + ? (Mac) or CTRL + ? (Windows).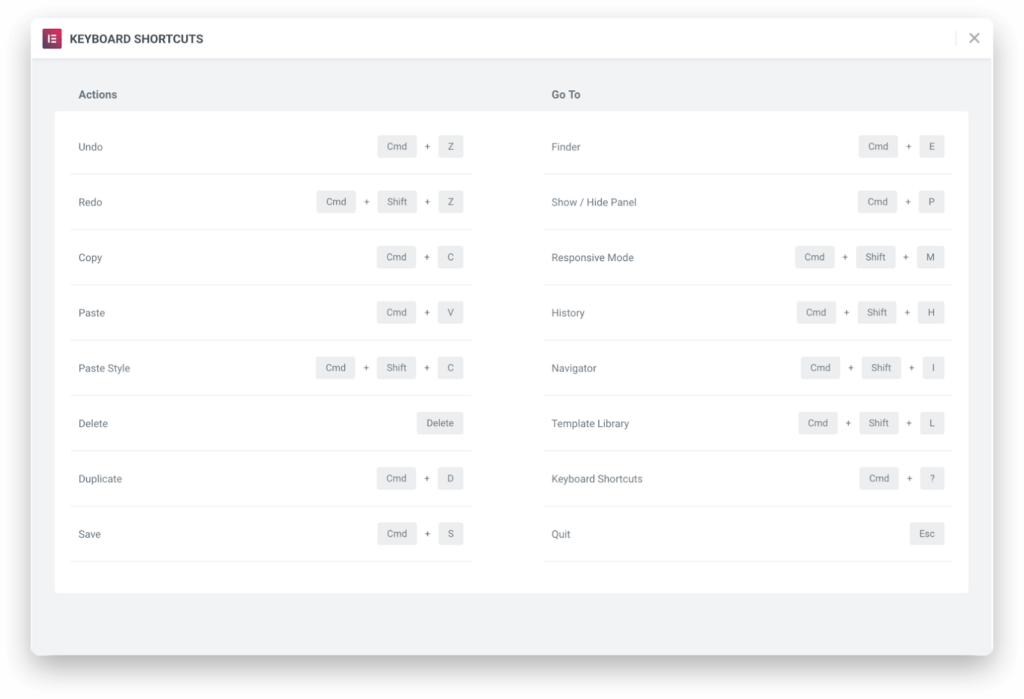 ---
Font Family Preview
To solve the difficult task of choosing a font from the thousands potentially available in our Font Family selection dropdowns, we have added the Font Family Preview feature.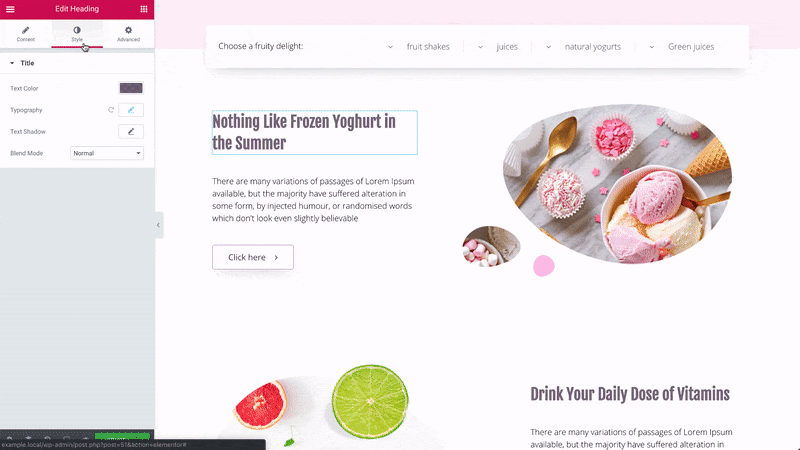 You can now preview fonts right in the selection box, making it easier to browse through the list and pick just the right font for your needs.
Learn more about the Font Family Preview
---
Star Rating Widget
The Star Rating widget lets you add star ratings to different elements of the page. The Star
Rating
widget can be used multiple times on a page, so you can rate and compare books, movies, recipes, gadgets, services, or virtually anything.