Elementor 3.7 Pro included Notes, a new collaborative tool that sits on top of Elementor and gives you and other WordPress users on the website the ability to access Notes Mode. With Notes, you can improve the way you communicate with your colleagues and clients by pinning Notes to elements in the Editor or in the Frontend, resulting in a better workflow and the ability to accelerate your website completion significantly. With Notes mode turned on, you can create a new Note, mention colleagues and/or clients, reply to Notes and resolve, making your communications about the website fully contextual.
Additionally, an email with a direct link to each Note is automatically sent to users mentioned in a Note, or any time there is an activity on a Note, including new comments or when it is resolved.
To improve your workflow with all relevant stakeholders, you can provide access to Notes to any user, regardless of their permission level, even if they don't have Elementor editing privileges, by enabling the Notes feature on their individual WordPress User.
Notes mode can be accessed from a number of locations, including:
Elementor's Hamburger Menu from the Editor Panel
Using the Keyboard shortcut Shift+C while in the editor for Mac and PC users
By clicking the "Notes" icon in the top WordPress bar when viewing the website's frontend as a logged-in user, this is also the only access point for Users with no Elementor editing privileges.
How You Can Use Notes
There are many benefits to using Notes to improve communication and provide contextual feedback, below are four examples of how you can use Notes:
Collaborate with Others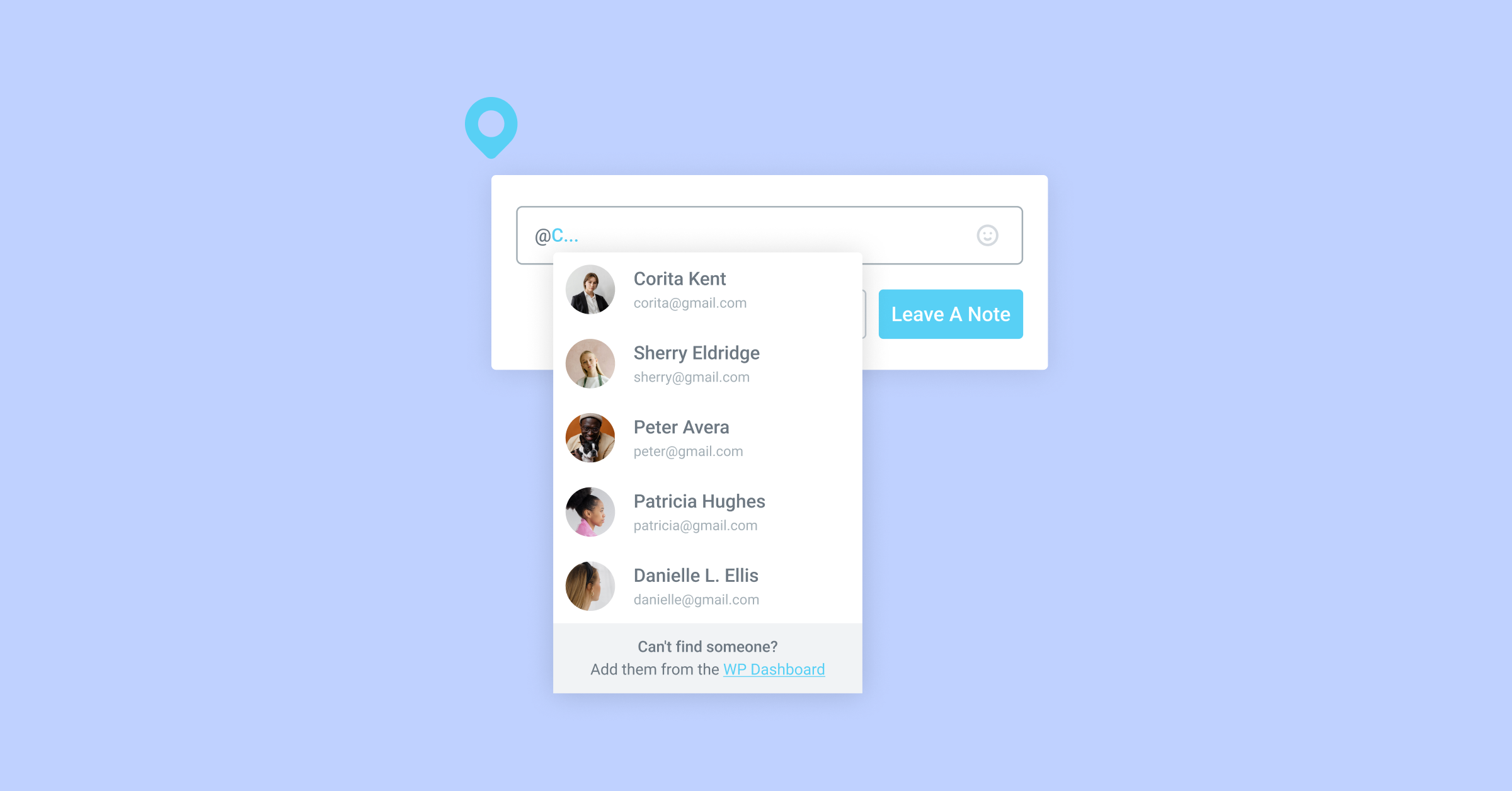 Create a Note to collaborate with other stakeholders, including clients, designers, developers, content writers, SEO managers, and more. With Notes, you can provide feedback, or effectively delegate tasks by mentioning the relevant stakeholder, with the @ symbol.
To improve your collaboration efforts and ensure stakeholders are aware of Notes you assigned to them, there is also a visual indication, marked with an eye icon, that displays who has seen each Note.
Leave Yourself Reminders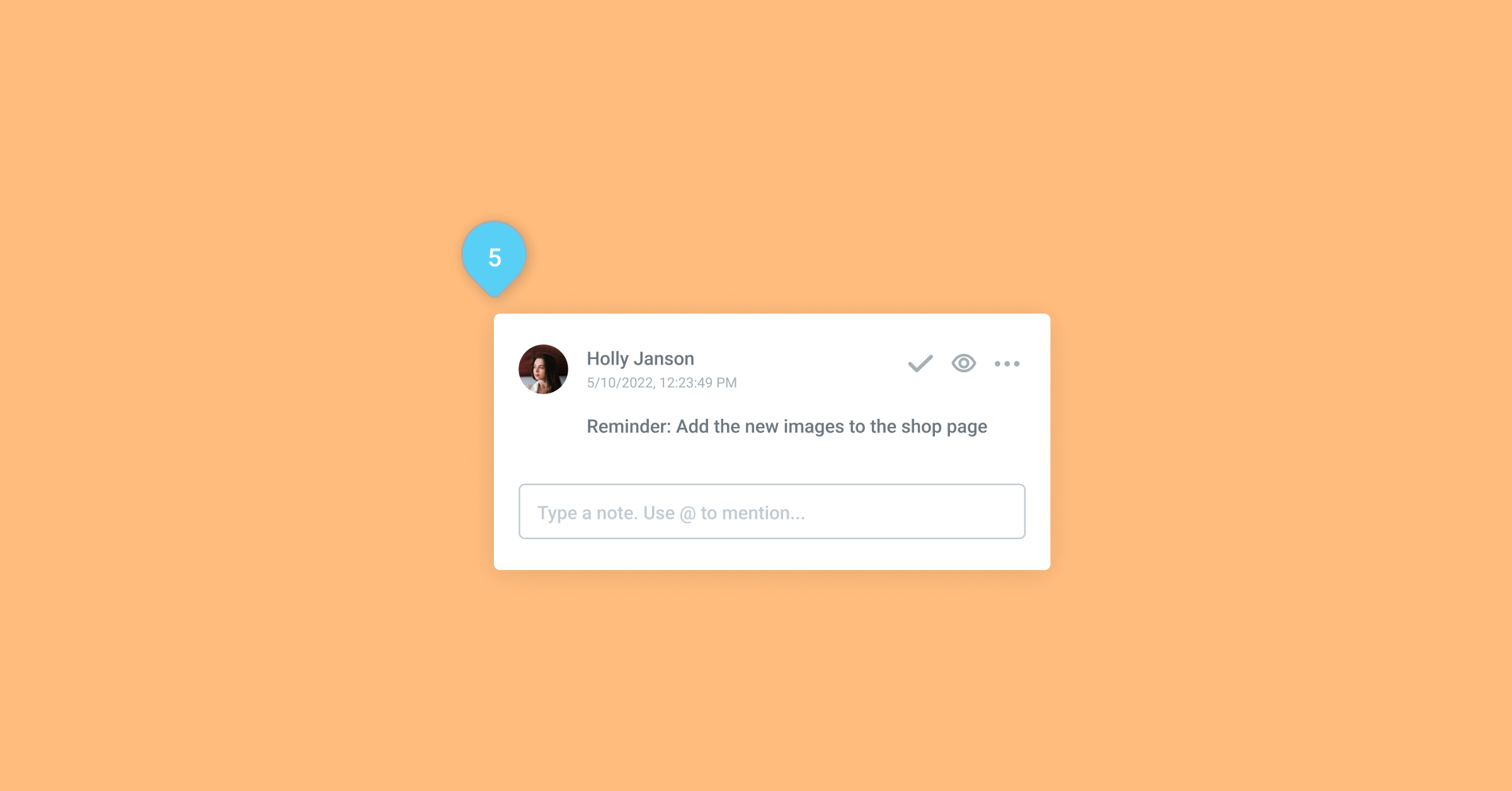 Place Notes on elements or placeholders that you know you want to review or address later. Since you can pin the Note to specific locations, it makes it easier to leave yourself contextual reminders that you can make sense of, even days later. For example, you may want to revisit a certain heading or image before going live with your website, by leaving yourself a Note, you can be sure to remember to revisit it before publishing.
Review Comments and Get a High-Level Status Check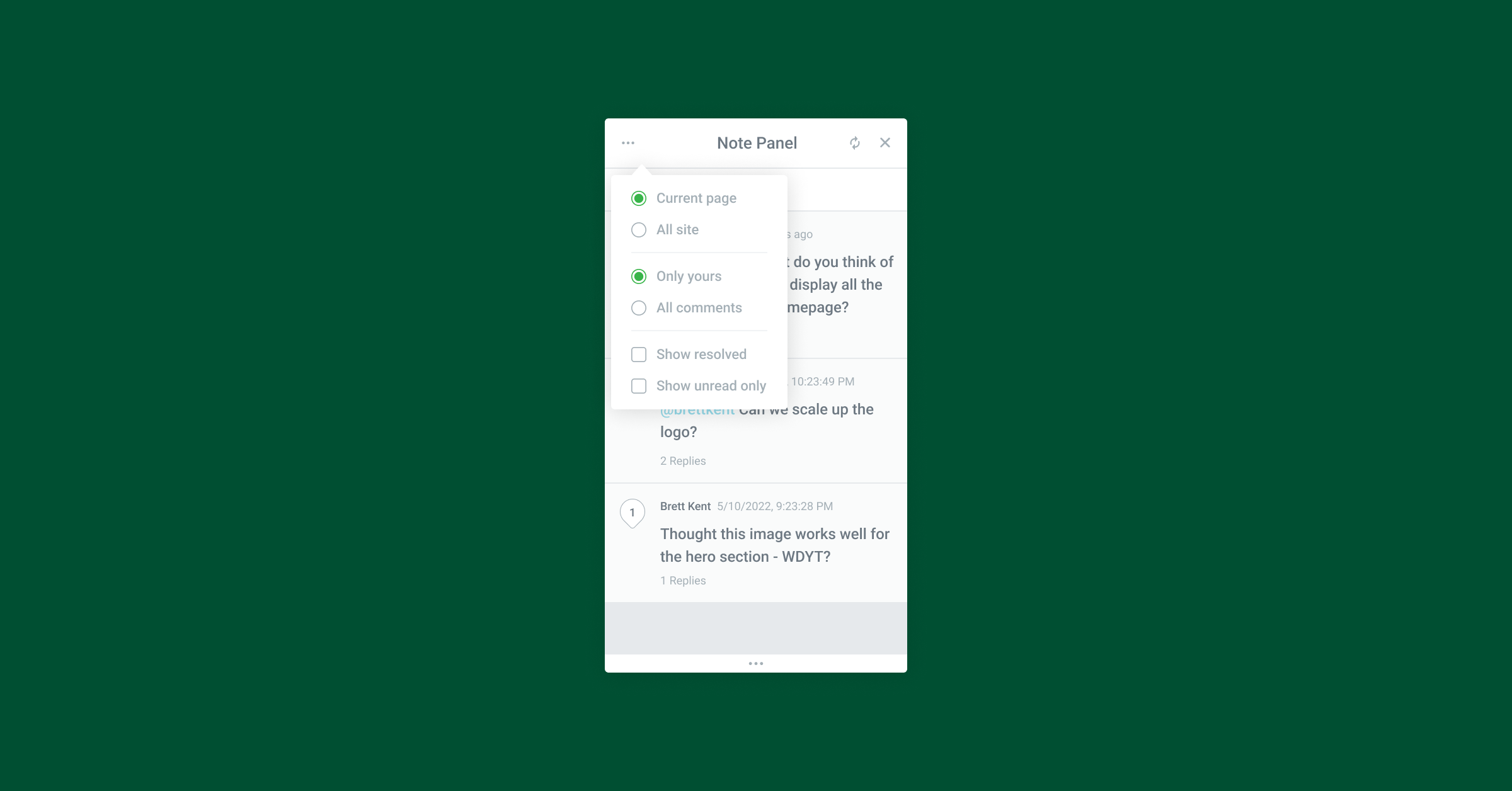 Leverage the filters on the Notes Panel to view the Notes left on a page, distinguish between those that have been resolved, and identify Notes that were assigned to you. Additionally, with the Notes Panel you can get an overview of all the Notes left on the website, to get a high-level overview of where things stand, and which Notes still need to be resolved. From the Notes Panel, you will also be able to navigate to the different pages that have a Note on them.
Leave Instructions for Clients or Collect Feedback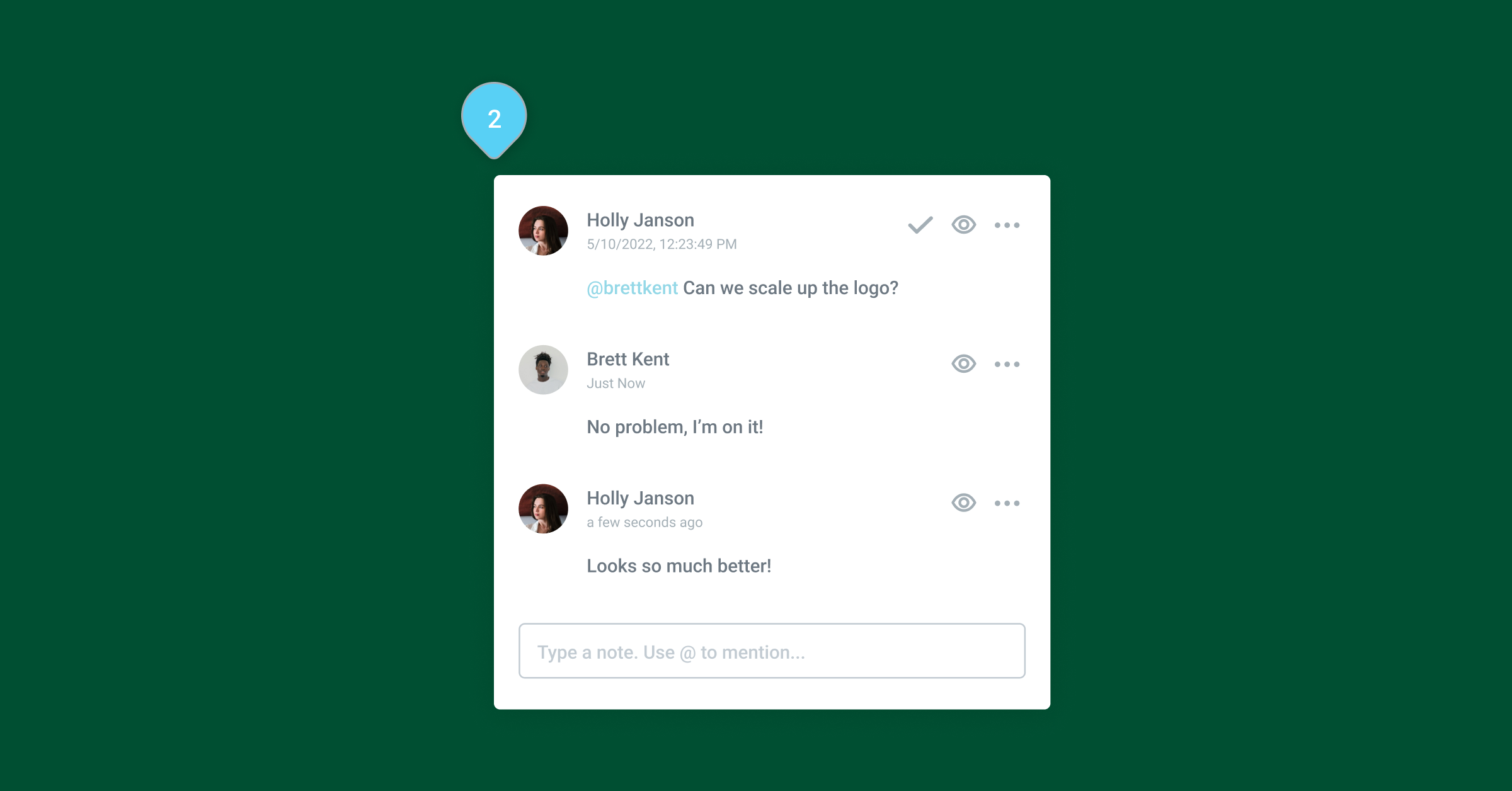 Leave Notes for your clients on the website, to ask them questions, request feedback, or provide them with instructions on how to review the website. You can also leverage Notes to leave your clients dedicated instructions, and guide them on how they can manage or make changes to their website on their own, so they don't need to reach out to you for small changes. 
Take Your Collaborative Efforts to the Next Level
Next time you want to review a website with your colleagues, provide feedback or collect feedback from a client, instead of scheduling numerous time-consuming meetings, calls, or sending multiple emails trying to convey a message, place your communication in a Note. With Notes, you not only save valuable time, but you also create a more efficient, professional, and pleasant environment for anyone you work with. 
Try it out with Elementor Pro 3.7, and let us know how Notes will change your working process in the comments below.
Looking for fresh content?
Get articles and insights from our weekly newsletter.