Intro
In 2022, Elementor exceeded the 12 million users mark, making Elementor active on close to 8% of the world's internet. During the past years, Elementor has been used to create a multitude of different types of websites, from portfolios, to blogs, to agencies, and E-Commerce stores. Over this time, Elementor has also grown a robust eco-system of third party addons that enhance Elementor's capabilities. The result is, that you can achieve nearly any type of website design you can imagine.
In our special Live Show event, we started by discussing the foundations we've set in 2022 that will facilitate our future growth in 2023 and beyond. We introduced new key members of the various Elementor communities who are there to help you in everything you may need. Finally, we ended the Roadmap Event by sharing what we will be focused on in 2023 at a high level: Hosting features, enhancing Core functionalities, improving Performance, extending our E-Commerce and Marketing tools, and adding more Advanced Editing Capabilities. 
During this event, we also shared our first public quarterly roadmap, you can visit it any time and make feature requests here.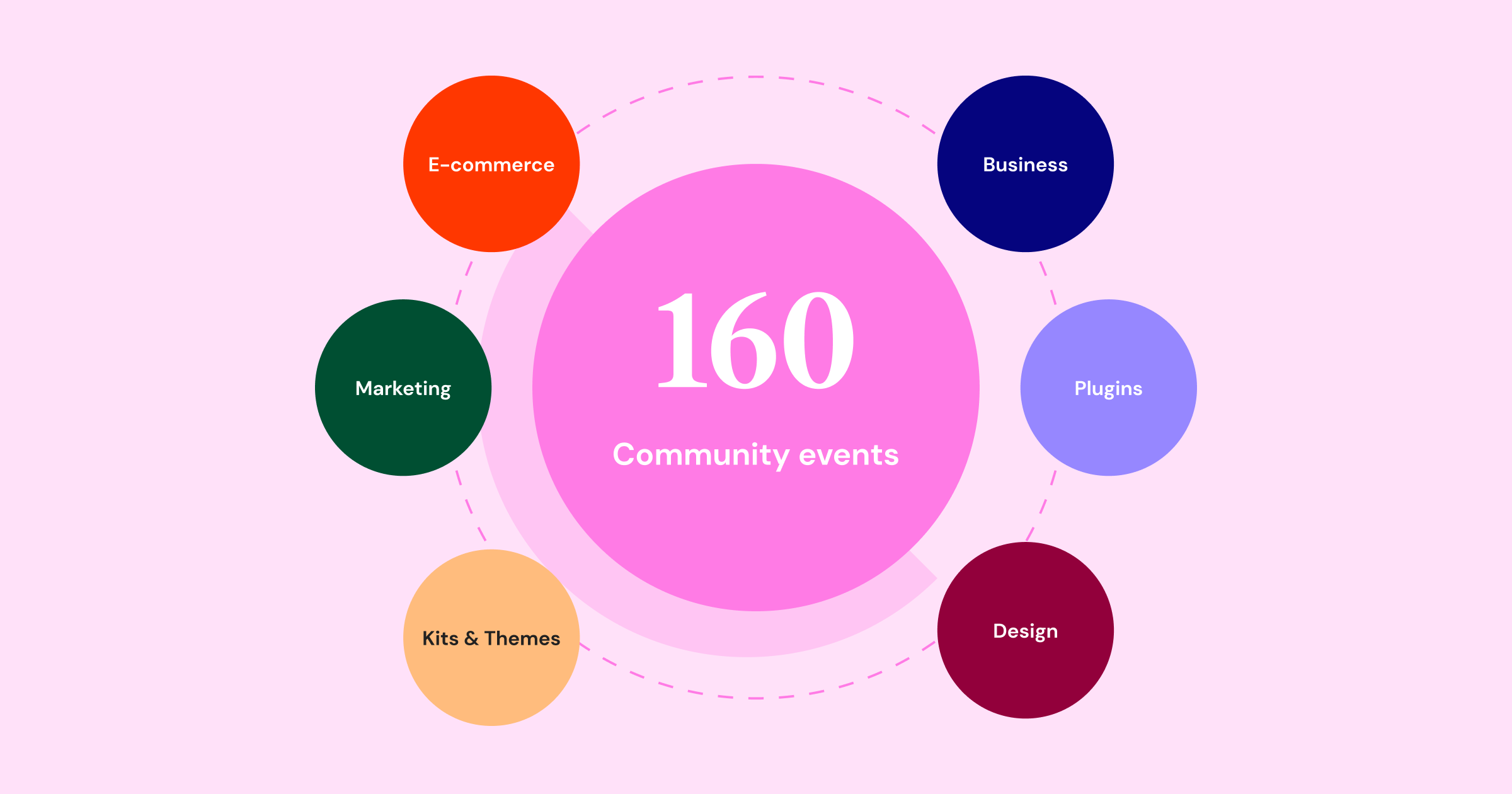 Elementor's Communities
Elementor has active and engaged communities, hosted in various channels and locations. Starting this year, Elementor will become even more active in its communities and has assigned dedicated team members to take part in the conversation, and be a point  of contact for you to reach out to, when needed. You can watch this segment here. 
Elementor Global Community – Ashley Whitehair, an Elementor expert, who has been building websites since 2004, and part of Elementor since 2021, has taken on a new role as the Global Community Content Manager.
Elementor on GitHub – Nicholas Zein, who began his career as a web creator in 2007, and was previously a moderator in the Global Elementor Community, as the new Developers Community Manager on GitHub.
Elementor Addons – Verdi Heinz, who built his first HTML website in 1995, and has been part of the Elementor Community since around 2017, has been appointed as Head as Developer Partners, and will be the focal point regarding anything developer related.
Elementor & WordPress – Miriam Schwab, who has been building WordPress websites since 2007, has spoken at and has organized WordCamp events, and Co-Founded Strattic that has been acquired by Elementor in 2022, has taken on a new role as Head of WordPress Relations, to extending our contribution to WordPress further.
Elementor's Customer Experience in the Community – Igor Elez, who has been building websites since 2010, and has been part of Elementor as a Tier 2 Customer Experience Engineer since 2020 will be taking a more active role in the Community and on Social Media to assist you with challenges regarding Customer Experience.
Elementor's Show Off Competition
During the Live Show event, we reviewed again the winning websites from the previous Show Off Competition. We were incredibly impressed by the websites web creators have built using Elementor, and continue to be amazed every day. At this event, we also launched our new Show Off page on our website, and Instagram @elementor_showoff, where you can submit your best work, We want to put the spotlight on you, and urge you to share your best designs with us – we will be picking a website of the month every month, and have already began collecting submissions for the next Show Off competition in 2023.
Product Focus
In 2023, we have 5 main areas of focus: Hosting, Core, Performance, E-Commerce & Marketing, and Advanced Editing Capabilities. You can watch this segment here.
Hosting – Elementor WordPress Hosting (formerly Elementor Cloud), officially launched in February 2022. During the past year, we had countless conversations with users who have built their websites using Elementor WordPress Hosting, with some users building websites that generate more than 6.5 million visitors in traffic each month. The users we spoke to expressed that our solution provided them with a viable alternative to other hosting providers.

As a result, we will be expanding our hosting features in 2023 to include staging, cloning, multi-site subscriptions, email, and a migration tool. As part of that, we will also be introducing new plans on January 30th.

Core – As Elementor has been around for over 6 years, with over 100 releases, not all the features and widgets have the same depth of functionality as the requirements and needs 6 years ago are vastly different from what they are today. In 2023, we will be focusing on enhancing existing features, aligning functionality and usability of all features, introducing new features to cover missing functionalities, rearranging element tabs for consistency, improving the user experience, navigation, and orientation.

Performance – Enabling you with the ability to create websites that load fast and receive high scores on Google's Web Vital Scores is a top priority for us. As a result, we partnered with Chrome to identify areas of opportunity together. Elementor utilized Google tools including the Chrome User Experience Report and Core Web Vitals Technology Report, while receiving technical consultation from a Chrome expert. We've already introduced a variety of improvements in 2022, but will continue to do so in 2023.

E-Commerce & Marketing – To quote our CEO – Yoni Luksenberg "Stop Building Websites, Build Businesses." We build websites, not to have just another website out, we build them to generate awareness, to increase sales, to collect more leads. And so – throughout the years we introduced E-Commerce and Marketing tools for you to build businesses – including the WooCommerce Builder, the Form Builder, Popup Builder, Landing Page Builder, and continuously enhanced them. In 2023, we will enhance these capabilities to enable you to build better businesses – boost sales and increase conversions.

Advanced Editing Capabilities – Following the foundational updates we made in 2022, we have gone full force into providing Advanced Editing Capabilities. During this event, we shared our first quarterly roadmap that is focused on Containers, Nested Elements, and Loop Builder. The upcoming quarter is packed with exciting new features with the Mega Menu already in development, Loop Carousel already out in beta of Elementor Pro 3.11, and many more exciting features. We also gave you a sneak peek of the new user interface we are working on, which is being built in REACT. This will be our first step towards the next generation of Elementor, with better performance, better technologies, and more innovation.

That's a Wrap for Now, See you Next Quarter
As we conclude our first ever Roadmap event, we would like to remind you – that you can always check out our public roadmap on our website. We would like to continue having these events, and will continue having these on a quarterly basis.
We'd love to hear your thoughts, and see you next time.
Looking for fresh content?
Get articles and insights from our weekly newsletter.