What Is an Ecommerce Website?
Maybe you are a tailor who wants to sell tailored clothes; maybe you are a toymaker, who wants to sell children's toys; or, maybe, it's your thoughts, packaged in a nice little book, that you want to sell. Whatever it is you want to sell, what better way is there to do it than an ecommerce website.
An ecommerce website will let you reach millions of people from the comfort of your office or even your apartment. An ecommerce website is essentially an online store, where you provide a product or a service for other people to purchase.
Creating an ecommerce website isn't difficult, the structure and design of such a website, however, require a little more understanding.
How to Create an Ecommerce Website in WordPress
Unlike a content-centric website like the photography website or a personal website, where your main objective is to showcase your work, an ecommerce website requires a more marketing-centric approach. An ecommerce website has to be able to funnel the user towards a purchase. Luckily, there are several techniques that can help you do that. To create an ecommerce website, you will require a working WordPress account, complete with a hosting plan.
Ecommerce Website Builder
In addition to the basics, we recommend that you choose an ecommerce website builder like Elementor, which works closely and seamlessly with WooCommerce, the most popular ecommerce platform on the web.
Ecommerce Website Templates
There are numerous ecommerce templates available out there including Elementor templates.
The Structure of an Ecommerce Site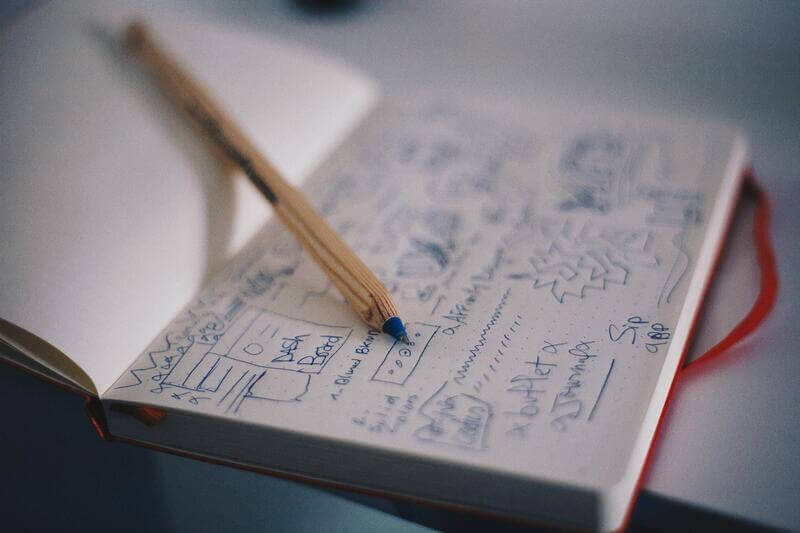 While ecommerce websites come in different forms, they all have the same core.
Homepage
The homepage is your starting position. Here you have a wide variety of approaches that you could choose. You could put everything on one page, or you could organize it into submenus. We recommend that at the very least, however, you'll have these sections (or pages) easy to navigate to:
Pricing
Add a pricing page with a list of your products and their prices. This could be in grid form, with images or any other design. To avoid any confusion, make sure that the pricing page is clear. There is something off-putting about an ecommerce website that has no prices and which requires initiating contact to get a quote.
Cart
Every ecommerce website requires to have a cart page. This is where all transactions finalize. In terms of design, it is fairly straight forward, the main objective is to show the chosen product, the price, and the shipment information and allow the users to confirm their choice.
Shop
The shop page is best for when you have numerous products to offer. In essence, it expands on the pricing page by adding all the products to one place with a simple way to filter them, for better user experience.
About
While this won't affect your sales directly, we do believe that having a small section where you talk about yourself, your company and the story behind it, is always good as it builds trust with users.
Contacts
Giving users the opportunity to contact you is always welcome, however, for an ecommerce website, it's essential and necessary, doubly so if you have a physical store with a physical address to which you want to direct users.
About the Product
If your product requires some know-how to operate, then it would be a great idea to add a "how it works" page or section, explaining a little more about the product. It could include demos, or even a sample, if applicable.
Recommended Widgets and Features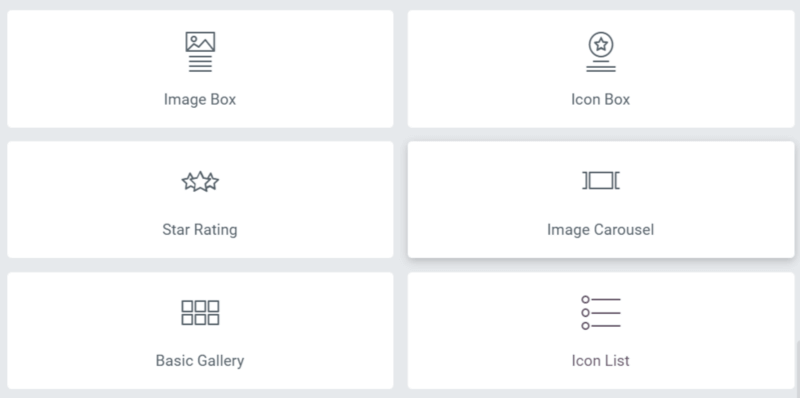 The Popup Builder
This widget is especially useful if you have time-limited discounts or if you want to sign users to a newsletter. A well-placed popup can do wonders. It immediately draws the user's attention to a single area, where a clear, well-crafted message can entice the user to perform the desired action.
The Slider Widget
Do you want to have a nice little section where you'll have a window in its center with changeable images? Say no more. That's what the Slider Widget is for. It allows for a more versatile display of images in a fixed place, saving you space, adding interactivity and easy navigation.
The Testimonials Carousel
With this widget, you can show the world all the good things people have to say about you and your work. Connect it to the desired service, make it look fancy, and you have a recipe for an amazing trust-building element.
The Flipbox Widget
Another great widget that adds interactivity, clarity and saves space is the Flipbox Widget. Just imagine this — a box with an image of the product on it, which, when you hover over it, flips to show more info and a call to action button. Great, isn't it?
Pro Gallery
This widget depends on the type of product you are selling, and may not be applicable to every ecommerce website, but, the Pro Gallery is a great widget for when you need to show lots of images of your product (like clothes, books, toys, etc.)
Advanced Form Fields
A Form Field will let you gather information from your users, namely, their contact details which in turn will help you launch a successful email marketing campaign.
The Counter Widget
The Counter Widget is exceptionally great for creating a sense of urgency during sales and other discounts, to give your users that friendly little nudge towards buying your product.
Mobile Responsiveness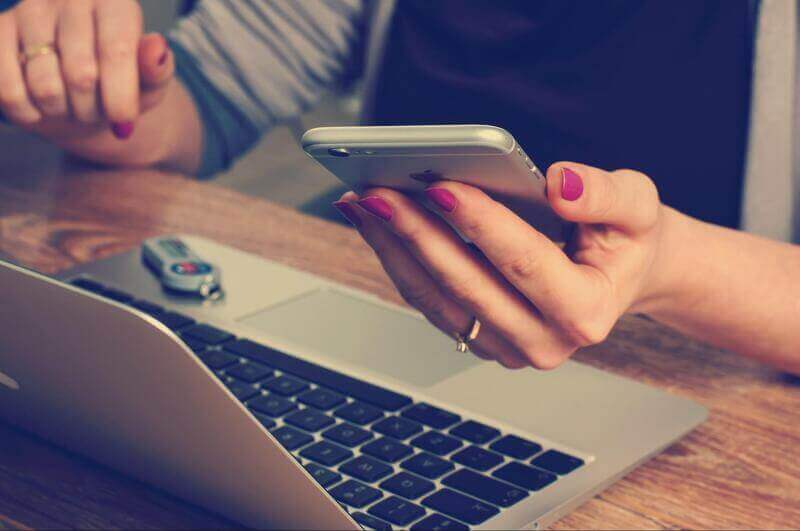 With the hectic life, we lead, having dedicated time for shopping physically or on a computer isn't always possible. Most users who want to buy something access an ecommerce website through their phones. To meet the high demand of mobile users, it is paramount that an ecommerce website is optimized for mobile phones and tablets.
A good ecommerce website will take into consideration the way the design of the page changes when it is compressed into a tiny mobile screen or the fact that certain features and effects, like the "hover" effect, won't work on mobile devices and create alternative design options, or optimize the existing ones.
Furthermore, the loading time of a website on a phone, which oftentimes has a worse connection than a home or an office computer, and as such, requires better optimization in terms of image sizes and caching.
Tips for Building an Ecommerce Website
Categories and filters
Having an easily navigatable store is absolutely necessary for a successful online store. This requires some planning beforehand. When you upload your different products, makes sure to tag and categorize them correctly, so that when a user looks for something specific, like a green, v-neck shirt, they'll be offered the right product.
Newsletter
We recommend that you use an email marketing system to create a newsletter or notify your subscribers with important info. It's the best way to retain your old customers and get new ones.
Customer support
Whatever your product is, it is paramount that your customers have a way to contact you for support, be it product-related, shipment related or payment related.
Adding other languages
In the past it may have been difficult to add additional languages to your website, today, however, it's much easier. There are quite a few auto-translator plugins for WordPress available, which allow you to easily translate your pages to other languages and reach a broader spectrum of audiences. WPML is one such plugin.
Ecommerce Website FAQ
How to make sure people find my website?
Apart from the direct, paid marketing ads, there are also other techniques that enable you like blog writing, SEO optimization, and social engagement.
What ecommerce platform to choose?
There are many ecommerce platforms out there, the biggest two, however, are WooCommerce and Shopify. Each has strengths and weaknesses, and the choice between them really depends on several factors like your tech-savviness, available resources and time and customization requirements. We have a great tutorial available here.
Ecommerce Website Examples
Here we've gathered some great examples of ecommerce websites. Take a look and maybe they'll inspire you in ways you never realized.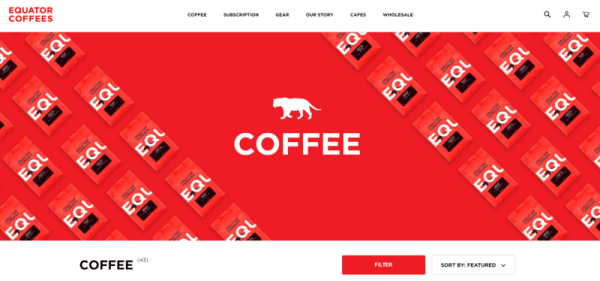 Creating an Ecommerce Site
An eCommerce website, also known as an online store, is a great way to sell your product online. It enables you to reach millions of people with ease. It is not difficult to create given the many available eCommerce platforms. Creating and customizing the pages is equally easy with available gorgeous templates.
Elementor is here to help you with widgets that offer almost unlimited control over your website's different elements, and, what's more, it does so with extreme ease.