The Support tab provides helpful links to get support.

Tutorials
Click Start Studying to go to the Elementor Youtube channel. There you will find many videos and playlists to help you learn any aspect of using Elementor.
Elementor Community
Join the discussion and learn from fellow Elementor site creators on our official Facebook group
Email Support
Encountered an issue, bug or error? Find a solution in our extensive document library or submit a ticket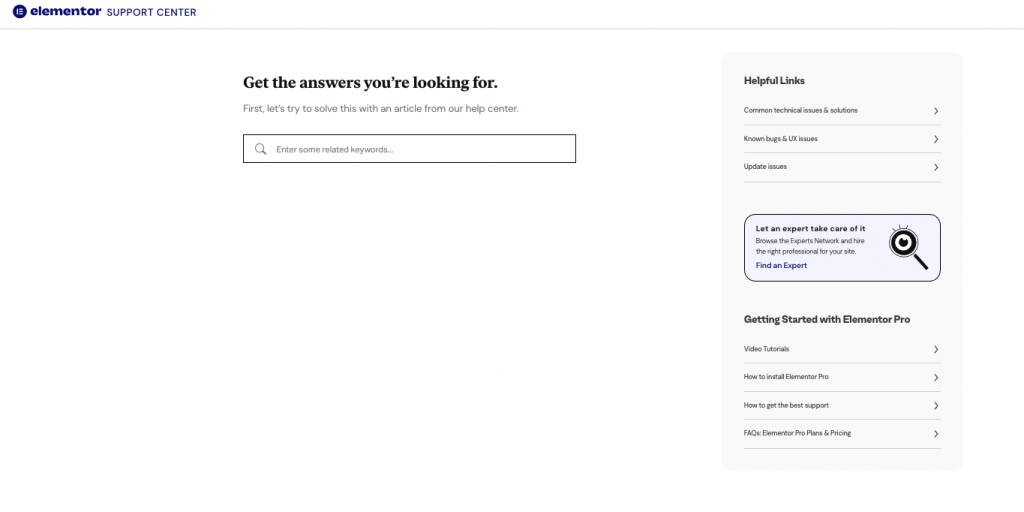 Important: If you are a Hosted Elementor Website subscriber, please click here as it contains more relevant information about your dashboard.