Essential Addons was developed by WPDeveloper, a dedicated marketplace for WordPress plugins, themes, and subsystems. Their primary focus is on stellar user experience. As such, WPDeveloper strives to make the delivery and maintenance of WordPress plugins as easy as possible for both plugin developers and users.
In this interview, we discuss how Essential Addons came to be, their latest widgets, and their plans for the future.
Please provide a brief background about Essential Addons.
Back when Elementor was released, we were one of the first to believe this page builder would revolutionize web designing on WordPress. We loved it from the start and saw the potential that Elementor can offer for WordPress users. Since we already had experience with page builders, we decided to dive in and help people do more with Elementor without coding. Essential Addons for Elementor started as free plugins. From the beginning, we have created the widgets that were much needed in Elementor and what users were asking.
What sets you apart from other Elementor addons?
Essential Addons for Elementor is the most used Elementor addon, and that's for a number of reasons. We are constantly trying to enhance our user's experience, and we have improved our query optimization and widget control to make it the fastest loading addons for Elementor.
We have dedicated development and support teams for Essential Addons. We are constantly working hard consistently to improve and develop our widgets and introduce new features and updates requested by the community.
We also have detailed and organized step-by-step documentation, video walkthroughs, and tutorial blogs for every feature.
To put it in a nutshell: making it easier for web creators to build stunning pages with Elementor is at the heart of everything we do. What sets us apart is how we listen to our community and work hard to give them what they want.
Please elaborate on how Essential Addons compliments Elementor?
With almost 90 widgets and extensions for Elementor, Essential Addons offers even more functionalities to the Elementor core plugin. Our goal is to make web building in Elementor even more fun and enjoyable for everyone and give them an unparalleled experience with faster speed, unique and creative addons.
Do you have other ways you contribute to the Elementor ecosystem?
Since we love Elementor, we try to contribute to the ecosystem as much as possible. We introduced Elementor to our WordPress community in Bangladesh. Since 2017, we have been actively helping our local community to learn more about Elementor, and have even inspired others to use and develop Elementor. Interestingly, if you look at the 800 Elementor addons, many of those are made in Bangladesh.
Besides that, we are the very first ones when it comes to Elementor Meetup chapters, and we have successfully organized several Elementor meetups in Dhaka as well. We always try to represent Elementor to our global network wherever we go.
What does your 2022 roadmap look like?
We have just released Essential Addons 5.0 and introduced five brand-new advanced widgets and extensions. We have tried to fill the gaps that users were looking for and released widgets like Interactive Circle, Advanced Search, and Scroll to top. Also, we launched the Cross-domain copy paste option as an extension, which can be used anywhere to make page building faster than ever before.
In 2022, we have piles of exciting plans that we will be working on for Elementor users. At the same time, we will constantly improve the existing widgets and make elements more dynamic. Also, as always, we will keep listening to our users and provide what they will be searching for.
Which one of your widgets/extensions do you feel has been a game-changer, and why?
It's tough to name just one widget, of course. As we were one of the first addons for Elementor, several widgets were game-changing when they were first introduced to the community.
For instance, Advanced Data Table, Content Protection, Instagram Feed, Smart Post List had created quite a stir among Elementor users and those are some of the most popular widgets among our users.
Other than that, we have also introduced several advanced widgets for creating documentation or knowledge base and tried to add even more form styler widgets and the existing ones from Elementor.
Please share some numbers with us. How many active installs do you have? How many widgets & extensions do you currently offer? How many paying customers do you have?
As of now, we have over 80 exclusive widgets and extensions that more than 1 million happy users use. However, what's truly astounding is how rapidly we have grown since the beginning of our journey back in 2017. Every few months, we'd unlock a new milestone, and it's all thanks to the incredible love and support our community has shown us.
Where do you see yourselves in 5 years?
As we mentioned earlier, we believe in Elementor and love this ecosystem. We will revolve around how Elementor and WordPress grow in the future.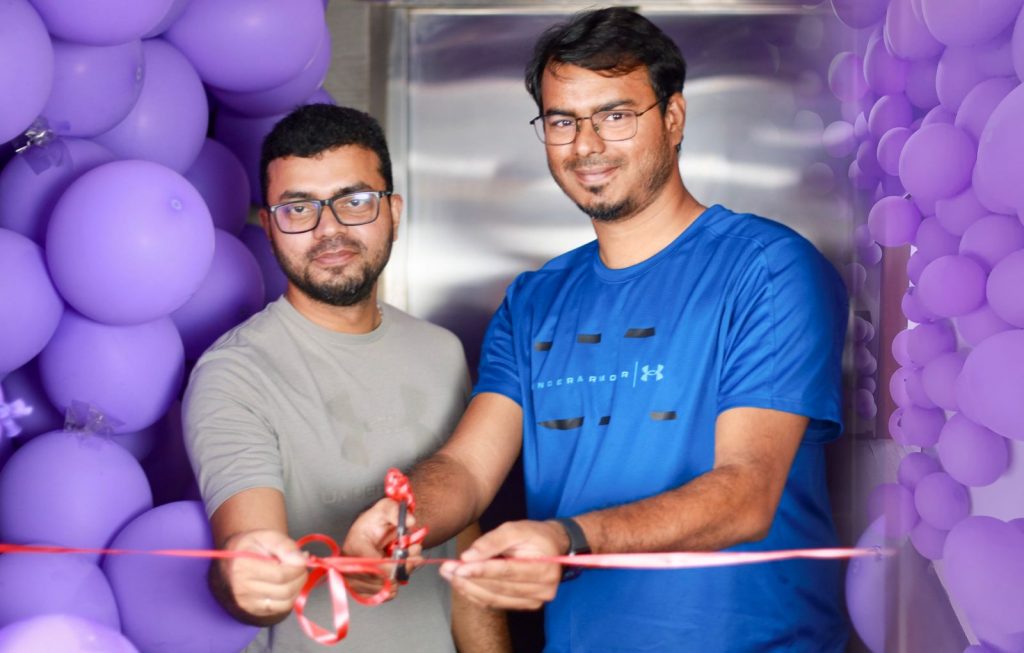 What piece of advice do you have for web creators?
Well, to web creators or specifically to Elementor users, we would like to suggest looking around, evaluating the workflow and how you are using Elementor. Elementor has evolved so much in recent times. If you are using it right, you have the most powerful tool in hand to build websites faster, improve your web-building experience and increase productivity for your whole team.
The theme builder of Elementor has so many advanced features that can help build a complete website with Elementor.
Is there anything else you would like to share with us about Elementor?
"Elementor is surely a game-changer for WordPress and we can only hope for the best so the web creators can always rely on the tool while building millions of their websites and businesses. As Elementor evolves, we believe it will offer the best for the users."
Wrapping Up
As one of the oldest and most popular addon plugins for Elementor, Essential Addons has a lot to give. They offer more than 80 widgets for Elementor such as Advanced Data Table, Content Protection, Instagram Feed, Smart Post List, widgets for creating documentation, or a knowledge base.
What's even better, you can style each widget exactly the way you want thanks to extensive customization options. Start with the free version of Essential Addons to see the widgets in action and upgrade to the premium package when you're ready for more.
Do you have an Elementor Addon? Sign up here to keep up with our latest product announcements.
Looking for fresh content?
Get articles and insights from our weekly newsletter.