Excitement and energy were high at WordCamp Asia, the first flagship WordCamp event held in Bangkok. As an attendee, I had the privilege of meeting Elementor enthusiasts worldwide, from hobbyists to professional users to third-party developers. It was an excellent opportunity to connect with like-minded professionals and share insights into the world of WordPress.
What is WordCamp Asia?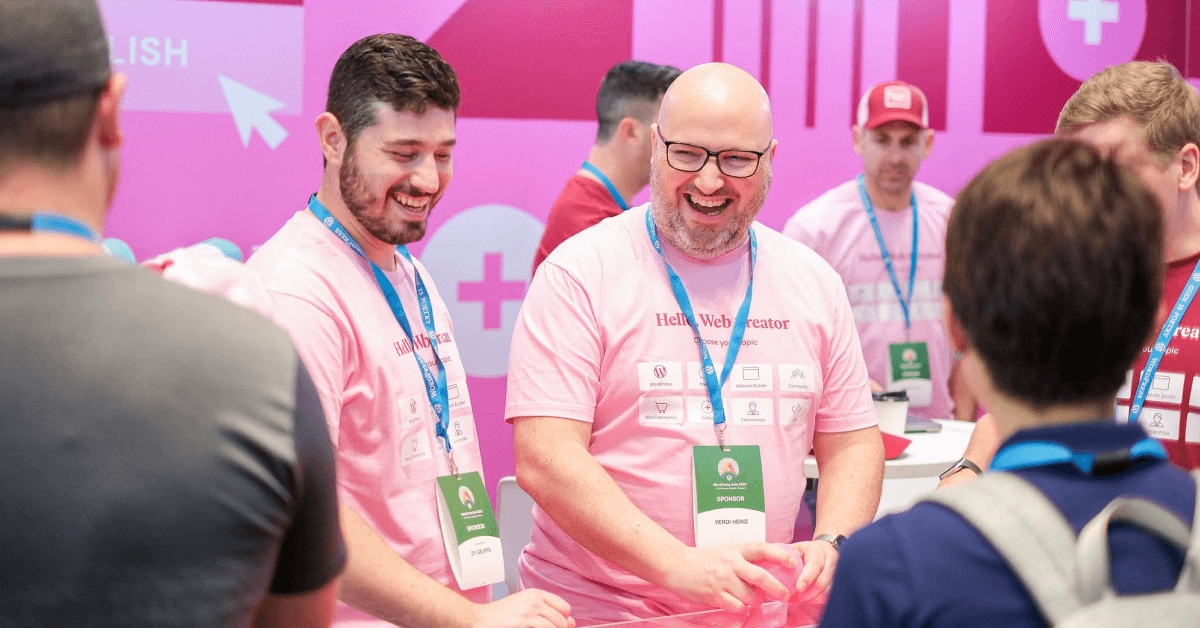 WordCamp Asia is the latest addition to the flagship WordCamp series. Bangkok was chosen as the host city for WordCamp Asia due to its central location in Asia, its accessibility, landmarks, delicious cuisine, and friendly locals. The first WordCamp Asia took place from 17 to 19 February 2023.
WordCamp Asia was a resounding success, with over a thousand attendees both in person and online. The event featured 60 speakers, 53 organizers, over 80 volunteers, and 29 people on the audio/video team, all working together to make the event memorable.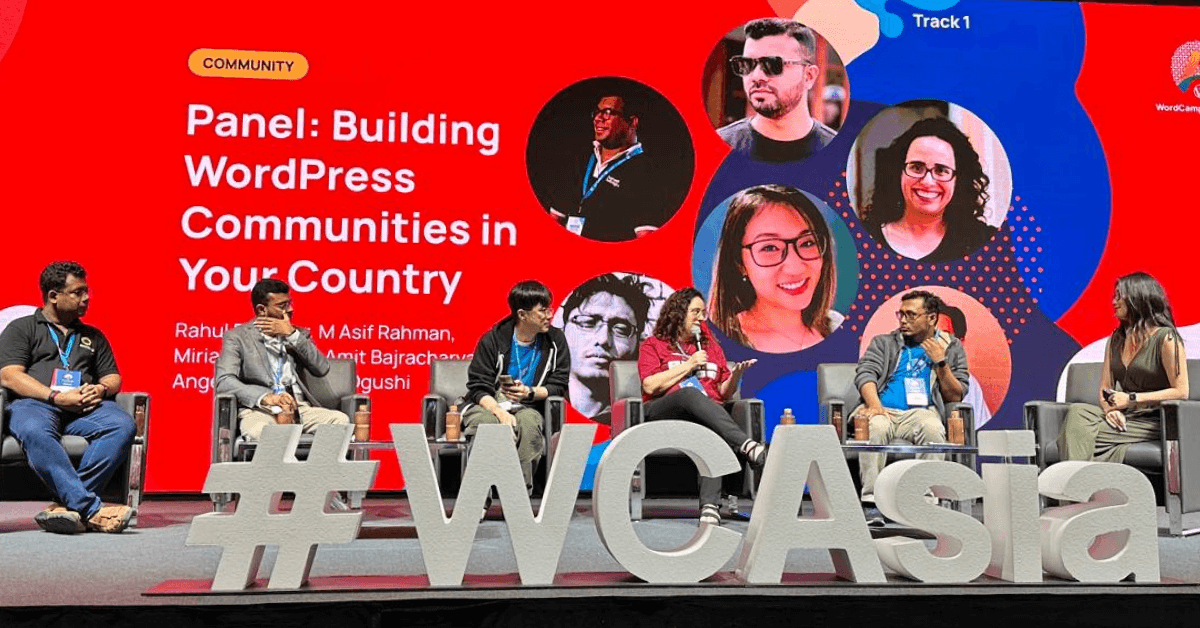 Our very own Miriam Schwab was a speaker on a panel about building WordPress Communities.
Flourishing Together: Building Stronger Bonds within the Elementor Team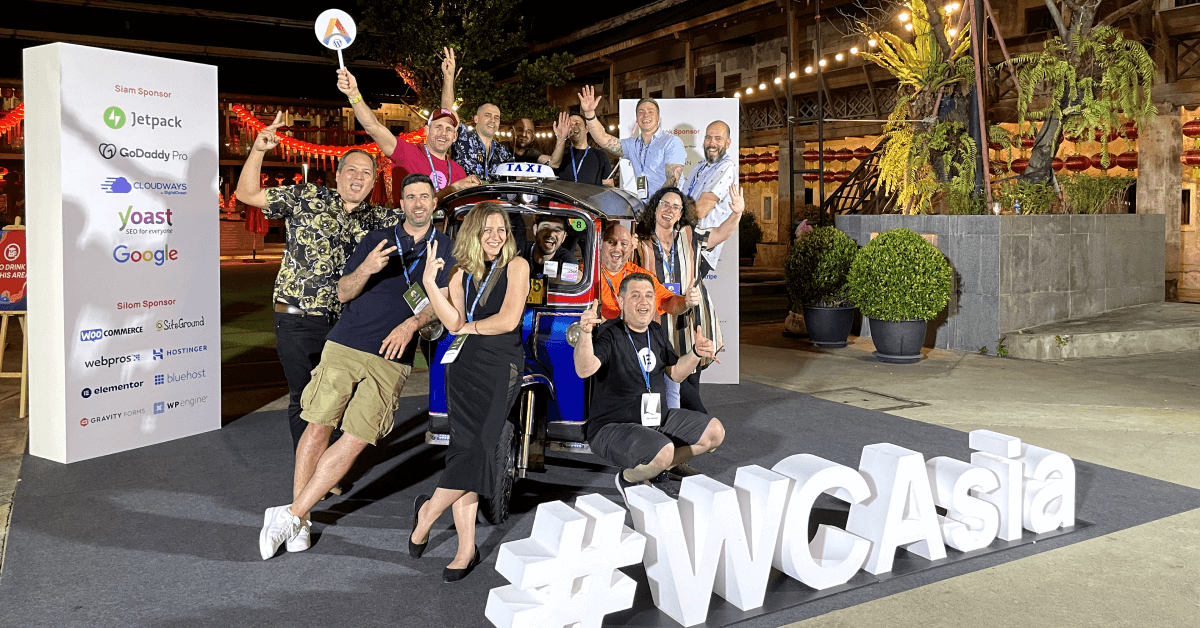 My colleagues and I were able to meet in person. As a team that spans different countries, we often only see each other on screen, so connecting face-to-face was truly special. Being together in person allowed us to strengthen our working relationships and foster a greater sense of camaraderie. In addition, we were able to share our experiences and insights in a more personal and intimate way, which will undoubtedly positively impact our work in the future.
Extra events for extra connecting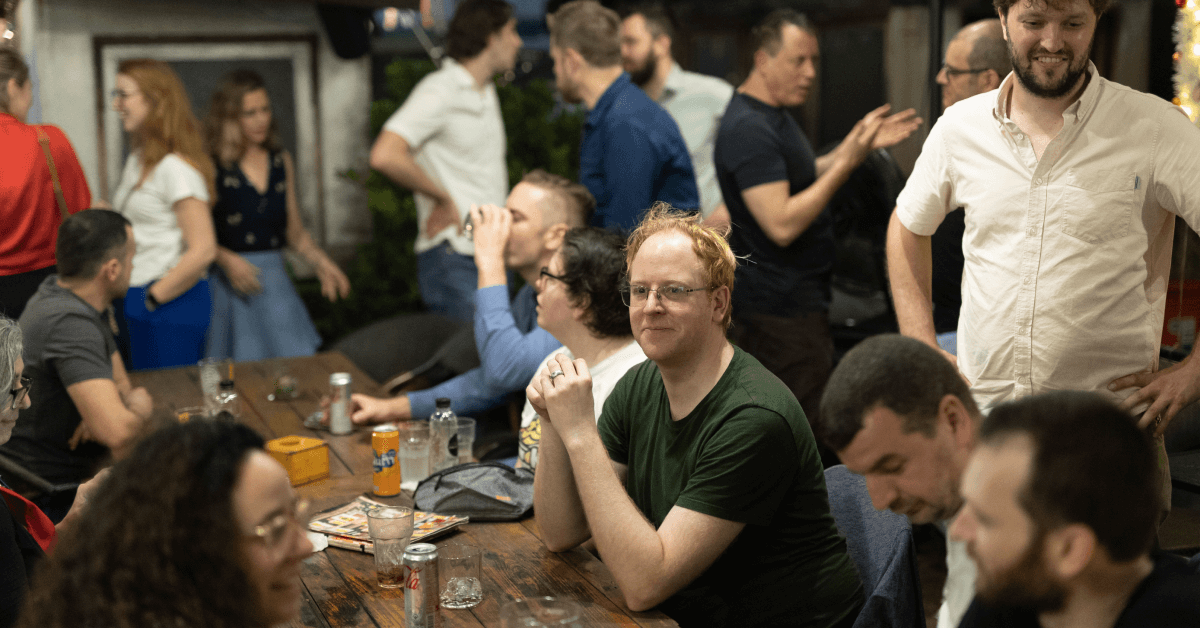 One of the best parts of WordCamps is all the events that happen around it. As far as we counted, there were about ten events sponsored and organized by various players in the industry. Of course we couldn't get to all of them, but the ones we attended were fantastic!
The first event (which means it was also the first event ever for any WordCamp Asian ever!) was organized by Miriam. It was a casual get-together for people who arrived a few days early, and it took place at a great rooftop bar. It was tons of fun, and we had a great turnout. What a fantastic way to get the ball rolling on the community vibe we all know and love at WordCamps.
Genius Corner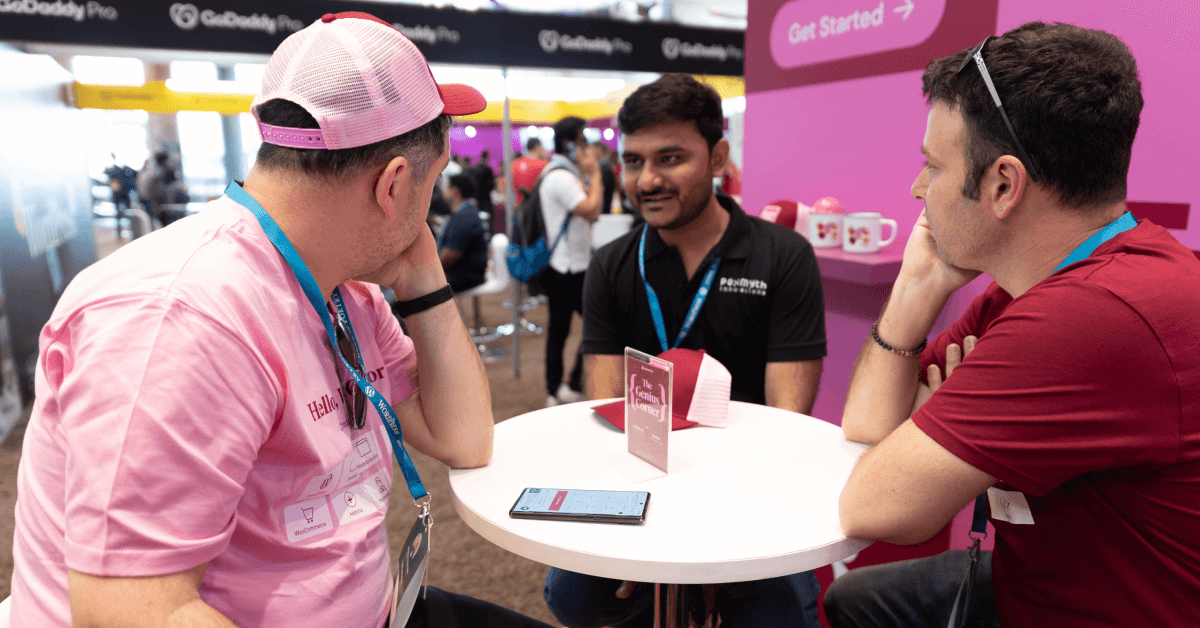 At our booth, we had a Genius Corner featuring Ariel Klikstein, Co-Founder & CTO, and Ohad Raz, R&D Group Manager, who provided expert advice and guidance on developing plugins and using the platform. Those who secured appointments with these industry experts gained invaluable knowledge and a new perspective on Elementor. It was an excellent opportunity to network with the best in the industry and take Elementor's skills to the next level.
We look forward to hosting more events like this, so stay tuned!
Swag, swag, and more swag!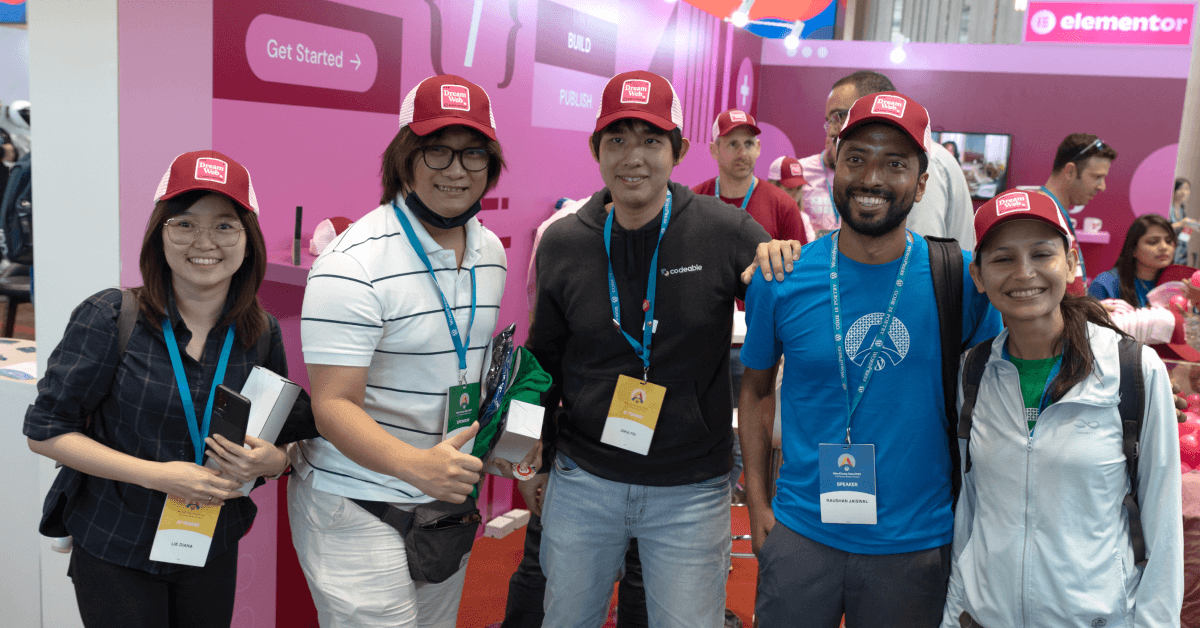 One of the event's highlights was the Elementor booth, where we gave away a lot of Elementor swag, including hats, pins, and more! We also ran a lucky dip competition all weekend, giving visitors to our booth a chance to win iPads, AirTags, and AirPods. The excitement and energy were evident as attendees eagerly waited to see if they were one of the lucky winners.
3, 2, 1…we are live!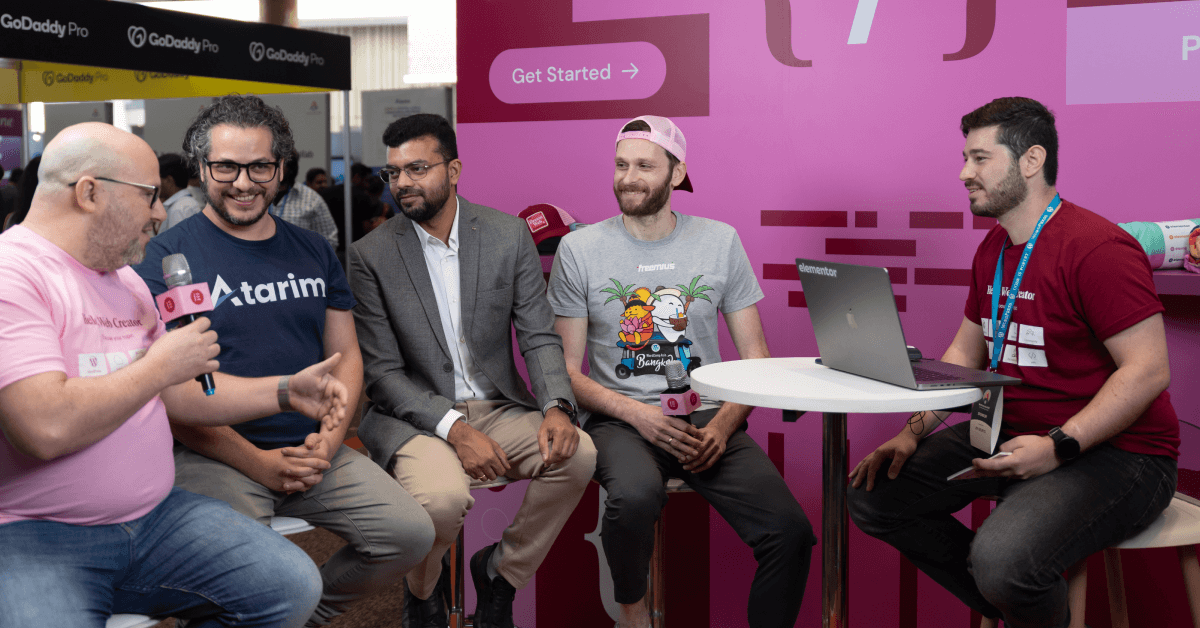 We were thrilled to have our very own Ziv Geurts, host a live panel of industry experts during WordCamp Asia 2023. The panel featured Asif Rahman from WP Developer, Vova Feldman from Freemius, Vito Peleg from Atarim, and Elementor's Verdi Heinz, Head of Developer Partnerships. Together, they shared insights on what it means to be a creator of an open-source software company in the world of WordPress and Elementor, covering topics such as software development, business strategy, marketing, community building and more.
The live panel was a great success, thanks in no small part to Ziv's engaging and knowledgeable hosting. Attendees who tuned in were able to learn from industry leaders and gain valuable insights into the world of WordPress and Elementor. In addition, the panelists were informative and eager to share their journey with the audience, making for a lively and interesting discussion.
If you couldn't catch the live broadcast, don't worry! We recorded the entire panel discussion and made it available to watch at your convenience. We've even included timestamps for your convenience.
Live Panel: Open-Source Software Companies in the WP & Elementor Space | Insights from Entrepreneurs
Connecting with like-minded professionals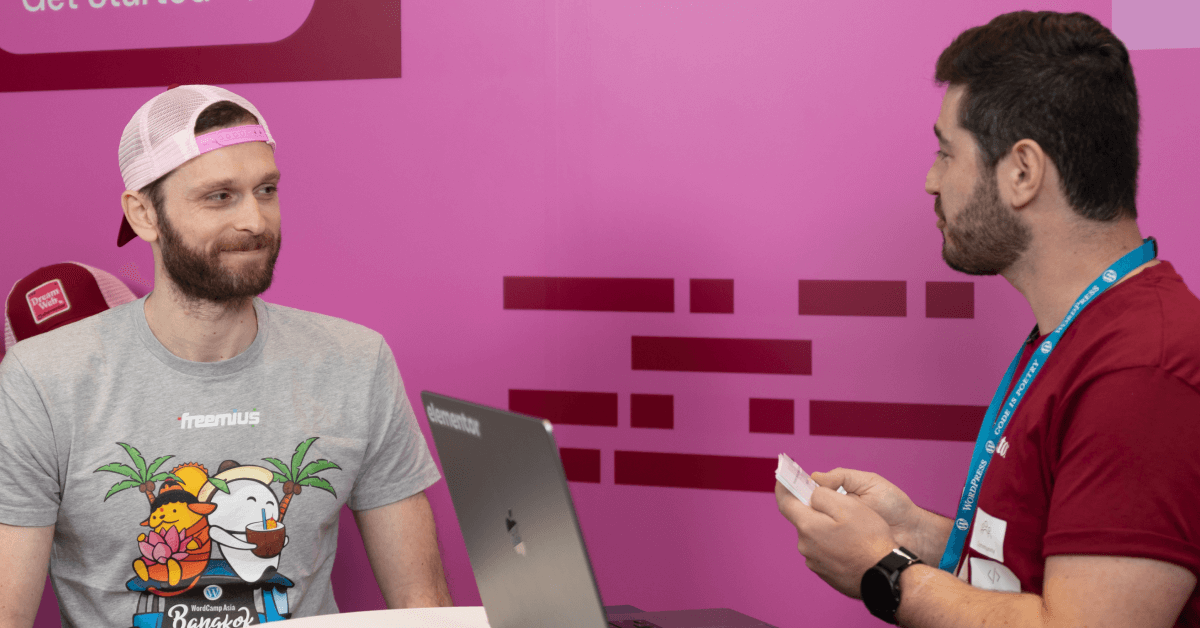 But it wasn't just about the giveaways and competitions. WordCamp Asia was an excellent opportunity to network with like-minded professionals and explore how we can work better together. Attendees from all walks of life came together to create a vibrant mosaic of different cultures and backgrounds at the event, creating a truly unique and enriching experience.
Verdi Heinz, Elementor's Head of Developer Partnerships had the following to say about the trip:
During our time in Bangkok we had over 40 meetings with companies who have products that either support Elementor or are specifically created for it. We have only one goal at the moment, to listen to what companies need from an official Developer Partnership Program before we even write the first line for it. Many thanks to everyone who has already contributed by sharing their thoughts with us.
If you have a product that matches the description above, please do reach out to us. As a Developer we'd love to keep you in the loop so we can create the best possible experience for both our user bases. Leave your info here to get the latest: https://elemn.to/devs-in-the-loop.
To conclude
Overall, WordCamp Asia was a great success. It was a fantastic opportunity to connect with the WordPress community, learn from experts in the field, and have some fun along the way. As an Elementor & WordPress enthusiast, it was a privilege to be a part of such a dynamic and vibrant community, and I can't wait to see what the future holds for WordCamp events worldwide. Hopefully I'll see you all in Taiwan.
Looking for fresh content?
Get articles and insights from our weekly newsletter.