WordPress has revolutionized the way we create websites, making it accessible to everyone, from tech-savvy professionals to complete beginners. But what if you could make the process even simpler and faster? That's where Elementor Hosting comes in. This powerful all-in-one hosting solution streamlines the setup of a WordPress site. Whether you're looking to create a personal blog, a business site, or an online portfolio, this guide, paired with Elementor Hosting, will have you ready to go live with ease.
Why Choose Elementor Hosting?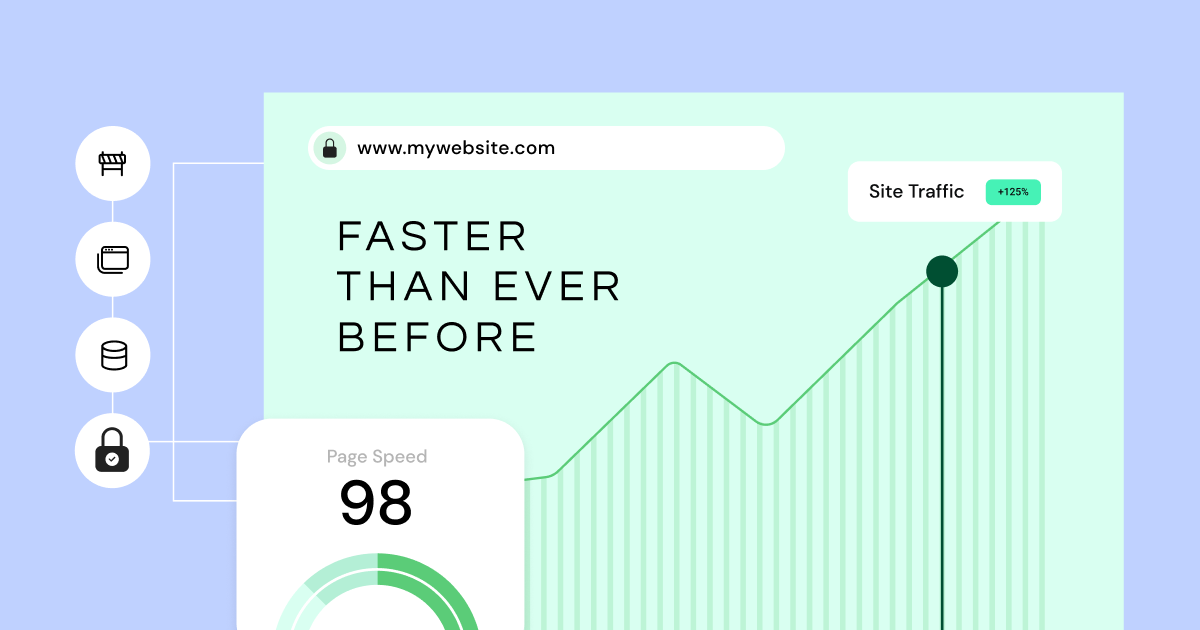 Navigating the myriad of hosting options out there can be overwhelming. Elementor Hosting simplifies the process by offering a unique blend of features tailored for WordPress site creation. Here's what sets Elementor Hosting apart.
Fully Managed & Reliable: Elementor Hosting offers worry-free Managed Hosting, ensuring that your environment is always optimized, maintained, and up-to-date.
Top Performing & Secure: Powered by Google Cloud, Elementor Hosting provides secure, top-performing websites with scalable resources. Extra security features like SSL certificates, daily backups, and DDoS attack protection are all included.
Elementor Pro Builder: With the powerful visual builder, you can create responsive web designs without any coding. You have access to 120+ widgets that provide various functionalities and design options. Additionally, Elementor offers 150+ pre-designed templates, known as 'Kits.' These Kits serve as a starting point for your website, allowing for quick and easy customization, and include special features like motion effects and dynamic content.
Staging Tool: Safely test new features or designs on a duplicated environment without disrupting your live website.
Custom Domain & Email Connect: Align your Elementor website to your brand name and have your email address match your domain, just like a pro.
Management Dashboard: Easily manage your websites and subscriptions, perform actions like connecting your domain, running backups/restores, and more.
Building a website the traditional way often involves a complex maze of decisions, from choosing a hosting provider to selecting the right plugins and themes. It can be a daunting process, especially for those new to web creation. Here's how Elementor Hosting simplifies the journey:
No Need for Multiple Tools: Traditional methods may require you to juggle various tools and services. With Elementor Hosting, everything is integrated into one platform, from domain connection to site management.
No Technical Expertise Required: While traditional hosting might demand some level of technical know-how, Elementor Hosting offers intuitive tools that anyone can use, regardless of experience.
Faster Time to Launch: Traditional website building can take hours or even days. Elementor Hosting's streamlined process enables you to have your site kit installed and ready to customize in just 5 minutes.
Enhanced Security and Performance: Unlike some traditional hosting services, Elementor Hosting provides robust security measures and top-performing infrastructure, ensuring that your site is both safe and fast.
In essence, Elementor Hosting takes the complexity out of the equation, offering a straightforward path to website creation. It's not just about hosting; it's about providing an all-in-one solution that makes building a WordPress site accessible and enjoyable for everyone.
Getting Started in 5 Minutes with Elementor Hosting
For a successful website, you'll typically need a hosting provider, a domain name, a theme, and a page builder. With Elementor Hosting, all of these essentials are bundled together, making the process incredibly simple. It comes pre-installed with WordPress and everything you need to get started. The process is straightforward, and you should have a working website within 5 minutes. Here's how:
Visit Elementor: Go to elementor.com and click on the "Get Started" button.
Choose a Kit:

Browse through various "Kits" to find one that suits your needs.
Preview the kit for a closer look.
Click "Start with this Design" to begin customization.
Confirm Plan & Account:

Click "Buy Now" for your plan (starting at $9.99/month).
Create an account.
Name Your Site: Choose a name and click next; you can change it later if needed.
Temporary Domain: At this stage, Elementor Hosting will assign a temporary domain, which you can use until you are ready to connect a custom domain, I'll talk more about custom domains later.
Load & Customize Kit:

Wait for the kit to install, it shouldn't take too long.
Once ready, click "Let's Go". This will take you straight into the Elementor editor.
How easy was that? In just 5 minutes, you've taken the first step toward creating a stunning site. Now, take your time to customize a website that reflects your unique style and brand.
Customizing Your Elementor Kit
You might be surprised to learn that with just a few tweaks, you can transform an Elementor Kit to feel like a whole new site that perfectly matches your own brand aesthetics. Changing the colors, images, and text is not only simple but can create a unique and professional look tailored to your needs. With Elementor's user-friendly tools, even beginners can embark on this creative journey. Here are some essential tips to help you get started:
Understand Your Kit's Components: Familiarize yourself with the elements included in your chosen kit, such as templates, widgets, and sections. Knowing what's available will help you make informed design decisions.
Use the Visual Builder: Elementor's drag-and-drop visual builder makes customization intuitive. You can see changes in real-time, allowing for quick adjustments and experimentation.
Start with Global Settings: Before diving into individual pages, set up global styles for fonts, colors, and other design elements. This ensures consistency across your site and saves time in the long run.
Leverage Pre-Designed Templates: Consider using your kit's templates as a starting point. You can modify them to fit your needs, saving time and effort.
Utilize Responsive Design Options: Ensure that your site looks great on all devices by using Elementor's responsive design options. You can preview how your site will appear on different screens and make necessary adjustments.
Customizing your Elementor Kit is a creative and rewarding experience. By following these tips, you'll be well on your way to building a website that reflects your unique style and meets your needs.
You can find detailed instructions in our helpful step-by-step video.
Unleash Your Creativity with Elementor AI: A New Way to Design Websites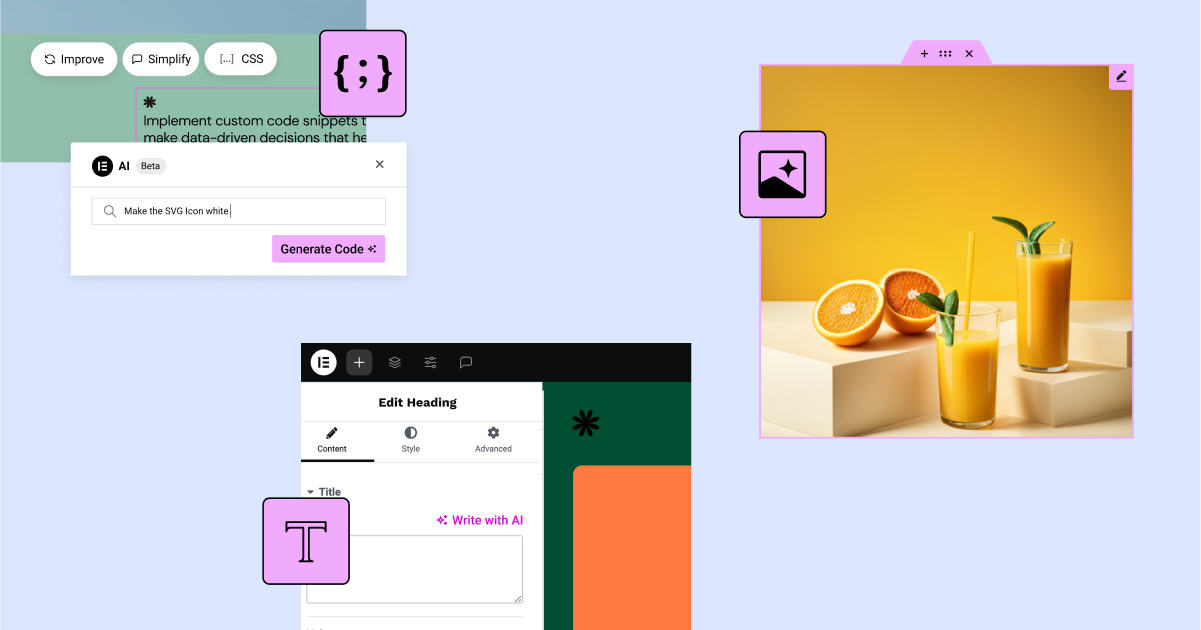 Ever felt like you needed a creative assistant while designing a website? Someone who could whip up images, write engaging copy, and even handle some coding? That's exactly what Elementor AI can do for you! It's like having a talented team at your fingertips, all integrated into the Elementor platform. Here's how this incredible tool can revolutionize your web creation process:
Describe and Create Images: Just describe what you want, and Elementor AI will create it. Need to tweak it a bit? You can fine-tune it until it's perfect.
Craft Original Text: Whether you're stuck on a headline or need help with a product description, Elementor AI can generate or enhance your website's text.
Generate Custom Code: Want complete control over your site's styling? Elementor AI can generate Custom CSS for any element, making customization a breeze.
Automate Translations: Planning to reach audiences worldwide? Translate your website into any language with Elementor AI's automated translation feature.
Natively Integrated: Say goodbye to juggling between tools. Elementor AI is right there in the Elementor platform, ready to accelerate your productivity.
Elementor AI is more than just a tool; it's a new way to approach web creation. With a free trial available for any Elementor website, why not explore what it can do for you?
Choosing and Connecting Your Domain Name with Elementor Hosting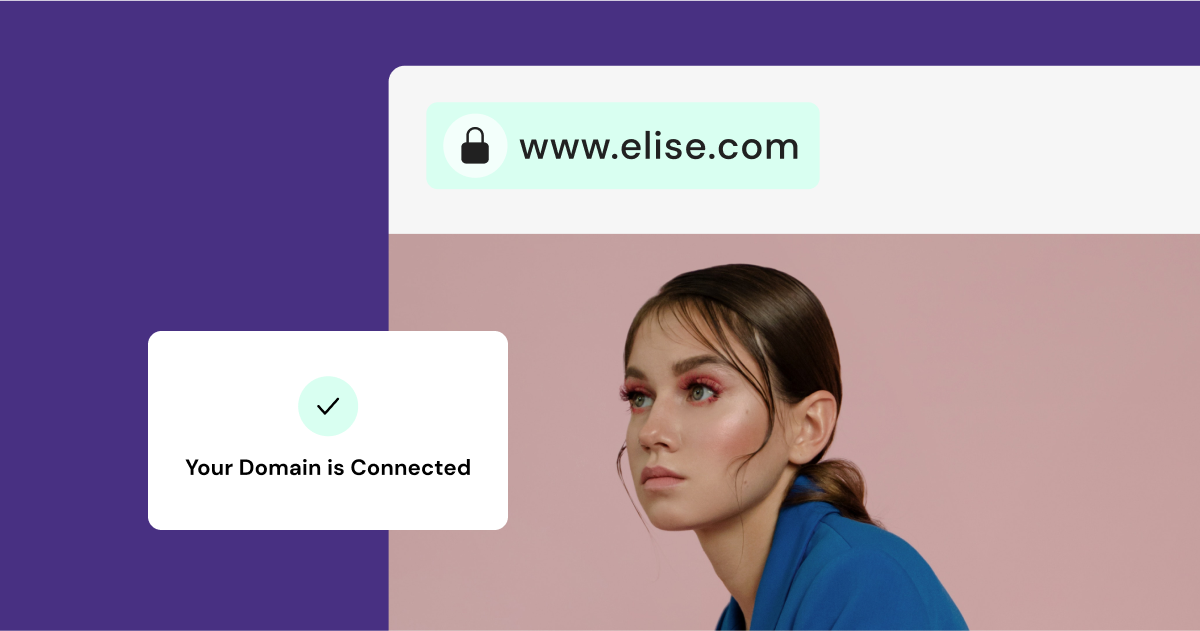 A domain name is more than just a web address; it's the digital identity of your brand. It's how people find you online, so choosing the right domain name is a crucial step in building your website. With Elementor Hosting, you can either purchase a new domain or connect an existing one, all within the convenience of a single platform. Here's how:
Choosing the Right Domain Name: Selecting the perfect domain name requires careful consideration. It should reflect your brand, be memorable, and easy to type. Keeping it short and simple can make it more user-friendly, and including keywords related to your business can improve search engine ranking. Always check the availability of the domain name you want before finalizing your decision.

Purchasing a Domain through Elementor Hosting: Elementor Hosting has made purchasing a domain a breeze by partnering with Hover, a reputable domain registrar. This collaboration offers seamless domain acquisition and automatic configuration. Plus, when you purchase your domain through Elementor, you'll receive a 10% discount for the first year. The automatic configuration feature ensures that your domain is ready for your Elementor-hosted website without any manual setup.
Connecting an Existing Domain: If you already own a domain, Elementor Hosting allows you to easily connect it to your website through the dashboard. The process is designed to be user-friendly, with step-by-step instructions to guide you. This integration means you can manage your website and domain all in one place, making the process smooth and efficient.

Professionalize with Custom Email Addresses: Building trust with your audience is essential, and having personalized email addresses that match your domain can help. Elementor Hosting partners with leading email box providers like Zoho, Google, and Microsoft, enabling you to create custom email addresses that exude credibility. This integration is another way Elementor Hosting simplifies the process of establishing a professional online presence.
Choosing and connecting a domain name doesn't have to be a complex task. With Elementor Hosting, you have access to tools that make the process straightforward and enjoyable. Whether you're purchasing a new domain or connecting an existing one, Elementor Hosting ensures that you can focus on building your site without getting bogged down in technical details.
Ready to Dive In? Your Stunning Website Awaits with Elementor Hosting!
So, what do you think? Building a WordPress site doesn't have to be a daunting task. With Elementor Hosting, you can get started in just 5 minutes. Seriously, that's all it takes to set up! And the best part? You get to have all the fun customizing it, making it truly yours. Whether you're a tech guru or just dipping your toes into the digital world, Elementor Hosting has got your back. From creative widgets to that handy Elementor AI, everything's right there to help you create something amazing.
So why wait? Dive in, explore, and let your creativity shine. Your stunning website is just a few clicks away, and we can't wait to see what you'll create!
Looking for fresh content?
Get articles and insights from our weekly newsletter.